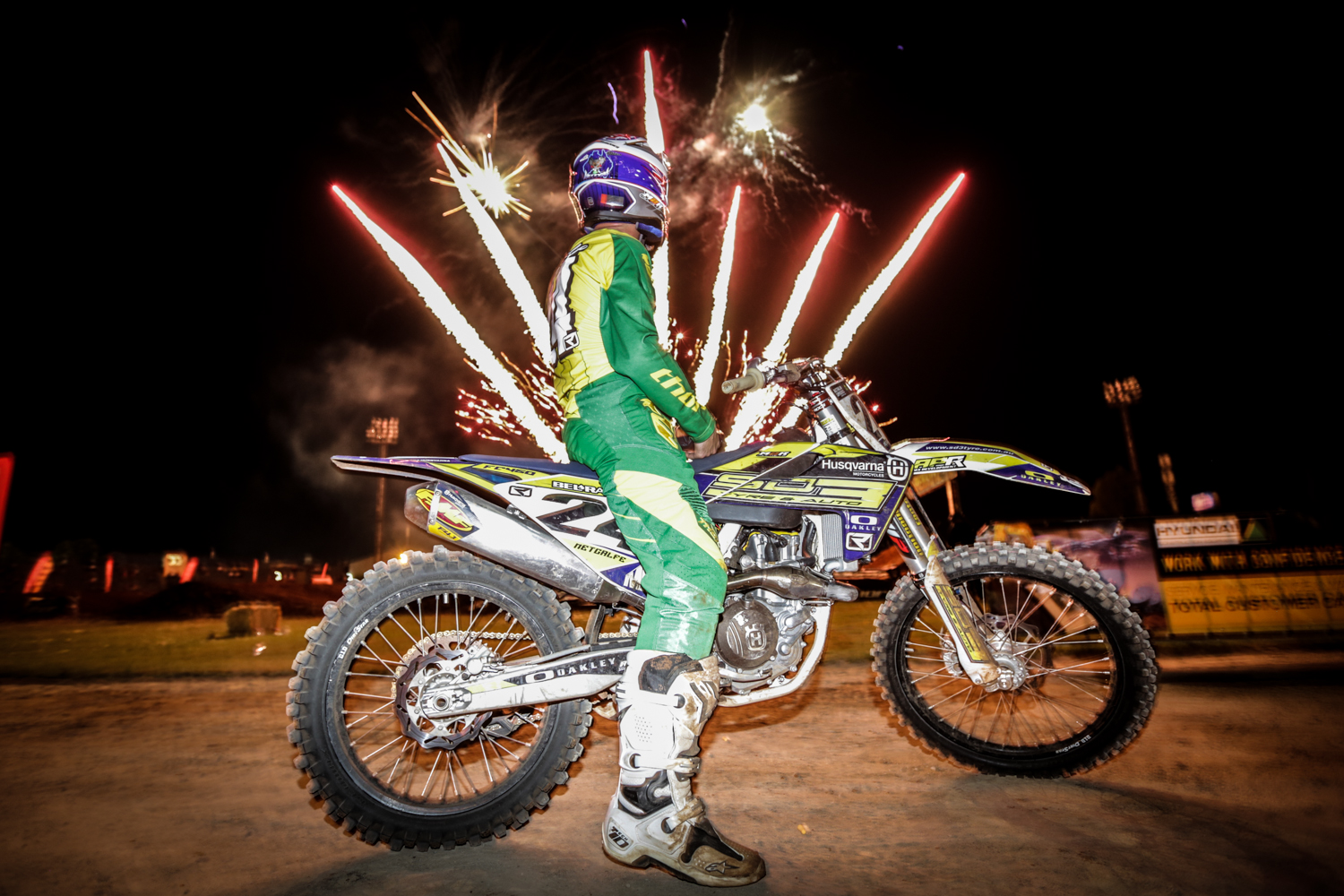 Brett Metcalfe has almost made a fairytale return to Australian Supercross finishing runner up to Dan Reardon at Wayville Showgrounds.
By Hayden Gregory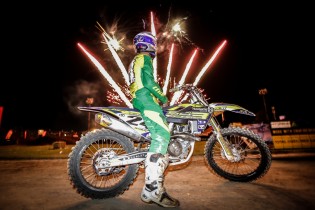 The South Australian debuted Husqvarna's 2016 FC 450 during the race in a very impressive showing. Recovering from a poor start, Metcalfe powered the near stock bike through the pack to overtake defending champion Matt Moss resulting in a second place finish.
Metcalfe has a wealth of experience with factory level bikes however he was very pleased with how the Husqvarna performed in standard trim at a national level.
"I'm really happy with today," Metcalfe said. "I haven't been here since I was seven, and I haven't raced here since '99, so for me it was just awesome to relive old memories. It was a pretty cool day. As far as the racing, I was extremely happy all day with the SD3 Husqvarna, it ran great through practice and qualifying.
"The times were good; we were there on the bubble all day. The heat racing didn't go so well, I had some bad starts and actually ended up twisting my knee a little bit, so I had to take care of that. But going into the main event the track really shaped up nice and it was a good track for racing tonight.
"I didn't get a good start, but I was pretty much mid pack and chipped away and chipped away, and was able to move up to the top three. I worked on Moss and was able to get by Moss and then close the gap in to Reardon at the end there. Just to be that close after such limited time on a bike for supercross, I thought was awesome. And you know, the bike, I mean it is literally nearly a stock bike, I think that's phenomenal and it says a lot for the machine, I think they should be proud of the new Husqvarna. It's pretty cool."
Metcalfe's teammate Luke Arbon was also impressive for the Husqvarna team, taking the SX2 holeshot before recovering from an early crash to finish fifth.
"It was good, I enjoyed it", Arbon commented, "and that's what I came here to do. I'm not really happy with a fifth, but I was definitely happy to just ride my bike and have fun. The final started good, but the holeshot, and I led the first lap and was doing really good until I went to the inside and lost the front and fell off, I got back going again, and worked my way back to fifth.
"I was just behind Willsy and was catching him, but then I got held up by a lapper and we just kind of stayed the same after that. The day and night here went awesome, they seemed to have a pretty massive crowd, so that was cool, and it definitely felt good to be in front of my hometown crowd, I had a lot of friends and family here, so it was cool.
"Brett and I were both under the same tent, so I definitely think we would have been one of the most popular pit tents during the autograph sessions – it was kind of cool.
"I've got two weekends off now and I know what I need to work on, so I'll get to it and come out swinging for round four."