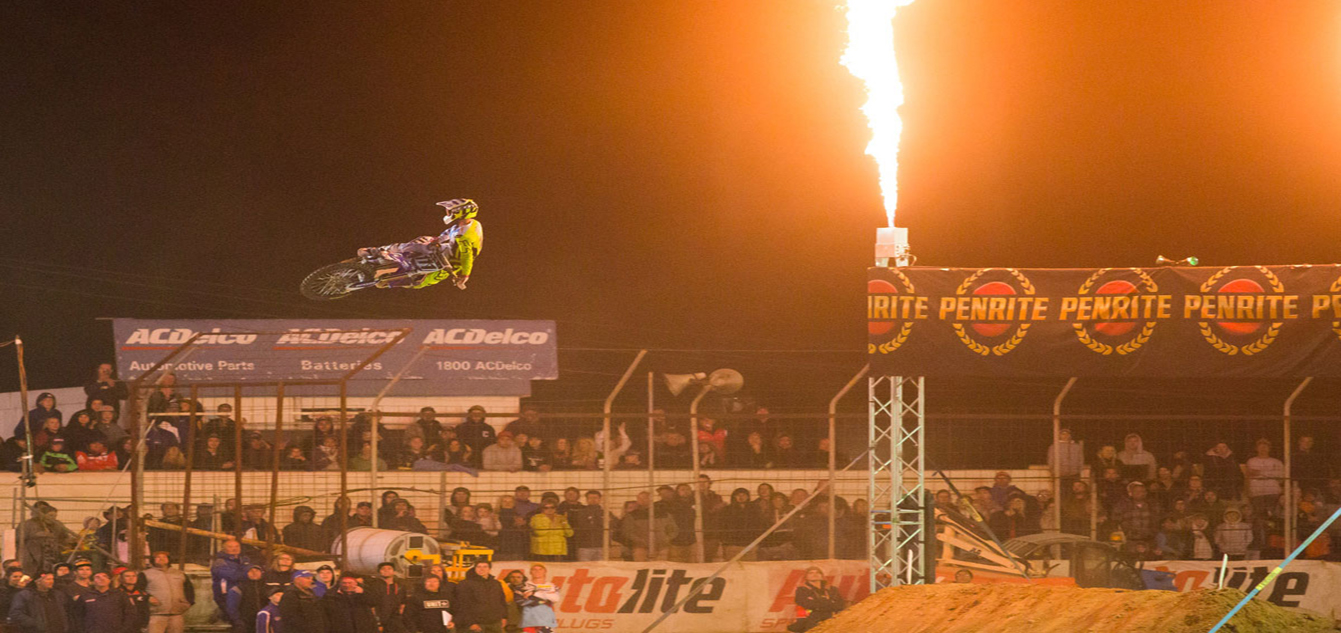 CDR Yamaha's Dean Ferris had continued his sensational year of firsts, when he took his first event SX1 main event win at round four of the Australian Supercross Championships, held at the Avalon Speedway over the weekend.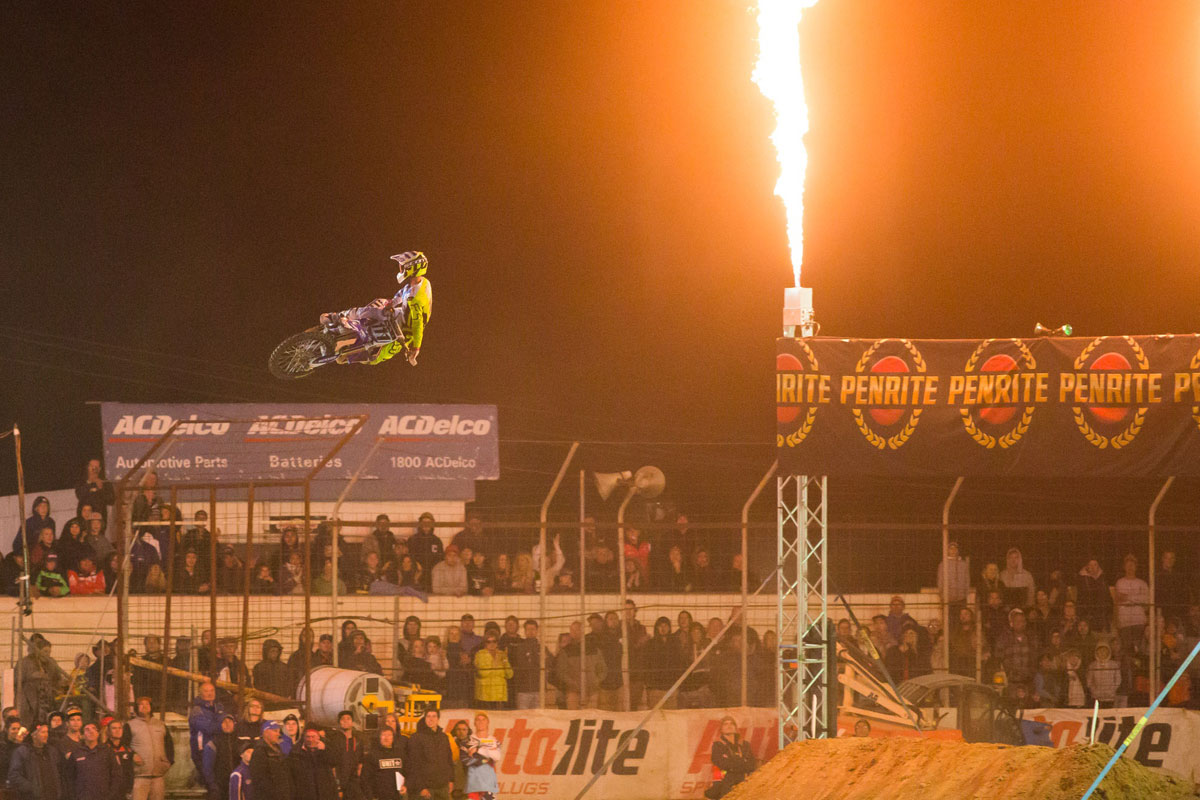 Press Release
Ferris led home team mate Dan Reardon in a CDR Yamaha 1-2 result with both riders dominating their rivals on the dry, slippery and hard pack clay circuit on a windy night in Avalon.
"It's Supercross only for me next year," jokes Dean Ferris not long after putting together the best 20 laps of his life to take his maiden 450cc main event win in supercross. Ferris has been a revelation in this years' series as many thought the outdoor specialist would struggle on the tighter and more technical confines of supercross but Ferris continues to show he is more than a one trick pony and his win on Saturday Night was against world class riders and certainly no fluke.
It certainly didn't come easy either, during the afternoon qualifying session Ferris miscued a series of jumps and was spat off his YZ450F at high speed. While he landed like a cat, his bike wasn't so fortunate. The frame, sub frame, handlebars, clamps, radiator and a range of other parts all sustained serious damage and as a result, Ferris was forced onto his spare bike and the team under the pump to get it in race shape before the night program.
But once the main event rolled around, Ferris put the afternoon drama behind him and slotted into second place early in the race, right behind team mate, Dan Reardon. After shadowing him for several laps, Ferris made his move in the sand section, jumping the long pit in just two leaps and was able to pull alongside Reardon. Being on the inside of the following turn, Ferris had track position and gained control of the race.
He then went on to take the win, the first in his nine year professional career, and now is just 11points behind series leader, Justin Brayton, with two rounds remaining.
"I'm stoked," he said. "Thank you to the team for all their effort this afternoon as I really made them work for it after my crash," Dean explains. "I was fortunate to not hurt myself but the bike was a mess and the team did an awesome job of getting everything right for the night show and they played a huge part in tonight's result.
"Since the Motocross of Nations I have been able to get into a good routine with riding and training for supercross and I feel a lot more comfortable on the track these days. I built my own track at home so I have everything I need to do well and its already starting to pay off.
"I'm really looking forward to Sydney this weekend and the addition of Chad, Cooper and Ryan will make for a great event," Ferris ends.
Dan Reardon again performed well and was right there for the win during his race long battle with Ferris. Once Ferris got into the lead, Reardon kept the pressure on and was never more than a second or two behind is team mate and the gap closed with just a few laps remaining and that kept the capacity crowd on their feet right until the finish.
Reardon currently holds down fourth in the championship, just two points behind third and had it not been for his fall at the Toowoomba round, he would be right in the hunt for the championship battle.
"I was a little disappointed not to get the win tonight as I put myself in the best position to do it only to let it slip through my fingers. Dean was a little more aggressive in that sand section and that was pretty much the difference between us as the rest of the track we stayed about the same.
"Still, it's always good to be on the podium and that makes it three out of four for me, so the goal is to keep that rolling at Sydney this weekend," Reardon ends.
The grand finale weekend of the Australian Supercross Championship hits Sydney's Qudos Bank Arena this Saturday and Sunday Night.