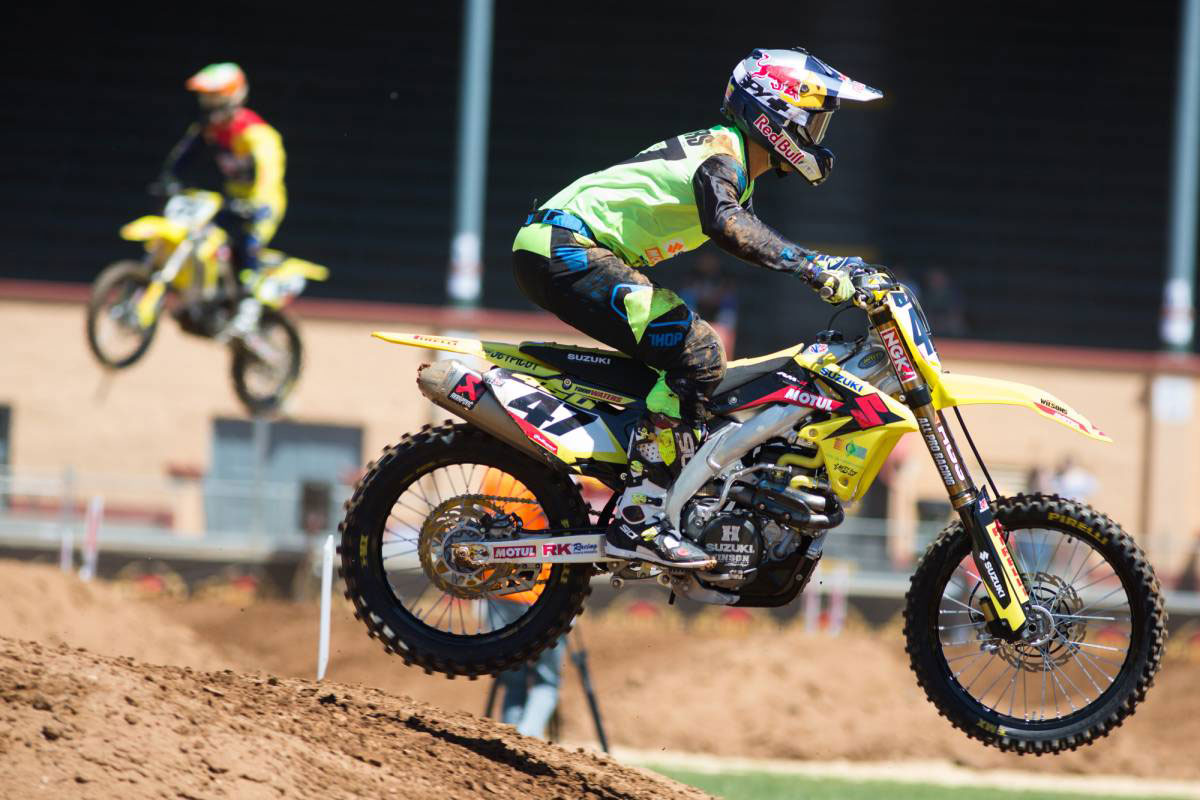 The Wilson Coolair Motul Factory Suzuki rider will rejoin the team after missing round four of the ASX Championship with injury.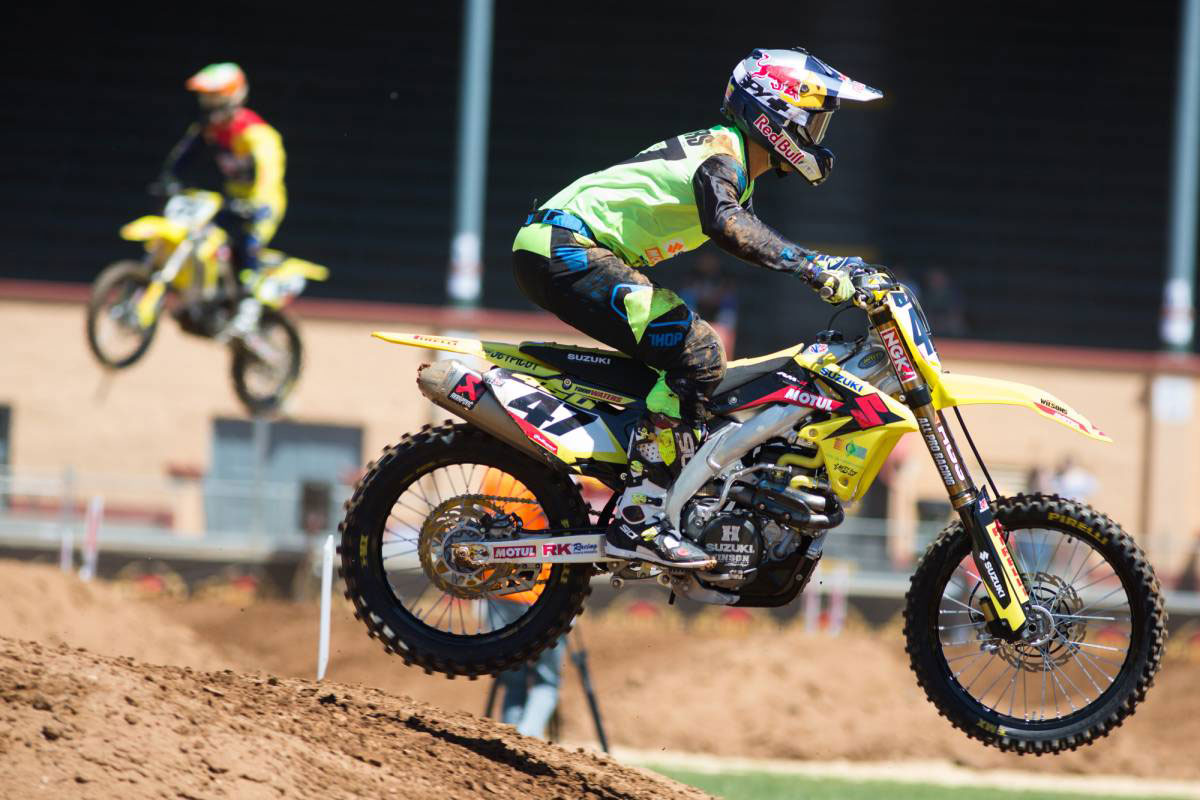 By Hayden Gregory
Todd Waters is extremely excited to get back on the bike this weekend and compete in his first ever AUS-X Open.
"I'm really excited for this weekend, it's my first AUS-X Open and there's some big name riders who have come over for the event, so with indoor racing, a tight track, and a sold out crowd the atmosphere should be awesome," Waters shared.
"I'm still a little bit sore and busted up but I figure the track is a lot smaller to what we've been racing, so it should be a little bit easier on the body.
"I can still remember watching Supercross back in the day when all of the racing was pretty much indoors, so I'm excited to have my first indoor experience this weekend. The goal will be to get good starts, make our passes quick and keep it on two wheels – I can't wait."
Wilson remained optimistic about his chances of riding this weekend and was determined to get the all clear from doctors.
"After Melbourne it was really touch and go as to whether or not I would be able to race this weekend, but being the last round and the biggest Supercross race in the country I'm determined to get out there," Wilson said.
"I wasn't able to get any riding in this week due to my hand, but I've been able to let it rest which is what it needed, and hopefully that will pay off on Saturday and Sunday.
"The goal is to make sure I'm out there for Suzuki and the team, so I'll do practice, see how it's feeling, and if it's ok I'll be doing everything I can to make it in to that main event on both days."
The finale of the Australian Supercross Championship, the AUS-X Open kicks off tomorrow at Sydney's Qudos bank Arena and will bring the season to a close on Sunday afternoon.