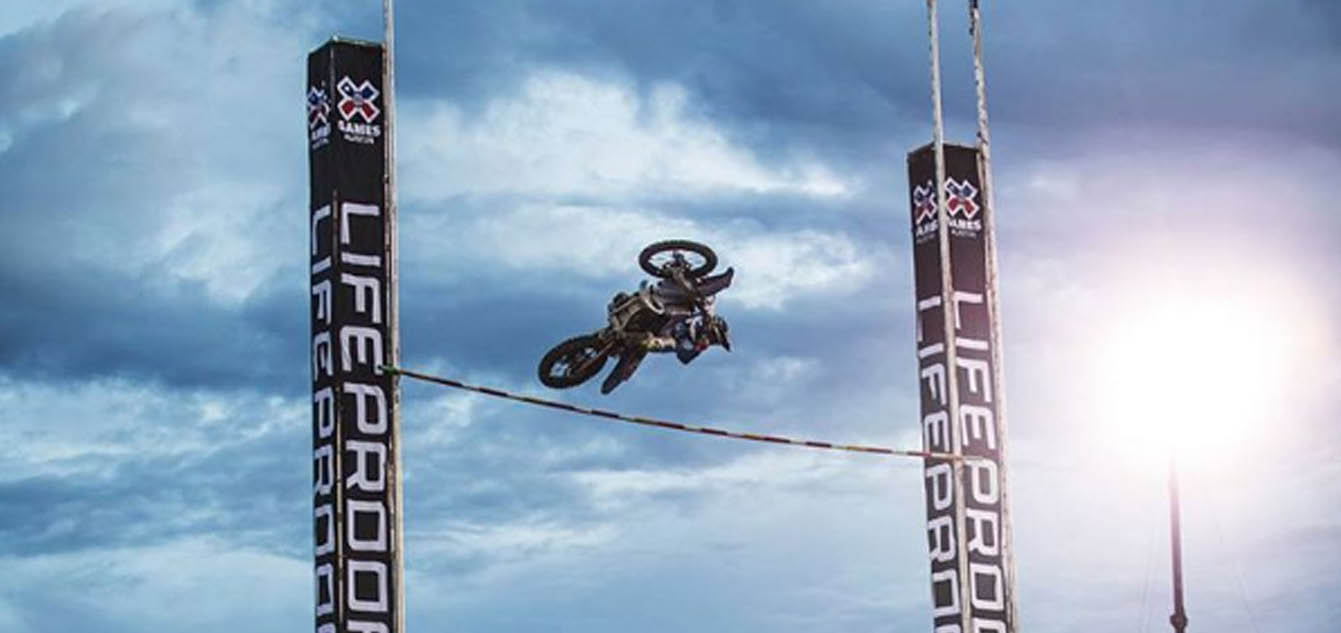 Australia's freestyle riders have dominated at the 2016 X-Games held in Austin.
By Hayden Gregory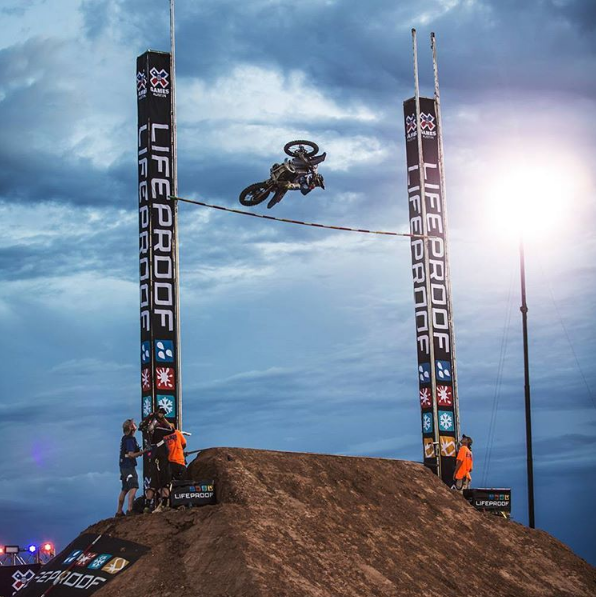 A total of 10 medals were captured across multiple disciplines by our boys. Jarryd McNeil kick started the party as he shared gold with Libor Podmol in the Step up competition after nudging a 33ft leap.
Josh Sheehan than led an all Australian podium in the highly anticipated Moto X Freestyle event. Rod Adelberg finished second with Clinton Moore in third.
A second all Aussie podium was seen in the Moto X Best Trick competition with Jackson Strong stunning for victory following a quick trip to hospital after a crash in the Moto X Quarter Pipe event. Josh Sheehan backed up his gold medal with silver while Clinton Moore racked up another bronze.
Jarryd McNeil collected a second gold medal in the Moto X Best Whip contest, winning convincingly by 39% of votes.
In the Moto X Quarter Pipe division Frenchman Tom Pages was too strong for the Aussies, holding out Sheehan and Moore who both tallied their third medals for the series.
LifeProof Moto X Step Up Final
1 Jarryd McNeil 33.00
1 Libor Podmol 33.00
3 Massimo Bianconcini 32.00
4 Bryce Hudson 30.00
4 Ronnie Renner 30.00
6 Nate Adams 28.00
7 Matt Buyten 28.00
8 Axell Hodges 25.00
Coors Light Moto X Freestyle Final
1 Josh Sheehan – 93.33
2 Rob Adelberg – 91.66
3 Clinton Moore – 91.00
4 Taka Higashino – 91.00
5 Levi Sherwood – 90.66
6 Adam Jones – 88.66
7 Tom Pages – 88.00
8 Nate Adams – 87.66
9 Blake Williams – 85.33
10 Mat Rebeaud – 84.33
Monster Energy Moto X Best Trick Final
1 Jackson Strong – 94.00
2 Josh Sheehan – 89.66
3 Clinton Moore – 89.33
4 Taka Higashino – 88.66
5 Rob Adelberg – 87.33
6 Tom Pages – 84.00
7 Rich Kearns – 84.00
8 Blake Williams – 83.33
9 Harry Bink – 69.66
Fruit of the Loom Moto X Quarterpipe
1 Tom Pages – 92.66
2 Josh Sheehan – 85.00
3 Clinton Moore – 84.33
4 Mat Rebeaud – 83.33
5 Anthony Murray – 79.66
6 Jackson Strong – 75.33
7 Levi Sherwood – 69.33
8 Libor Podmol – 66.00
Fruit of the Loom Moto X Best Whip
1 Jarryd McNeil 39.00
2 Axell Hodges 20.00
3 Edgar Torronteras 16.00
4 Josh Sheehan 13.00
5 Tom Parsons 12.00