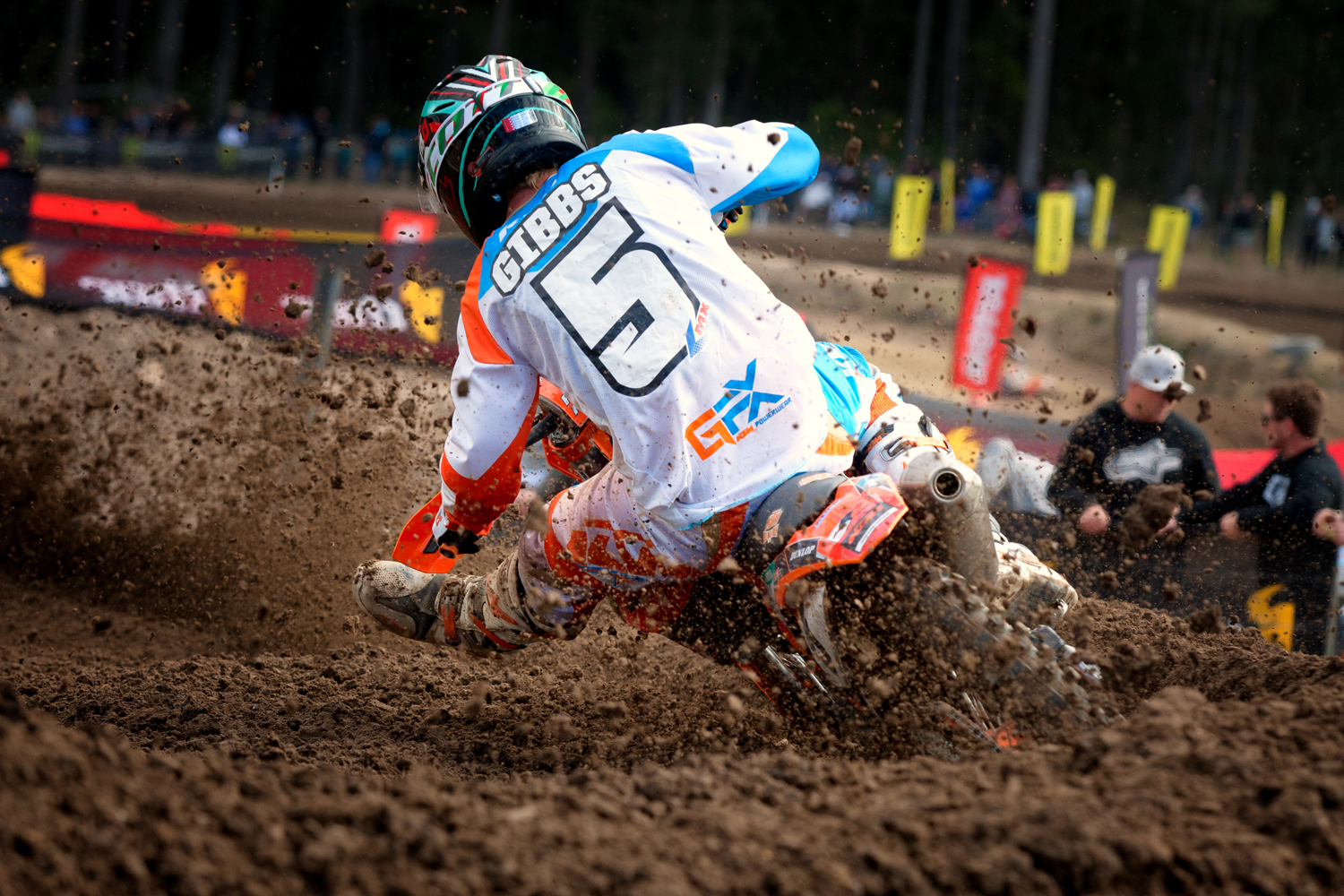 KTM's Kirk Gibbs shines in Horsham with a 2-2 result.
By Hayden Gregory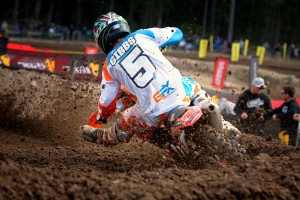 Defending MX1 champion Kirk Gibbs had been somewhat overlooked in the lead up to this year's series. With the return of MXGP riders Todd Waters and Dean Ferris and the rivalry between Matt Moss and Dan Reardon, Kirk Gibbs was not the name on the top of everyone's list.
Gibbs had missed the entire Australian Supercross Series after breaking his pelvis late last year. Many expected a slow return for the KTM rider yet Horsham proved everyone wrong.
Gibbs was on song all day finishing 2-2 to be awarded runner up for the round behind Matt Moss. A point earned in the Superpole however ensures the pair sit together tied for the championship lead with 66 points.
"I surprised myself to tell you the truth, I didn't think I was actually going to be that competitive. I'm really happy. My starts weren't too bad but I feel like I can get them better, and I wasn't strong for the whole 30 minutes in that first moto.
"In the second I didn't get through my first couple of laps the cleanest and got passed by a couple of people, but it's all a work in progress. There's probably five or six guys that are really on pace at the moment, so I feel like it's going to be a great year.
"Maybe there were first round jitters for a couple of people, so it worked out better for some than it did for others. I'm just happy to come away tied for the lead," Gibbs concluded.
Riders will head to Appin for round two of the MX Nationals on April 17th.