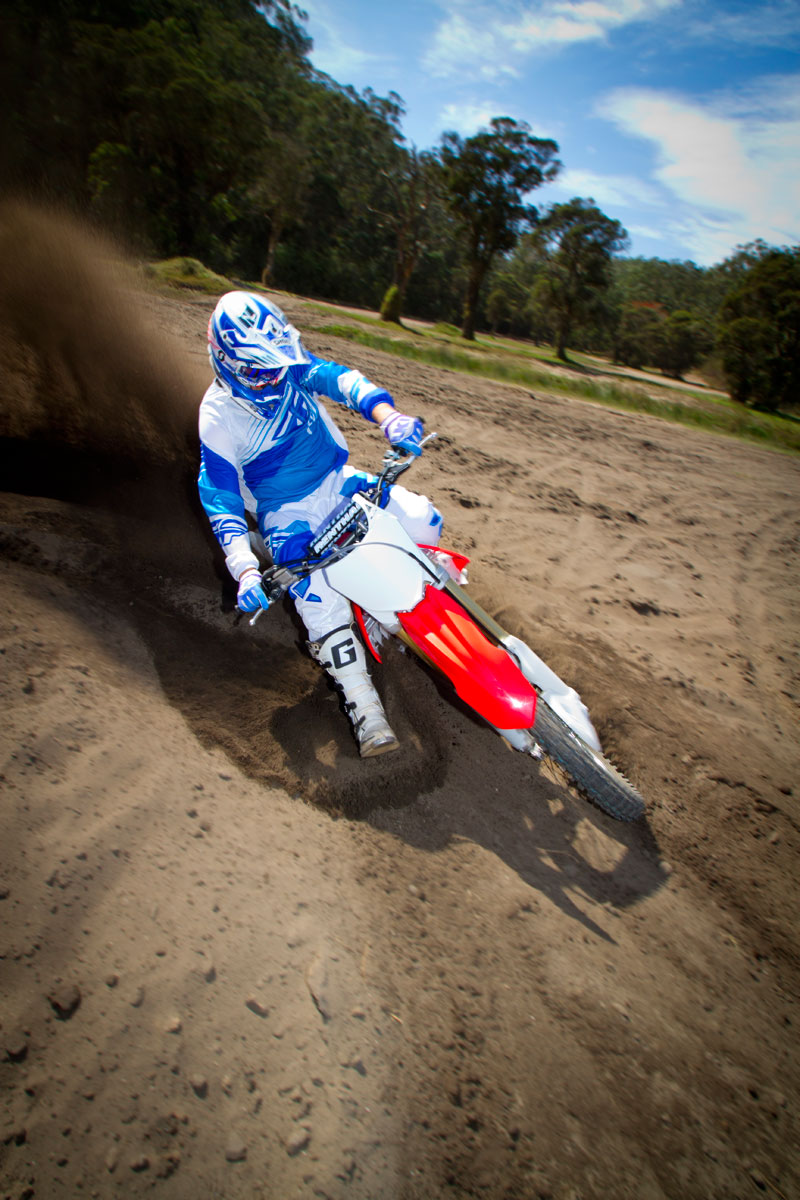 The Fly Kinetic gear is super comfortable and looks really cool. It features multi-panel construction for maximum comfort, a comfort-stretch collar on the jersey and elastic sleeves, which help reduce arm-pump.
I wore the gear on a 30-degree day and the mesh ventilation panels in the jersey did the job to keep me cool.
The jersey itself features an extended tail to ensure it stays tucked into the pants, which I found extremely effective when I was riding in sand and with a gripper seat cover.
I will continue to put this gear to the test but for now it's rating very highly in my eyes. — Matt Bernard