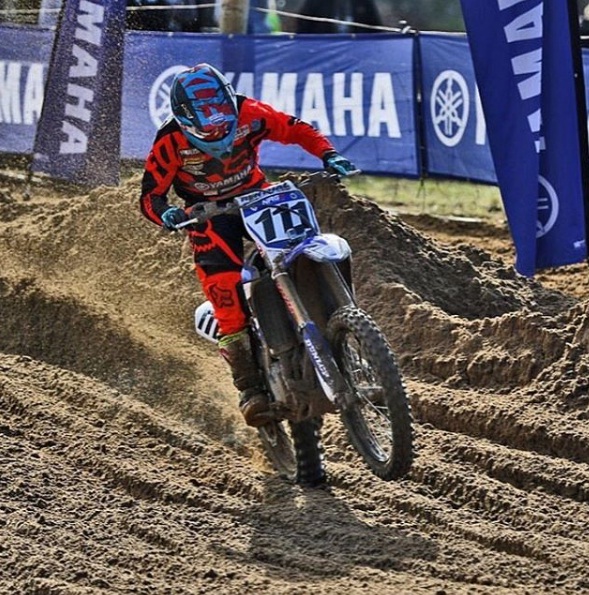 A nasty crash saw Dean Ferris crash out of round five contention at the Motul MX Nationals.
By Hayden Gregory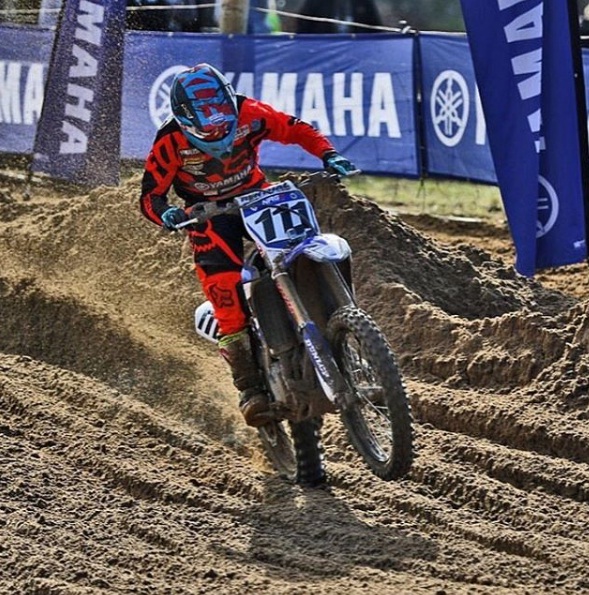 The CDR Yamaha rider looked in top form as he posted the fastest lap in Superpole before going on to take out the first moto. The second moto played out in similar fashion with a wire to wire win and Ferris looked like he already had the round win and leader's red plate in the bag.
Cue moto three and within seconds of gate drop, Ferris found himself down in the dirt after rubbing shoulders with Kirk Gibbs. The Yamaha rider was unable to get up from the crash and was escorted off the track by Racesafe officials before being transported to hospital.
Ensuing scans and tests have since cleared Ferris of any serious injury and he will remain in Peth until further tests are carried out on his left wrist.
CDR Yamaha Owner Craig Dack, saw the ugly incident firsthand.
"I was standing directly behind where Dean went down and from what I saw, it didn't look good. I could see both riders fighting for the same space of track and two strong willed riders not giving in. It was a racing incident and in no way do we believe Kirk Gibbs is at fault and we thank him for coming over immediately after the race to enquire about Dean.
"As a team we targeted the WA round as we knew it would be a major factor in the championship. Dean is a strong sand rider and everything was on track until the start of the third race. Dean looked amazing and was a step above the other riders all day.
"Unfortunately, this crash was a disappointing way to end the day but Dean has our full support and hopefully we can get the results back on his wrist ASAP and make a plan moving forward.
"We lost a few points there but in no terms are we out of this championship, Dean and the CDR Yamaha team are fighters and we will continue to keep swinging and fight this out to the very end," said a determined Dack.
The Motul MX Nationals now commence a mid season break allowing Ferris time to recover before resuming in Nowra, NSW on July 3.