We take a look at some of the most influential riders of the modern era

Story Damien Ashenhurst
JEREMY McGRATH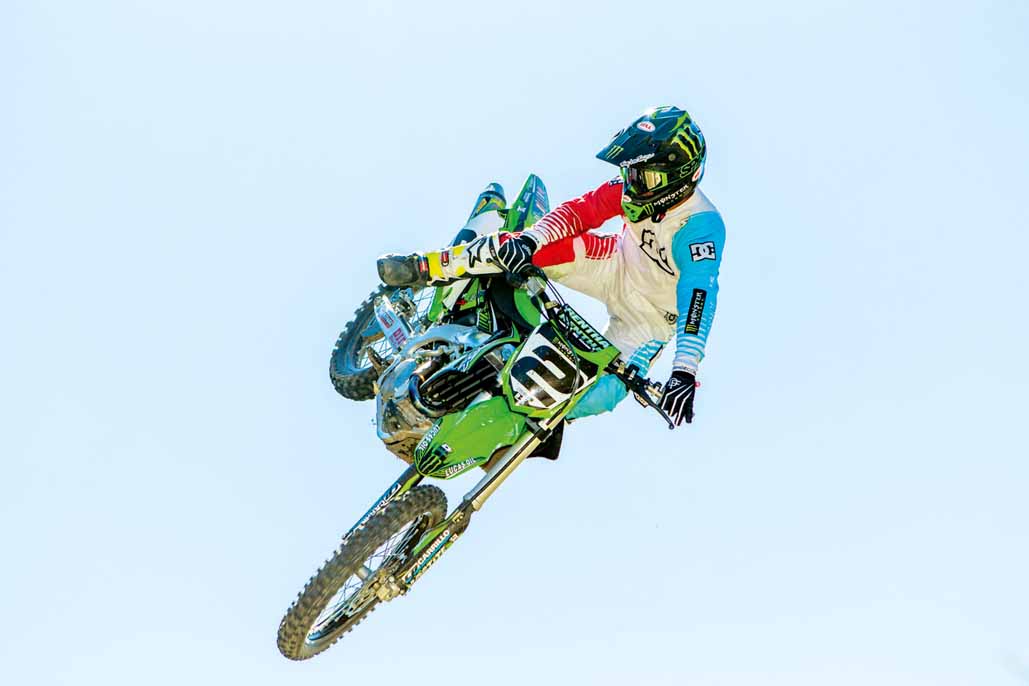 The King of Supercross and arguably the first truly global motocross and supercross megastar, McGrath changed the way SX was perceived around the world and in the process inspired endless amounts of grommets wanting to be just like him, including a guy called Chad Reed.
McGrath also influenced the way the races were approached. He was incredibly marketable and drew big sponsorship dollars and outside attention to the sport, but he also delivered on the track with an insane 72 SX wins — a record we won't see broken any time soon.
He amassed seven SX titles and one motocross title (and more wins on a Honda than anyone else) and changed forever the way supercross was ridden. His unique jumping style and smooth technique coupled with a blistering early moto speed had no match for years. He was a master of the head games and clearly had no fear of any other competitor.
MC remains one of the sport's most loved figures and, although he rides a lot less after a series of injuries, he'd be the king of just about any event he appeared at, whether on a bike or on foot.
PRIMARY INSPIRATION: PROJECTED STRONG IMAGE FOR THE SPORT
RICKY CARMICHAEL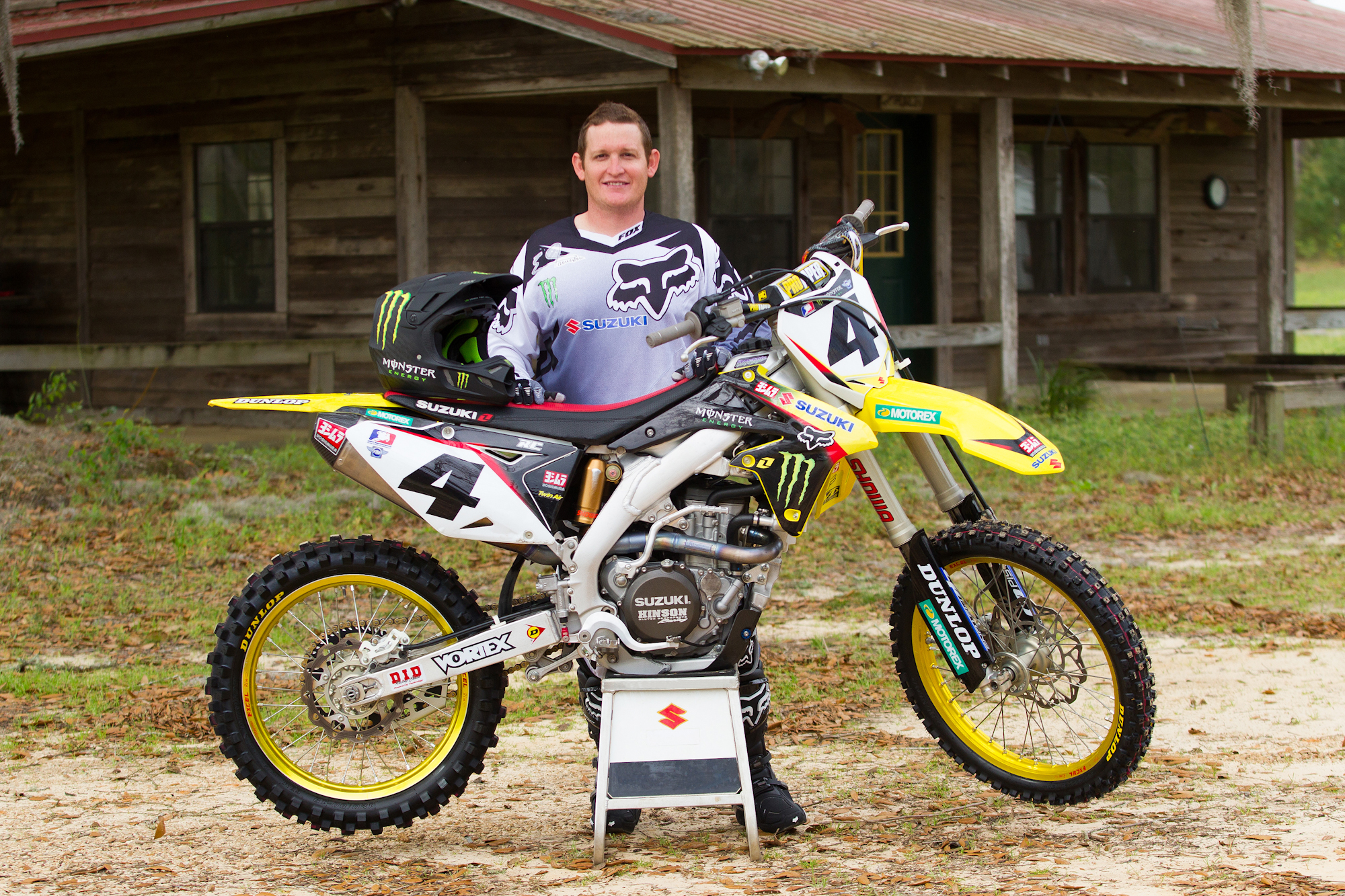 From The King to his successor. RC is by title count the greatest rider of all time. There can be no argument against that. MC has more supercross wins but only two more championships while Carmichael has nine more outdoor titles. Yes, nine more. Oh, and two perfect motocross seasons.
And who could forget the time he lapped the entire field at Millville? And he retired with 150 wins to his name.
Carmichael redefined the term determination and brought a level of sometimes vicious competitiveness to his racing. This in turn either lifted those around him or crushed them.
Ricky's style hasn't always been pretty but it was always committed and had few weaknesses. His mentality and approach to training raised the bar and set the standard for coming generations to aspire to.
They call him GOAT — the Greatest Of All Time — and the numbers don't lie. Anyone who witnessed him ride and stay on track all night at the AUS-X a few years ago can attest the guy's a much-loved legend who gives back and never appears bigger than the sport.
PRIMARY INSPIRATION: WILL TO WIN
JUHA SALMINEN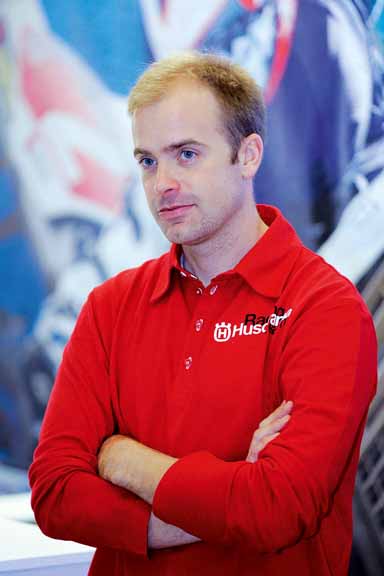 When you're 13-times World Champion you can't be left off any list of greats. Juha's record is astonishing and grows more and more when you add in national titles and GNCC titles and ISDE and motocross and Endurocross titles (not to mention the 2006 Australian Four Day Enduro).
This guy dominated the sport from the mid-90s till 2011 and he did it with such a smooth style he barely threw a bucketful of roost the whole time. It's all too often overlooked just how much winning Salminen did and it's no surprise many refer to him as the GOAT of enduro.
Salminen never looked nervous, never looked flustered and rode with a style that had no fault. He wasn't big on showing emotion but his competitiveness could never be doubted. It didn't matter what the track was or where it was, his economical and versatile style and perfect balance of attack and rest was simply unbeatable a lot of the time. Juha is arguably the greatest enduro rider of all time.
PRIMARY INSPIRATION: FOCUS & TECHNIQUE
TRAVIS PASTRANA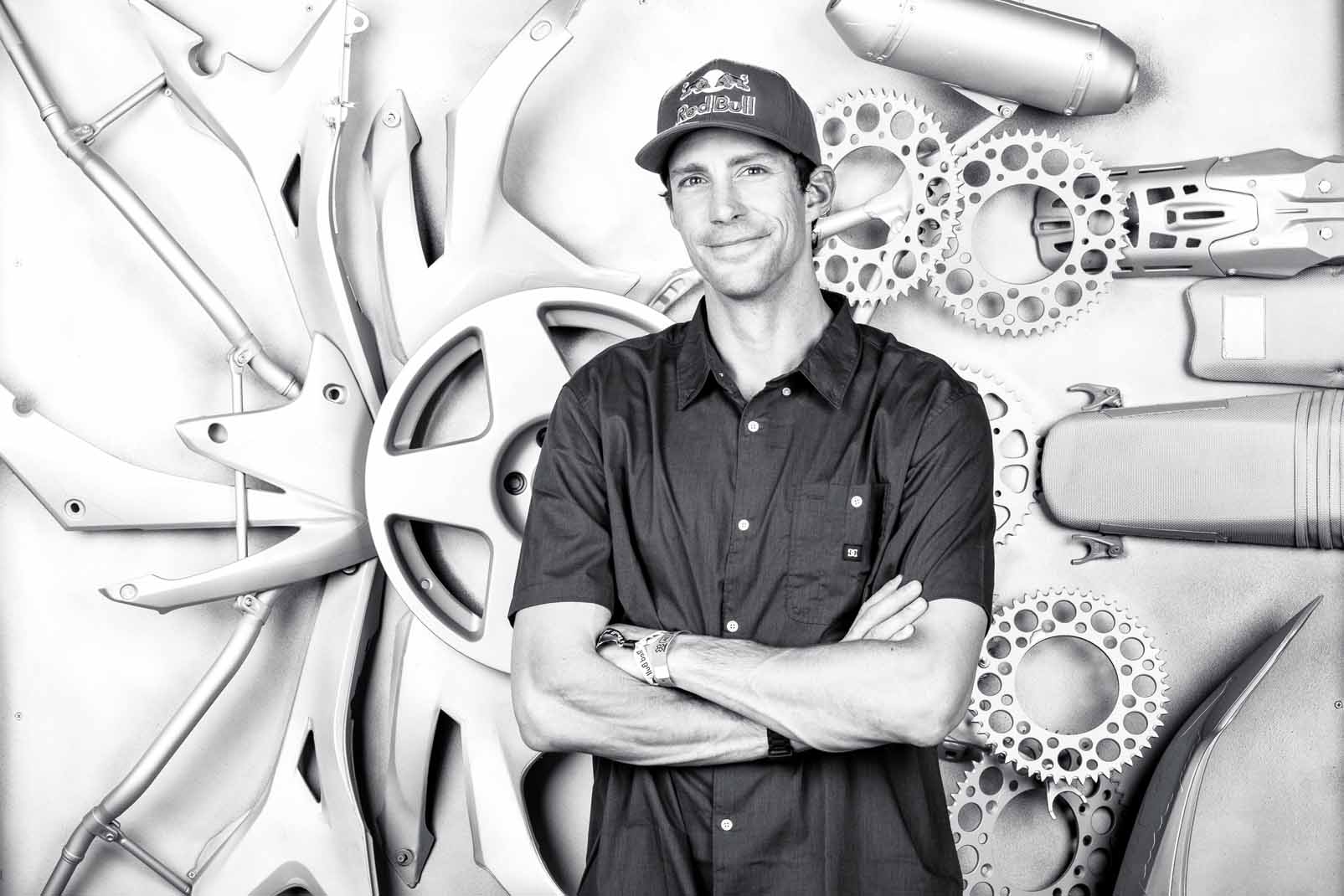 Travis Pastrana was a racing phenomenon who under the guidance of Roger DeCoster was destined for greatness. But he just couldn't stop jumping things he wasn't supposed to. So instead he turned jumping into a career — and what a career it's been.
Travis was one of the athletes crucial to the early success of the X-Games. Alongside names like Danny Wey and Tony Hawk, Pastrana (and Mike Metzger) blew people's minds and often dominated the competition. Then, when the bike was set aside, he showed himself to be possibly the most approachable and likeable rider of all time and in any discipline.
Travis pushed everything so much further when he established the Nitro Circus at a time when people were getting tired of the snarling aggressive nature of the Crusty Demons and Metal Mulisha. Instead, you had the Nitro crew laughing and smiling while throwing down some of the most insane stunts and jumps ever seen. The world tours continue long after others have folded and Travis still blows minds with moves like showing up to Red Bull Straight Rhythm on an RM500 two-stroke.
Travis took the marketing of moto to the next level and has set the bar for all others but along the way he laid down some epic rides, both on the track and on freestyle runs. He's widely loved and admired and rarely slips up in public with non-stop positivity and energy. It's hard not to argue that Travis is the most influential rider of modern times.
PRIMARY INSPIRATION: PUSHING BOUNDARIES
DAVID KNIGHT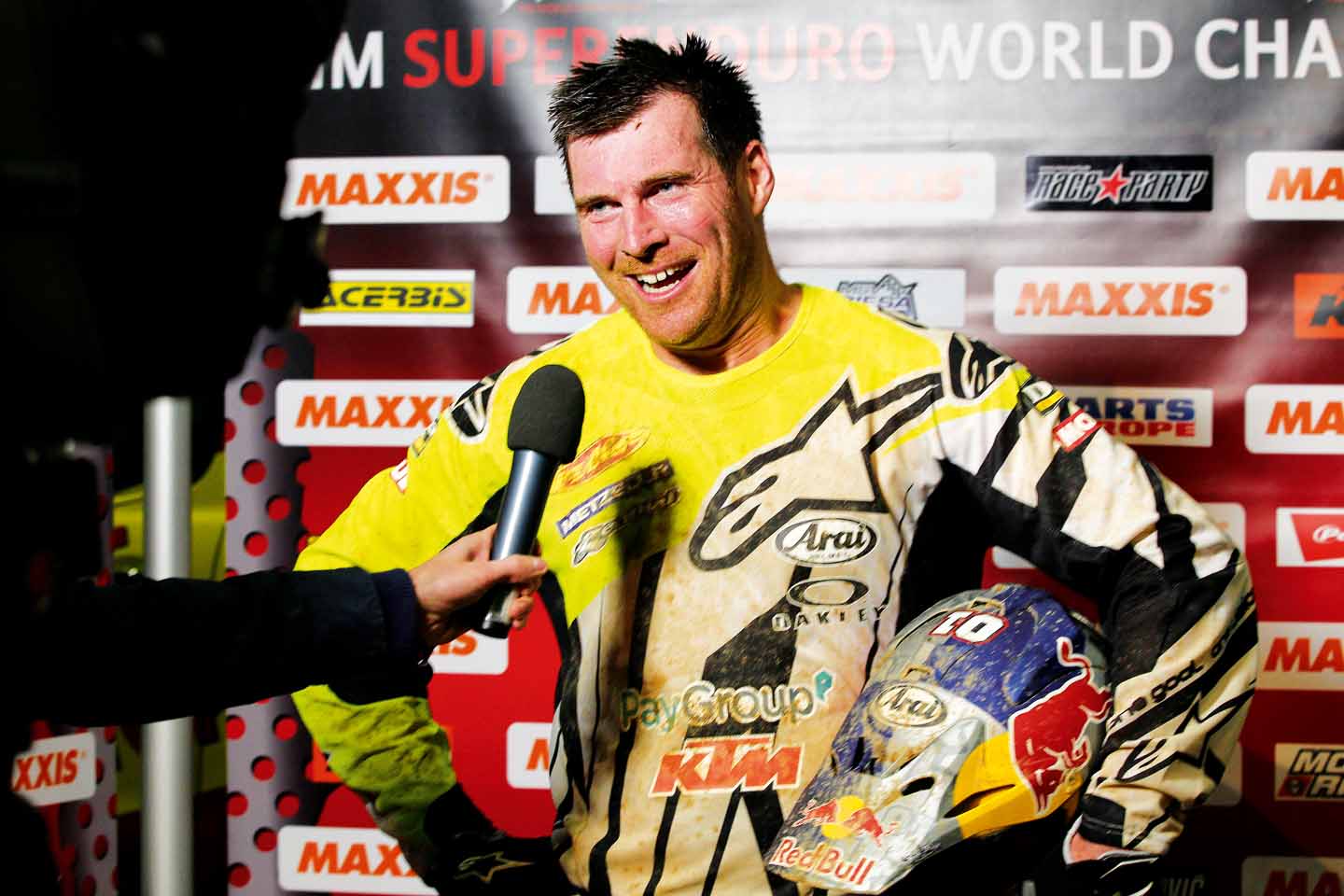 Before Knighter, extreme enduro was a brutal but fringe sport. Nowadays it's a global giant and it's undeniable he had a lot to do with that.
Often a polarising figure, David Knight is equal parts bravado and bike skills. For years he dominated the toughest events and, in a sport that up till then was dominated by quiet and understated Euros, his outspoken and larger-than-life presence injected life into the sport as well as a personality it was lacking.
Not many riders have Knight's ability to ride with both finesse and outright muscle and that style has brought him plenty of success: three World Enduro titles, two GNCC titles and wins at Erzberg, The Tough One and Hell's Gate as well as the EnduroCross series.
He's hopped from manufacturer to manufacturer and team to team a lot in his later career and perhaps burned some bridges along the way, but it's undeniable that Knighter made a whole generation of riders want to try climb a mining pit in Austria.
PRIMARY INSPIRATION: MONGREL & MUSCLE
CHAD REED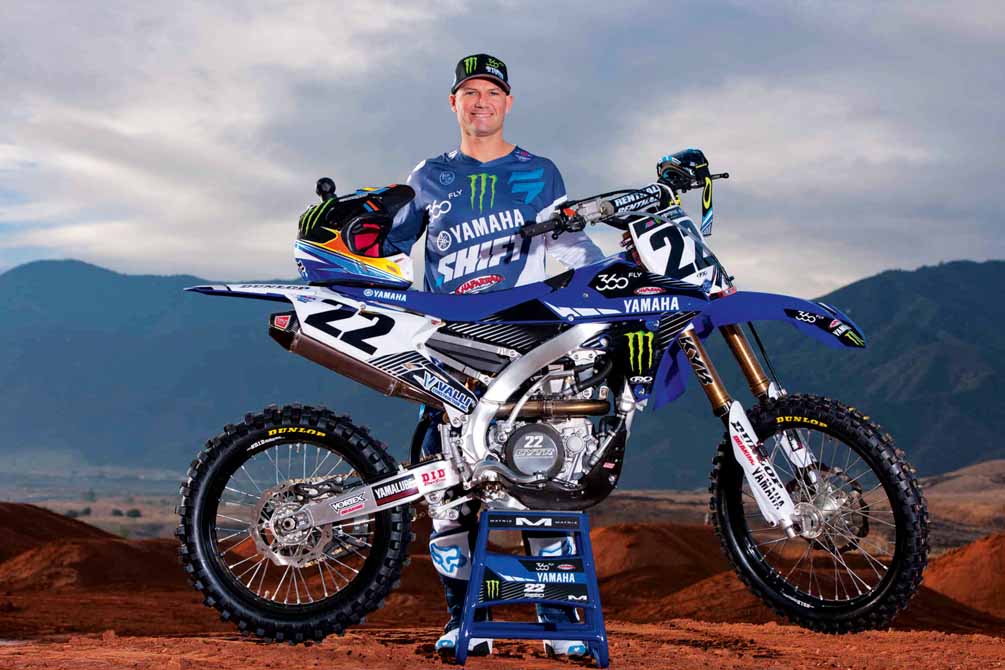 Chad Reed's career has had more phases than just about any other. He's been an ordinary grom who quite suddenly became unbeatable in Australia; a GP rider; a much-disliked AMA rider; a much-loved AMA rider. Now he sits somewhere in between while still dabbling in GPs and winning in Australia. He's represented Australia in the MXoN, done a backflip with Pastrana as his tutor and ridden dirt track against Valentino Rossi.
Chad Reed is this country's most successful and influential rider for a number of reasons. He and his wife Ellie took a huge leap to leave at a young age to take on Europe and without his insane competitiveness and skills on a bike it could have all ended there.
But it didn't and he soon found himself in the US, doing plenty of winning but also on a path to take on one of the greatest fields ever assembled with the likes of Carmichael, Stewart and Windham, to name just three.
Reed showed the world he was to become one of the least compromising riders on any track and in the face of simply the greatest riders to ever compete he never gave up and never stopped believing he belonged right there with them. And, while a few don't give him credit where it's due, Chad did beat RC and Stewart straight up plenty of times in an era when rubbin' really was racin'.
Reed's influence stems from that competitiveness and drive. He laid it all on the line and he succeeded where no Aussie had to that extent before. He didn't come from an affluent background and has achieved all he has through results.
And his riding? Well, it's one of the most economical and versatile styles ever to grace a track, with the ability to attack and then hold a pace time and again. It has a lot of McGrath in there but that speed through the whoops and late braking ability is all Reed. In fact he's quite possibly the best whoops rider of all time.
No other single rider has inspired more Aussie groms than Chad Reed.
PRIMARY INSPIRATION: NEVER GIVE UP
TADDY BLAZUSIAK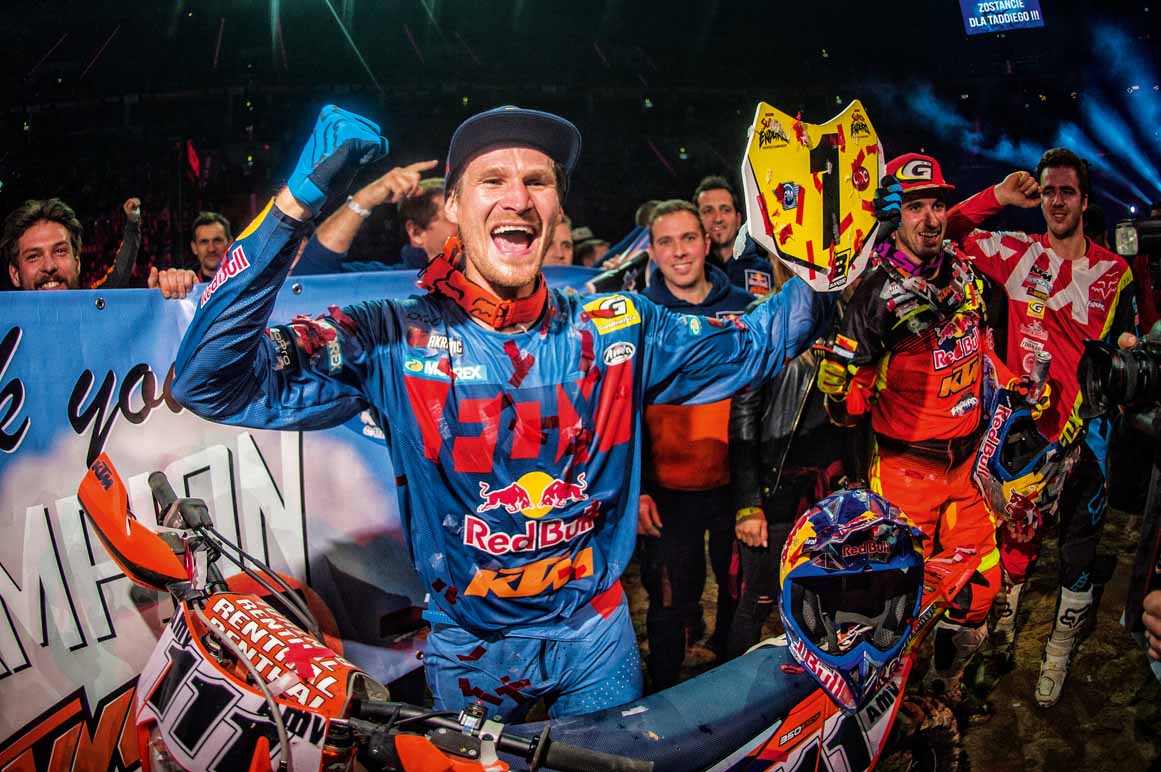 After Knighter there was Taddy. And Taddy quite literally punted Knight off the top spot. Taddy Blazusiak elevated the sport of extreme enduro but in particular EnduroCross beyond his predecessors with a mix of affability and ludicrous skills on a bike.
Plucked from obscurity by KTM, he went on to become one of the first truly global stars competing in extreme events only and not traditional enduro.
PRIMARY INSPIRATION: EXTREME ENDURO TO THE NEXT LEVEL
ANTONIO CAIROLI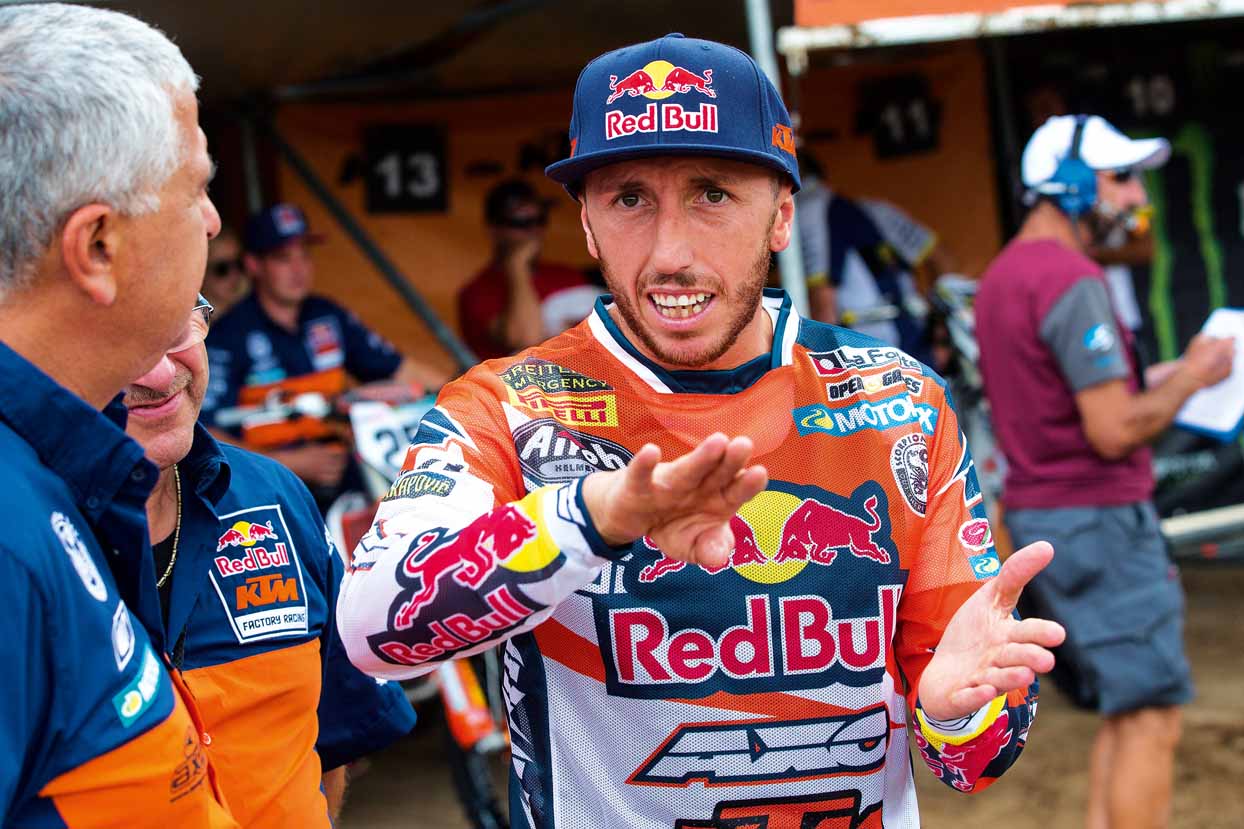 What can you say about an eight-time World Champion that isn't obvious? Cairoli is simply one of the greats, with an outstanding record not only in championships but also in the MXoN, and he's still winning at the age of 31.
It can sometimes be hard for Aussies to warm to Euro riders as they don't express a lot of emotion but AC is different. He projects positivity and prefers action on the track over smack talk. Cairoli has a unique style that's effective on a range of tracks and his late-moto speed at times defies belief.
PRIMARY INSPIRATION: ONE OF THE FASTEST IN THE WORLD FOR WELL OVER A DECADE
CYRIL DESPRES vs MARC COMA

Although both are hugely influential in their own right, it was their close battles that helped make Dakar the high-profile race it is today after a period of relative obscurity.
While Coma's career was focused mainly on rally, Despres has had a heap of success in extreme enduro, winning both Romanics and Erzberg multiple times. Both set the standard for others to follow and Australia's own Toby Price is doing just that, having taken the seat vacated by Coma upon his retirement.
PRIMARY INSPIRATION: EPIC BATTLES THAT FIRED INTEREST IN DAKAR
JAMES STEWART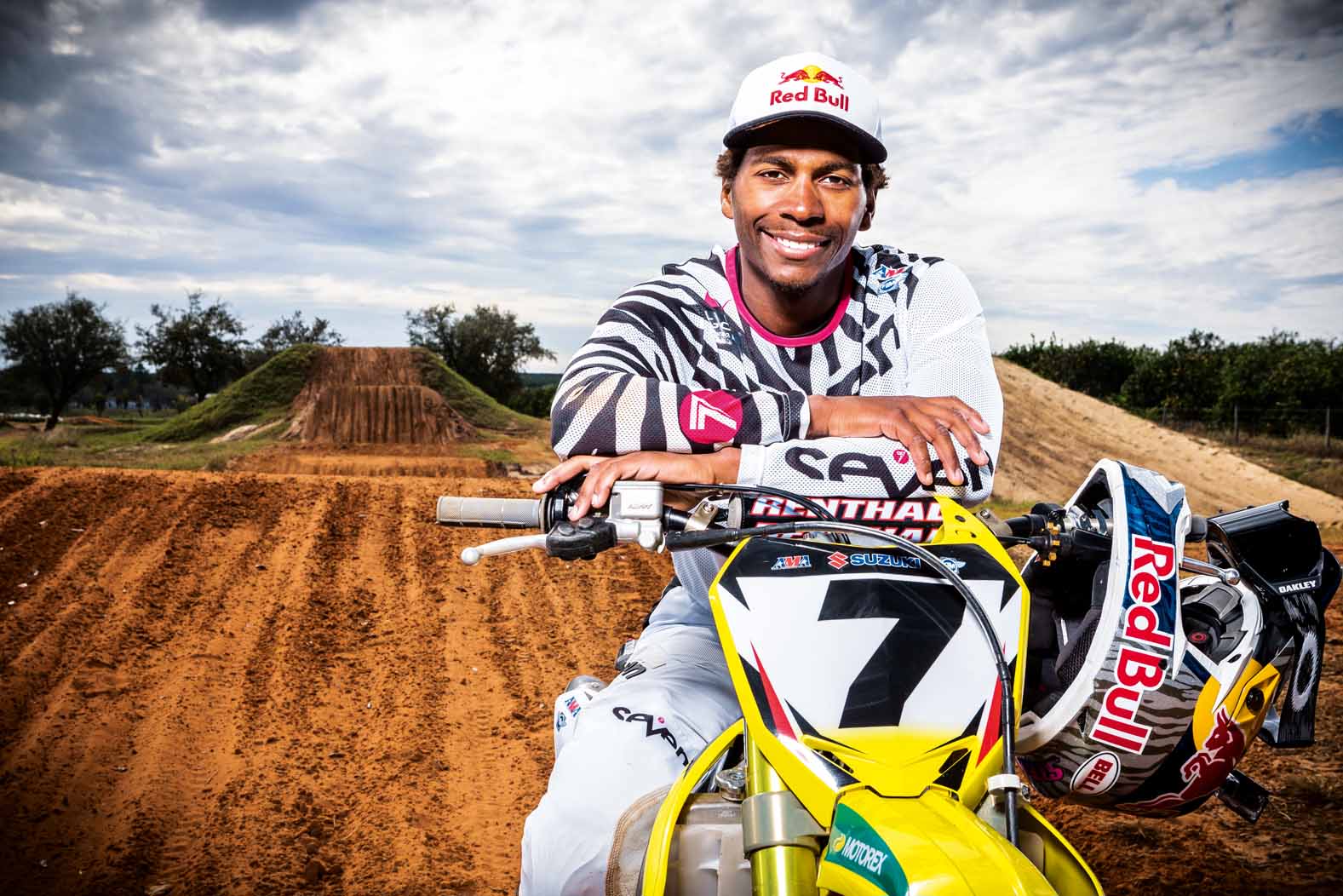 James Stewart changed the sport forever with his otherworldly skills and, early on, his friendly and affable nature. He was doing things nobody had seen before on a bike and riders around the globe were drawn to him. If he raced, we watched. If he spoke, we listened. If he danced, we cheered.
His career to date can't possibly be all it could have been and we're not going into all that now, but it's undeniable his riding had a huge impact not only on spectators around the world but his competitors as well.
His corner speed is perhaps the best ever seen (Kevin Windham agrees) and his willingness to push beyond any sort of comfort level on a particular obstacle or entire race is unmatched. His career will be a tale of two halves but the first half was 100 times bigger and better than 99.9 per cent could even hope to imagine and left so many insane memories. Like wheel-tapping through whoops on the 125, or letting Chad Reed go by so he could chase and pass him again, or the perfect outdoor season — and how about moto 2 at Budds Creek in 2003 (YouTube that and enjoy)?
And on and on it goes.
PRIMARY INSPIRATION: SEND IT BIG TIME NO MATTER WHAT
JOSH COPPINS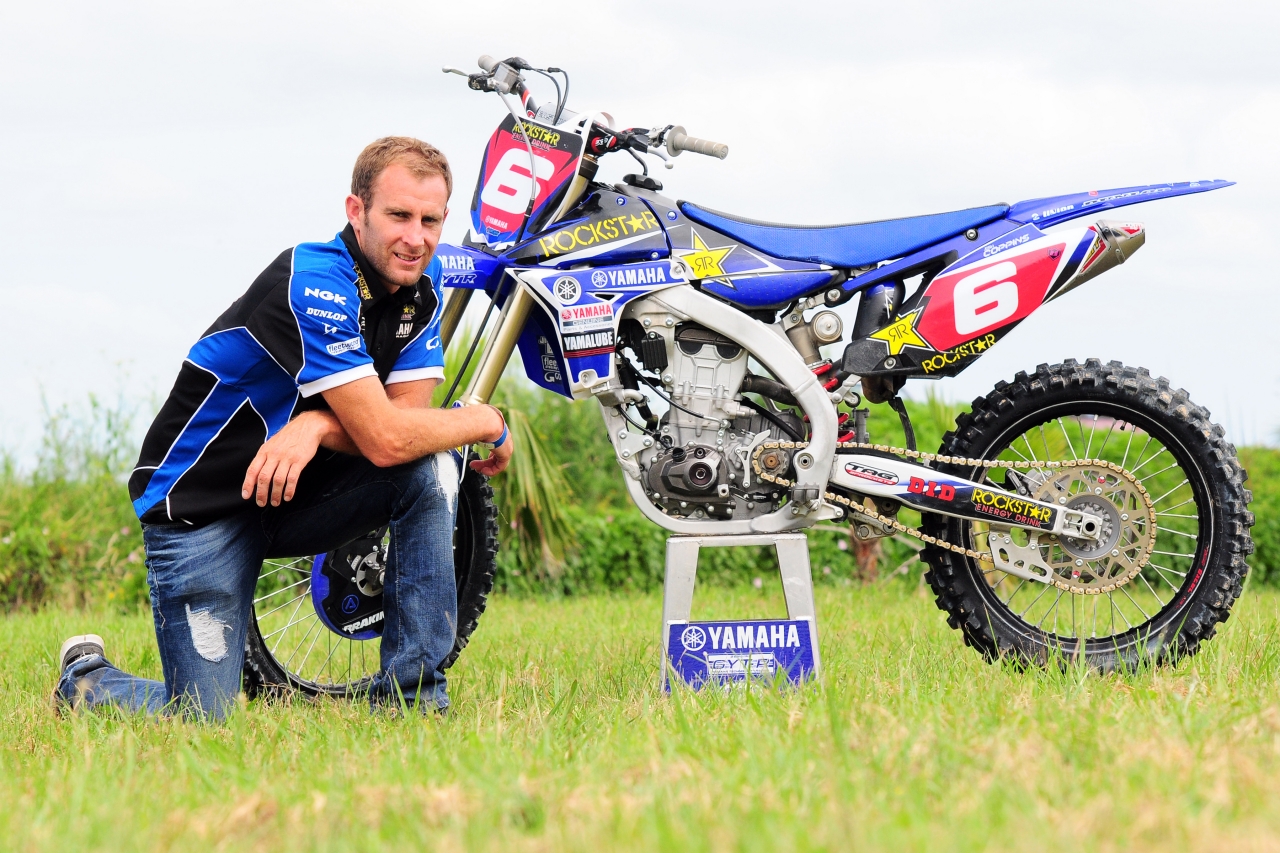 Kiwi Josh Coppins had massive success in GPs, falling agonisingly close to a World Title but bagging plenty of wins against some of the truly great riders like Pichon and Everts.
But to see the man race and how he conducted himself in the time he spent racing the Australian Motocross Nationals was both an honour and an inspiration. Coppins won the Aussie title for CDR Yamaha in 2012 at the age of 35 and was the model pro the entire time he was here.
His smoothness on the track almost masked his outright speed and the way he thought his way through motos was amazing to watch.
PRIMARY INSPIRATION: WINNER ON THE WORLD STAGE & A GREAT AMBASSADOR
RYAN DUNGEY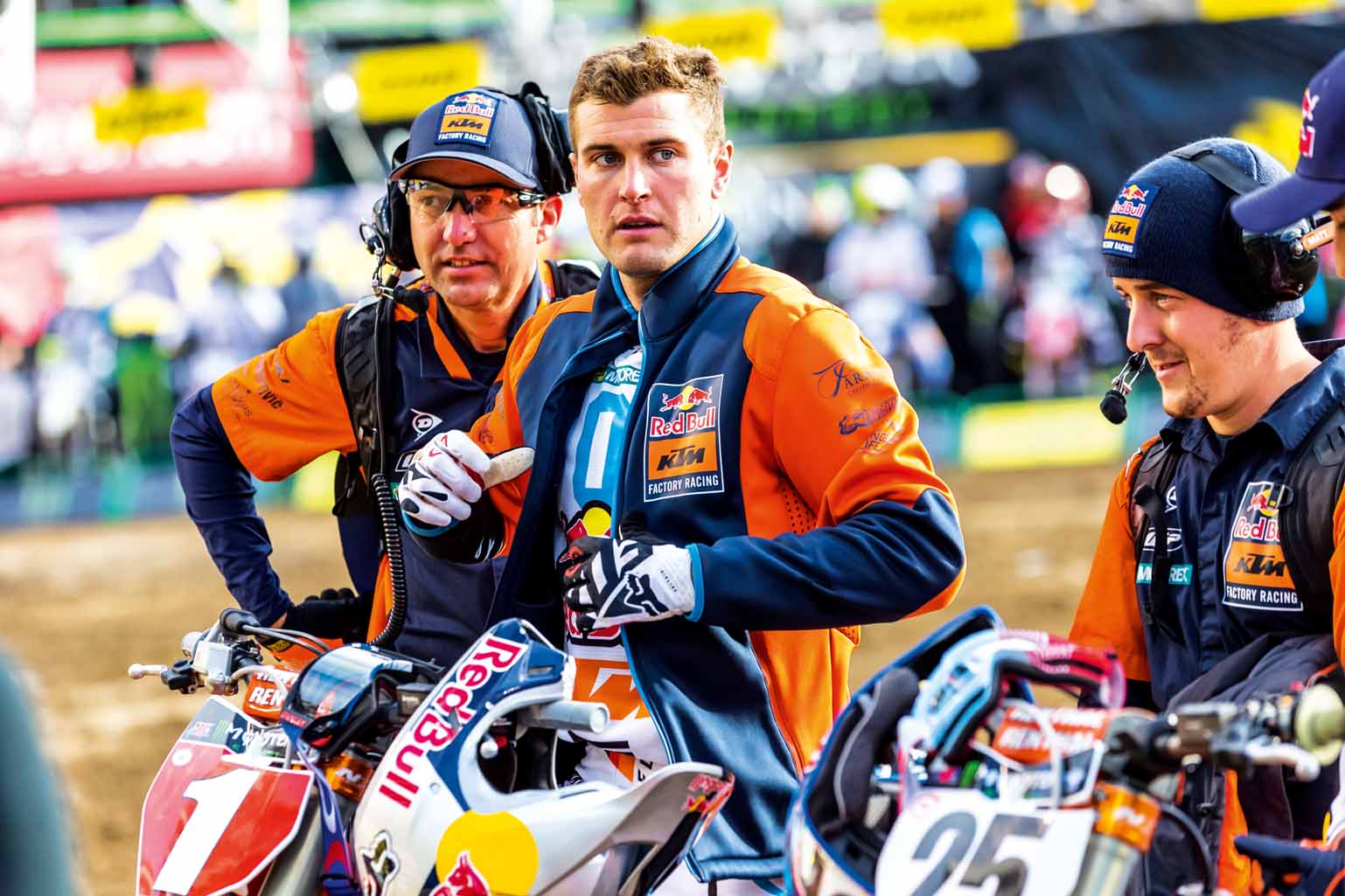 RD will always have doubters but we're not in that category. Some say he won by sitting back but his incredible career win numbers tell a very different story.
For a relatively new era where it's no big thing to see a KTM up front of both motocross and supercross, Dungey was the point man and hero to the endless numbers of Kato mini riders around the world. And he repaid their support with title after title and incredible one-off moments like shifting in the air with his hand in the Monster Energy Cup.
Dungey was the consummate professional and while that came across as a little bland at times his position as a role model was something he was aware of and accepted.
PRIMARY INSPIRATION: SPORTSMANSHIP & A TOP AMBASSADOR
JEFF LEISK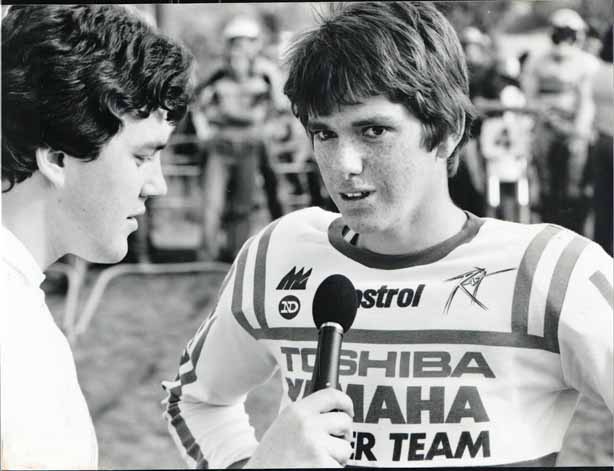 Long before he ran KTM/Husqvarna Australia, Jeff was like the Chad Reed of his day. He was for some time the most successful Aussie export with supercross and motocross wins in both the US and Europe. He raced in an era stacked with ridiculous talent like Johnson, JMB, Bradshaw, Thorpe, Nicolls and Geboers, to name just a few.
Jeff finished second in his opening GP season, which was famously marred by running out of fuel in the first round. But this remains the greatest-ever title chase from an Australian and watching footage of those guys hammer the gnarly tracks rattles the brain. Jeff also rode for Honda when it truly was mighty and unstoppable.
If you want an idea of just how awesome a rider Leisky was, go to YouTube and look up 1989 Paris Supercross. It's an epic race to the end.
Australasian riders who changed it up here in Oz
SHANE WATTS Relentlessly competitive
TOBY PRICE Balls of steel & skill for days
GEOFF BALLARD Our original enduro hero
CRAIG ANDERSON When the switch was on, he couldn't be caught
DARYL KING Aggression personified
AJ ROBERTS Driven to succeed before it was widely expected of enduro riders
JONO PORTER Understood self-promotion better than most do now & had the skills to back it up
JAY MARMONT Owned the sport outright for a number of years
STEPHEN GALL Brought total professionalism to Aussie moto
JASON CRUMP Reignited a passion for speedway in Australia
BEN TOWNLEY Took on the best wherever they were in the world
DANNY HAM We all wanted to be able to jump like Hammy
GLENN BELL Not many blokes could win titles on a 125 & a 500 in the same year
KIM ASHKENAZI In 1992, Kim won the 125 motocross title, 250 title & 500 title. Only Jeff Leisk & Gary Flood have matched that
ANDREW McFARLANE One of the pioneers of GP racing after the Leisk era
MICHAEL BYRNE Rode with & against the best of the best in the AMA series
CRAIG DACK The highest-profile Aussie rider of his time & deservedly so
SHAYNE KING The 1996 500cc Motocross World Champion