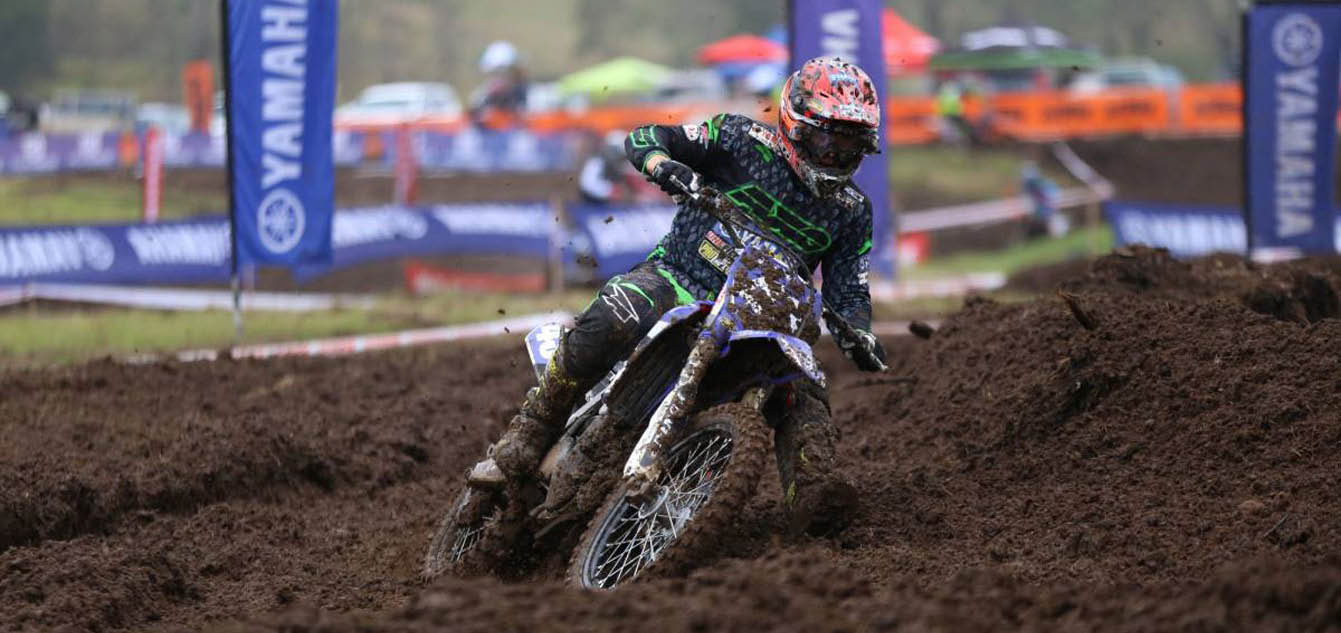 Mitch Evans recorded a double moto victory at Conondale.
By Hayden Gregory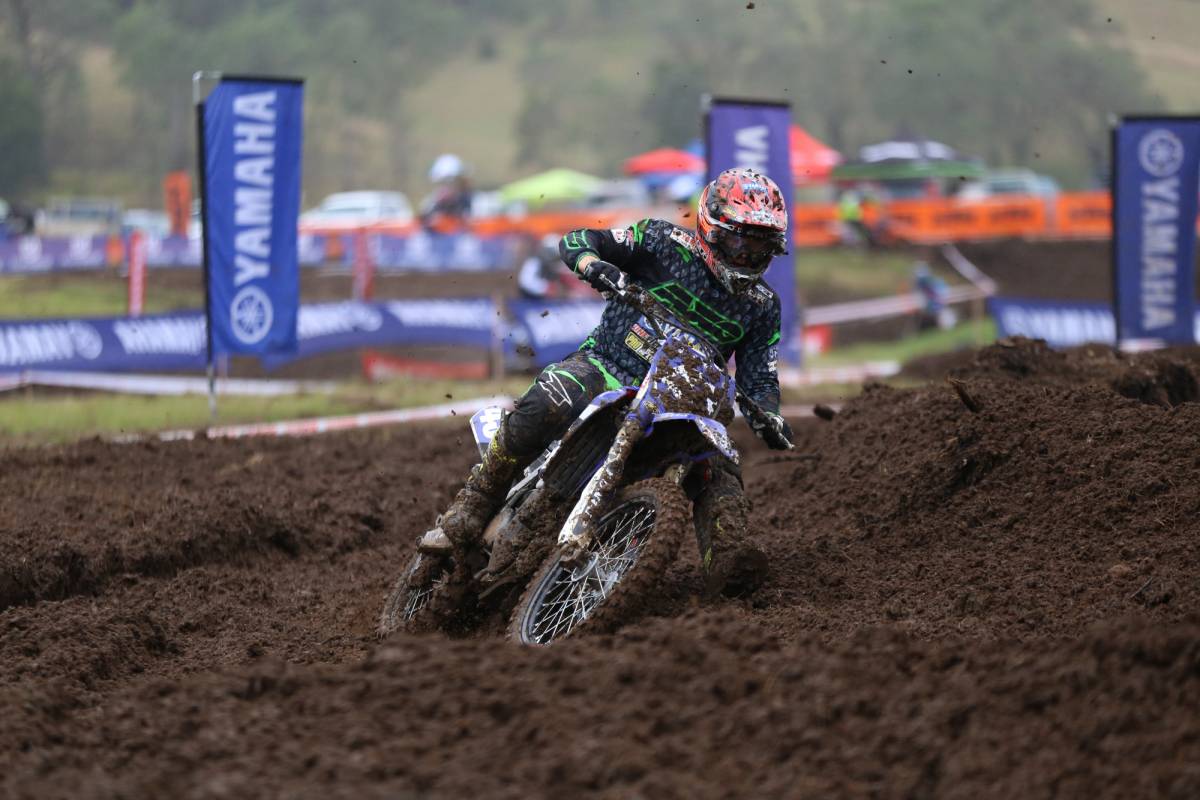 Riders were faced with a slick track for round seven of the Motul MX National's and Evans looked confident early, clocking the fastest lap in qualifying ahead of Cooper Pozniak and Lachie Latimer.
As race one got underway the mud provided for a huge start line-up pileup with Zak Small avoiding the drama to collect the first MXStore holeshot. Evans and Pozniak settled in second and third respectively before a small crash by Small allowed Evans to move into the race lead.
From that stage on the Yamalube Yamaha rider would push on to take the race win. Pozniak would also get by Small for second with Jordan Hill and Wade Kirkland rounding out the top five.
In race two, Cooper Pozniak earned the MXStore holeshot award closely followed by Evans.  For the opening three laps the moto one winner stalked Pozniak before making his move to once again lead the field.
In a mostly uneventful second moto Evans would once again prove too good in the slippery conditions claiming a career first clean sweep. Pozniak rounded out moto two in second with Jordan Hill beating Latimer for third.
Victory lifts Evans to second place in the MXD championship just 14 points shy of leader Connor Tierney who could only manage a disappointing seventh for the round.
"I had a bit of bad luck at the start of the series, and since then we've been playing catch up, but today everything came together and we finally got what we've been working for," Evans said.
"I came here with the hope to go 1,1 and that's what we came away with, so the team is pumped, I'm pumped and we're all just loving being at the races.
"When you're happy and you're having fun, that's when you ride your best so I'm just focussing on putting in hard work and enjoying myself, and it's all paid off."
Pozniak and Hill finished second and third on the Conondale podium while Small and Latimer rounded out the top five.
Pirelli MXD round seven results
1) Mitchell Evans – 70 points
2) Cooper Pozniak – 64 points
3) Jordan Hill – 58 points
4) Zak Small – 51 points
5) Lochie Latimer – 50 points
6) Wade Kirkland – 50 points
7) Connor Tierney – 49 points
8) Hugh McKay – 46 points
9) Luke Abela – 45 points
10) Ryan Eden – 42 points
Pirelli MXD Championship Standings
1) Connor Tierney – 359 points
2) Mitchell Evans – 346 points
3) Wade Kirkland – 342 points
4) Cooper Pozniak – 338 points
5) Jordan Hill – 322 points
6) Kaleb Barham – 300 points
7) Zak Small – 294 points
8) Lochie Latimer – 285 points
9) Hugh McKay – 228 points
10) Levi McManus – 198 points