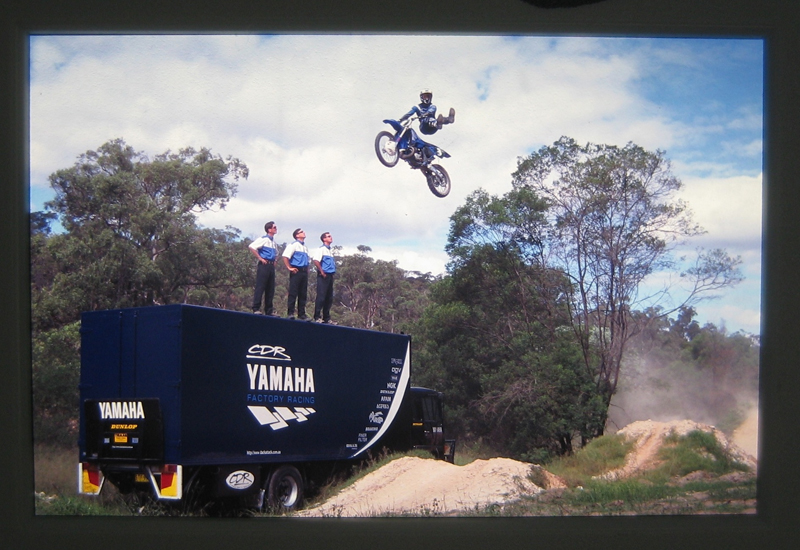 37 year old Danny Ham is set for a return to the race track with an eye on the 2015 Australian Supercross Championship kicking off in Bathurst on Saturday, October 10.
By Hayden Gregory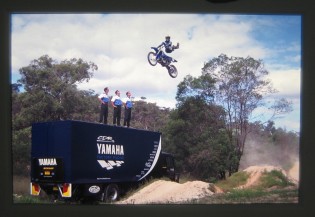 Ham is a very popular and well renowned Australian rider who has raced at the sports highest level with leading factory teams, Suzuki and Yamaha. Despite not competing in supercross since 2007, Ham has lodged his entry for the upcoming event as he looks to mix it with the best on a massive Bathurst weekend.
Ham is playing down the notion of a comeback, suggesting he never actually retired from the sport.
"You know, I never really called it a day with racing," says Ham, "because like a lot of riders, I just drifted away from racing. I never thought I wouldn't ever race again, I just didn't know when I would race again.
"Now's the time, and I'm doing this because I love and miss racing supercross."
Following his last supercross race, Ham made a move into race commentary in 2008 before taking a race team management position in 2011 with JDR Motorsports KTM – now defunct.
For four years Ham also made a move into the West Australian mines, utilising his machine operator skills as a FIFO (Fly In, Fly Out).
"That was a punishing schedule: four weeks on in the mines, then home for six days, then back to the mines and do it all again," Ham lets on.
"After four years of it, I'm glad that part of my life is over."
Ham now controls heavy machinery closer to his home in the NSW Hunter Valley. Back in June he accepted an invitation to compete in the Australian Supermoto Championship which saw him jump back aboard his bike to take out the Veterans class national championship.
Following his success, Ham is now keen to test out his skills in supercross – his favourite discipline.
"Supercross has always been my strong point in racing, more so than motocross," Ham reveals.
"I love Supercross, it's fun, and what I'm doing now is all about having fun, serious fun.
"But it's also about doing it properly, which means training at 4.30 in the morning before work and then riding after work – lots of riding.
Ham will enter the competition on a bike sourced from a good friend and is looking to compete unsponsored.
"This is not a pro level attempt," Ham emphasises. "I would be kidding myself if I thought that's how this was going to play out.
"So long as I have fun on race day, and if I get a tenth, or a fifth, or whatever, so long as I know I rode to my full potential, I will be happy with that.
"Like I said, this is all about having serious fun."
Danny Ham will no doubt remain a crowd favourite in the upcoming championship with his flamboyant riding style and utter passion for the sport.