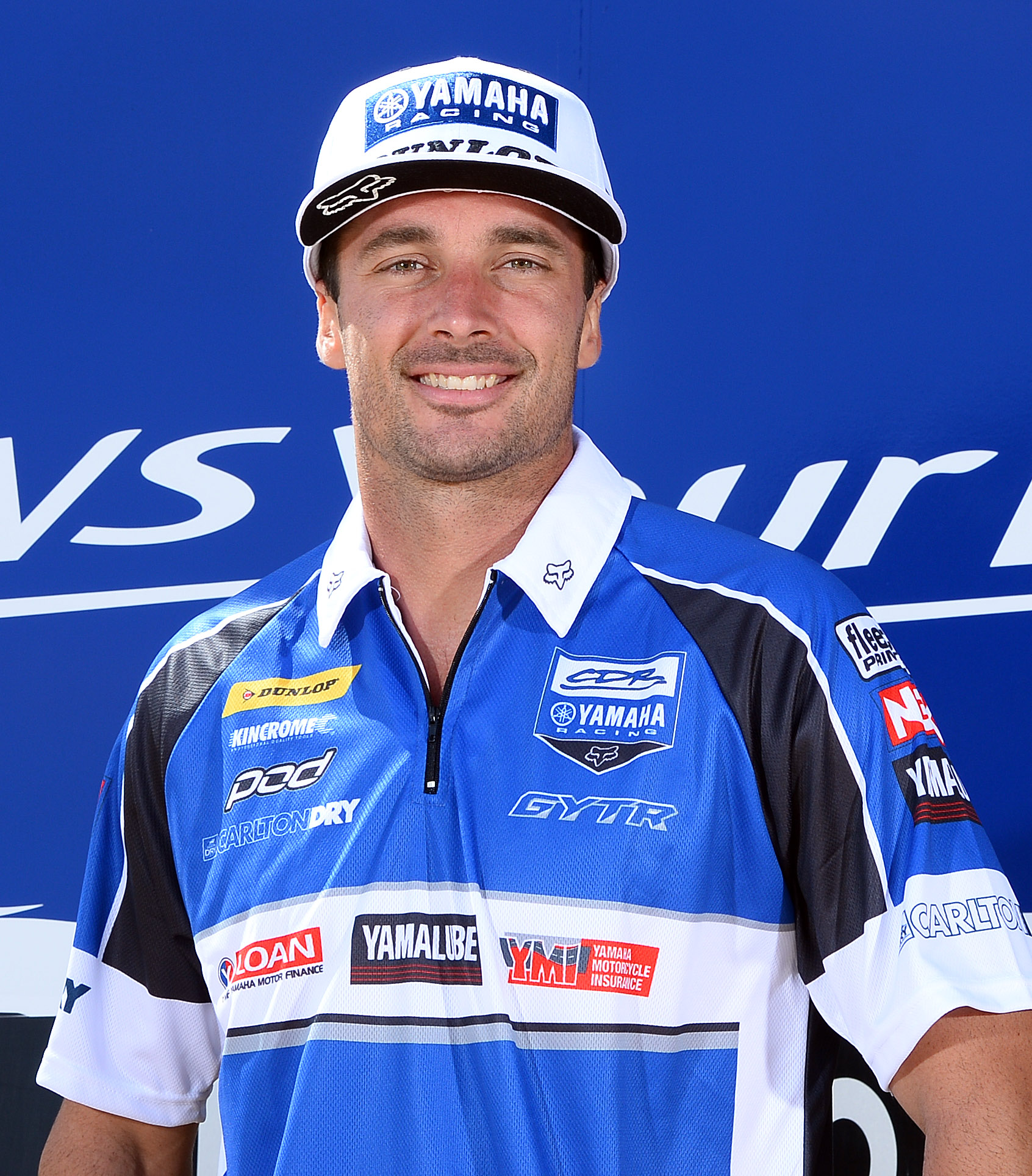 Former Australian Motocross and Supercross Champion, Daniel Reardon, will return to full time racing in 2015 after securing a ride with the factory CDR Yamaha team.
After a three year hiatus from racing, the 28-year old multi time champion has rekindled his love of racing and is determined and motivated to make the most of this opportunity presented to him via the CDR Yamaha team.
"I stopped racing a few years ago because I lost the passion for it and was just burnt out," Reardon starts off. "The fun wasn't there anymore but after doing a couple of dirt track races at the end of 2014, I found myself wanting to ride more and more. I borrowed a bike from a family friend to see if this was just a flash in the pan or if I was serious about it.
"Suddenly, I was out riding every day and really enjoying it. It was like I was 16 again! I was the guy calling everyone wanting to ride so I set some goals for myself and contacted a few people to see what support I could get but really only expecting a fill-in ride at best. That was fine with me as I wanted to race anyway and was prepared to do it regardless but making contact with CDR changed things.
"Craig Dack at CDR was awesome. We sat down and discussed a lot of things and where I wanted to be and found we were both working on the same page.
"I couldn't be in a better situation and amazed at how the team operates and their resources. I then tested the bike and was blown away at how good it was and we finalised the deal. On the first day of testing the guys had to keep calling me in from the track as I just wanted to keep riding and it's the happiest I have been in a long time.
"CDR Yamaha are the best team in Australia and I look forward to working with them this season and repaying them in the faith they have shown me," Reardon explains.
The CDR Yamaha rig will now house three riders with Reardon joining Kade Mosig and Jacob Wright this season, all mounted on YZ450F's and Dack feels the combination is just right.
"Daniel reached out to us and informed us of his situation and being a rider with his credentials and motivation it was hard not to take on board what he was saying," Dack offers. "For Daniel it was about riding to his potential and achieving his goals so I was impressed with what was driving him.
"At 28, Daniel isn't old by racing standards and he has kept himself in great physical shape. His knowledge about racing and fitness will be a great asset to the team and the other riders.
"In limited time on the bike Daniel looks very comfortable and things will only improve as he returns to full speed and fitness," Dack ends.
Reardon is contracted for the MX Nationals and the Australian Supercross Championship with the CDR Yamaha team and will call on his vast experience of racing at the highest levels to quickly get back up to speed and fitness.  After dominating the Australian scene in 2006 and 2007, Reardon left Australia for the US and a factory ride before returning in 2010 taking on a personal fitness and training business.
The CDR Yamaha team kick off their 2015 campaign at the opening round of the MX Nationals at Horsham on March 29.
To follow CDR Yamaha on social media; www.facebook.com/cdryamaha or @cdryamaha
Fast Facts -Rider Profile
Name: Daniel Reardon
Lives: Gold Coast, QLD
Age: 28
Bike: Yamaha YZ450F
Hobbies: Golf, track cars, training
Career Highlights: 1st 2006 /2007 ASX Champion. 1st 2007 MX Nationals MX
Team Rider for Factory Connection Honda in the US 2008/2009
2015 Goals: Enjoy racing and challenge for race and championship wins.