THE FAST AND THE FURIOUS
We take to the track on the Rockstar CDR Yamaha YZ 450F's of Jay Marmont and Josh Coppins, fresh off the team and Jay's fourth consecutive Australian Motocross Championship win.
WORDS SHANE BOOTH | PHOTOGRAPHY MATT BERNARD
Once the champagne settled and everyone surfaced from celebrating Jay Marmont's fourth straight Australian Motocross Championship, Craig Dack and the Rockstar CDR Yamaha Team invited DIRT ACTION to throw a leg over the team's YZ 450Fs. We had free range of both Jay Marmont- and Josh Coppin's factory bikes for a day of indulgence at the Barrabool circuit, 10 minutes drive from Geelong, in not so sunny Victoria.
There has been a bit of talk flying around in regards to the current YZ 450F and its capability to win races. CDR's slowish start to the MX Nationals this year, by its standards, anyway, had opinions flying thick and fast.
Josh was banking consistent results but Jay didn't seem too comfortable on the YZ. People tend to forget things quickly in sport, and mid-season just about everyone had written off Jay's chance of backing up for a fourth year in row. Well, everyone but Jay and his team that is. They drew on all their experience, changed things up a little, and found what they needed. Some might say it was a little lucky, but some also say that luck is when hard work meets opportunity.
It's worth taking into consideration the racing background of both of Jay and Josh, because it is definitely reflected in their personal bike setup. Jay has spent the majority of his career in Australia, with a few years spent racing in the USA. That means plenty of supercross, along with short format racing in the MX Nationals. Josh, on the other hand, hails from New Zealand and has spent the majority of his professional career racing the World Motocross Championship in Europe – long races and plenty of horrible conditions over the years. They have two very different backgrounds, which have produced bike set-ups accordingly.
As you read on you will find that both riders run much the same as far as the base package on their bikes. The engine, chassis and suspension components are all very similar, if not identical, and it's all about personalising to their needs from there on.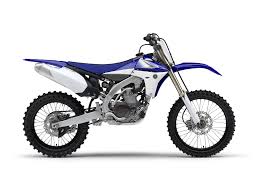 CDR's engine technician Shawn Hodgett's gave us a run down on the differences between the two engine set-ups.
"The engines on both Jay and Josh's bikes are probably 90 percent the same. As far as all the major stuff goes – cylinder, head, piston – that is all identical. They both run the same cam shafts, but with slightly different cam timing on the exhaust cam. The fuel mapping is slightly different between the two, but they share the same ignition curve.
"Josh runs a GYTR fly wheel where Jay runs a standard flywheel, which is probably what most riders would notice first between the two bikes. Josh prefers a 51 tooth rear sprocket where as Jay runs a 52 tooth, so that adds to the different directions the guy's have, too.
"Both of them run the same spec Pro Circuit pipe and muffler for most conditions. Josh runs a slightly different setup in the throttle, which makes the throttle open a bit slower than the standard setup that Jay likes."
Gary Benn has been a solid fixture of the CDR team since day one. He runs us through the suspension details.
"The guys are in the ball park of being the same, with really just fine tuning for their specific riding styles. The off sets of the forks are both the same, which is the standard setup, with Jay running Pro Circuit triple clamps and Josh preferring the standard ones. All the coatings on the forks are the same for both, too.
"They actually run the same internal settings, but the clicker adjustments are quite different. Jay's are at the softer end of the scale, I think that comes from Jay's style of riding more over the back of the bike. Jay tends to sit a little further to the back of the seat in corners, where Josh sits right up the front, so he unloads the back of the bike a lot more, hence Josh running slightly firmer forks.
"They run the same shock settings and springs, but with corresponding clicker settings to the forks. Jay's shock is slightly firmer than Josh's. We run the standard links along with standard length shocks and Jay runs a slightly lower sub frame height."
We asked Jay about the development of not only the bike but himself this year and whether there was a real turning point.
"I developed an engine at the start of the year based on what we knew from the year before, took it to Motocross des Nations and almost ended supercross with as well. I went with a direction that I thought was right but in the mud it just didn't work.
"We went a different direction after that and tried some stuff, thought we were going the right way and it wasn't to be. We went to Toowoomba and it still wasn't exactly what we wanted, but at that point I had tested so much and knew exactly what cam and ignition timing and everything. I was sitting in fifth in the championship, 56 points down, and I just said 'alright, I need to change everything. If I don't I can kiss everything goodbye as far as the championship goes.
"So, we went for a test right after Toowoomba at Coolum and we pretty much nailed it at that test – everything we changed worked out exactly right and from there the engines are pretty much what they are now. We made the right decisions and from there I just needed to get my head right and make sure that the bike went in the right direction.
"I went to races where I didn't have to think about my main competition as much and I could just focus on the job I had to do on that bike at the race. I finally got it in my head that everything was good and once I had convinced myself of that, I came out at Coonabarabran and won. My confidence just went from there and the bike was perfect. With the chassis set-up and the suspension set-up we found a great package."
Stephen Gall's thoughts – 30 years on
"There's obviously a huge difference 30 years on from when I was racing the equivalent class back in the day. Today's bike is so much nicer to ride in every aspect. The only thing I would say is it didn't scare me as far as horsepower was concerned; the ability to put the horsepower to the ground is something special about those bikes. It's the braking, the ergonomics and even just the ease of starting these things.
"This is a bike that just won an Australian Championship and one kick and the things going! Back in the day, you had to stand up, someone had to hold the bike and you had to do a dedicated kick really hard right through to get those big vibrators going. Really, every aspect of these bikes is just so much nicer but, let's face it, there is 30 years of development there, so they should be that much better.
"I guess, though, when you look at maybe a car from 30 years ago to now, there would be a lot more difference in a car than there is in a bike. Bikes have come forward a lot, but maybe not as much as the automotive industry has."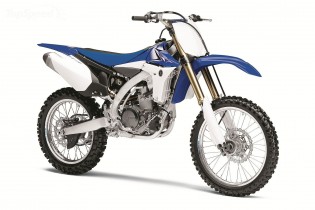 CDR ROCKSTAR ENERGY DRINK YAMAHA YZ 450FA (2011)
Engine: 450cc Liquid cooled four-stroke, DOHC
Cylinder head: CDR Performance – spec 10
Cylinder: Production Yamaha
Piston: GYTR
Camshafts: CDR Performance MX / GYTR SX
Throttle body: Keihin Jay-Std/Josh-Slower Pull
Radiators: Production Yamaha
Spark plug: NGK CR8EIX
Ignition: Vortex X10 ECU
Exhaust pipe: Pro Circuit
Muffler: Pro Circuit
Air filter: Rush by Uni Filter
Rear sprocket: Tag Jay-52T/Josh-51T
Drive chain: DID 520 MX ER
Tyres: Dunlop Geomax
Front wheel: 21″ production Yamaha
Rear wheel: 19″ production Yamaha
Front fork: CDR spec ENZO Racing KYB 48mm with Pro Circuit launch control
Rear shock: CDR spec ENZO Racing KYB 50mm
Triple clamps: Jay-Pro Circuit/Josh-Std
Brake – front: 270mm Braking Bat-fly disc with Goodridge brake hose
Brake – rear: Production YZ – Hammerhead
Handle bars: Easton
Controls – brake: Jay-Std/Josh-2007 YZ
Controls – clutch: YR / Brembo hydraulic
Grips: Jay-Std Josh-Tag
Clutch components: GYTR
Graphics: One industries
Seat: Standard Foam with One industries gripper cover
Subframe: Jay-10mm lower/Josh-Std
Fuel: VP ROO 100
Disc/hand protection: Acerbis
Lubrication: Modified to wet sump with Yamalube Y4FS oil
Yamalube coolant, brake fluid and race grease used.
SHANE BOOTH
Jay Marmonts YZ 450F
"I rode Jay's bike first and felt pretty comfortable on it straight away. He runs a very regular handlebar and control setup, which made it easy to adapt to. The front brake on his bike has a very progressive feel while maintaining plenty of power. It takes some getting used to, but by the end of the day I was a big fan.
'The hydraulic clutch was absolute gold. It's taken me a while to become a fan of hydraulic clutches, but the Rinaldi/Brembo one on these YZFs has a great feel. It's not too light, which I've found can be the case sometimes, but rather it had enough resistance to maintain a progressive feel.
"One thing that Craig Dack bought up is that with a hydraulic clutch you have no indication of whether you are being hard on the clutch or not. With a cable, if you are abusing the clutch you will end up with a handful of free play, whereas the feel with a hydraulic clutch won't change. They haven't had any problems, but it is a very good point.
"Jay's engine was aggressive through the bottom to mid range; it packs a punch and lets you know there is some power on tap. After getting used to it I started to enjoy it and actually preferred this style over that of Josh's smoother engine. It's probably more aggressive than you would expect for a motocross bike, it feels like you could take this engine straight to the supercross track.
"The suspension action was plush and progressive, the harder you hit things the more the high speed compression would come into play and the better it handled. It was probably slightly softer than I would have expected but that's the beauty of riding these bikes, seeing how guys like Jay run their setup. It obviously works more than well enough for him, that's for sure."
Josh Coppins YZ 450F
"Josh's bike honestly felt very much the same in the suspension department, the engine, however, is a totally different story. I mentioned Jay's engine could be taken to a supercross track – well Josh's could be taken to the A4DE. Ok, it's not quite that mellow, but there is a very noticeable difference between the two.
"Josh runs a heavier flywheel, one tooth less on the rear sprocket, a slower pull throttle, different exhaust cam timing and different fuel mapping – all with the purpose of providing a nice smooth linear power delivery. Don't be fooled, that doesn't mean the bike is slow, just rideable! 90 percent of riders would be faster on Josh's bike because you can hang on to it and your throttle control isn't as critical.
"This guy knows what he wants from a bike and he has set it up that way. Remember, Josh has come from racing 40min motos, so you need a bike that isn't taxing physically and that's what it is."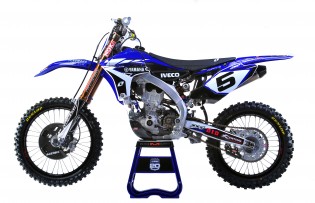 Stephen Gall
Josh Coppins YZ 450F
"I thought Josh's suspension was really nice. The bike handled really well and I feel that the harder you pushed it, the better it felt. It was very forgiving. I know I went into some sections when I first went out, not really sussing the line out too well and it did nothing wrong and really built my confidence.
"The engine on Josh's bike was really nice – it suited me better. It had a more flexible powerband, didn't hit as hard off the bottom and ran through the gears really smoothly with no hits anywhere. I was very impressed with Josh's motor.
"Josh's clutch lever was in an unusual position for me, but that's probably because I use my index finger on the clutch and, by the feel of his setup, Josh may use his middle finger. The rest of the bike felt comfortable.
"The rear brake seemed very strong and I found I didn't use it too much. I really just used the front brake for my braking, the rear brake on both bikes seemed a touch higher than I would usually run, too. The hydraulic clutch was great – it's the first time I've ridden with one and I loved it."
Jay Marmonts YZ 450F
"I really couldn't detect much difference in the suspension between the two. I spent most of the time on Josh's bike and when I did ride Jay's it did feel very similar. Jay's engine really hit a whole lot harder off the bottom, whereas Josh's smoother power suited an older rider like me without any arms to hang onto the bike.
"Jay's bike really exploded and when I was on the loamy section of track, it was nice, but generally on the reasonably slick surface that it was and for myself I much preferred Josh's motor than Jay's. Jay's was just two abrupt for me.
"Jay's bike had a good comfortable setup, too. It was nice to ride bikes that are setup for this level of rider and see that a quite regular setup works well."
Matt Bernard
"With my alarm set for 3.30AM to head to the airport with Boothy, it was hard to sleep knowing I would get to have a ride on a factory CDR Rockstar Yamaha YZ 450F the following day. With Boothy and Gally focused on getting the idea on the performance of both Josh and Jay's machines, I was just excited for a chance to ride a factory machine, but still interested to see if I could hang onto a factory 450. I only had a spin on Jay's bike, as the weather set-in after I got all the photos done for the day.
"I was fairly scared hopping on the number-one machine, picturing an aggression-filled, fire-breathing, ball-tearing motorcycle. I was surprised, however. It was a very fast bike and the fastest bike that I have ever ridden, yet I was able to keep in control and punch out quite a few laps without being worried that it would spit me off. It surprised me by being so easy to ride, yet so fast and also how darn good the brakes were.
"The ergonomics were very comfortable and it didn't have any strange or crazy parts to the set-up and the clutch had a super-nice feel. It was such an exciting bike to ride, but still an absolute bucket-load of fun. You couldn't wipe the smile off my face after having a chance to ride Jay's CDR Rockstar Yamaha which had just carried him to his fourth Australian championship."