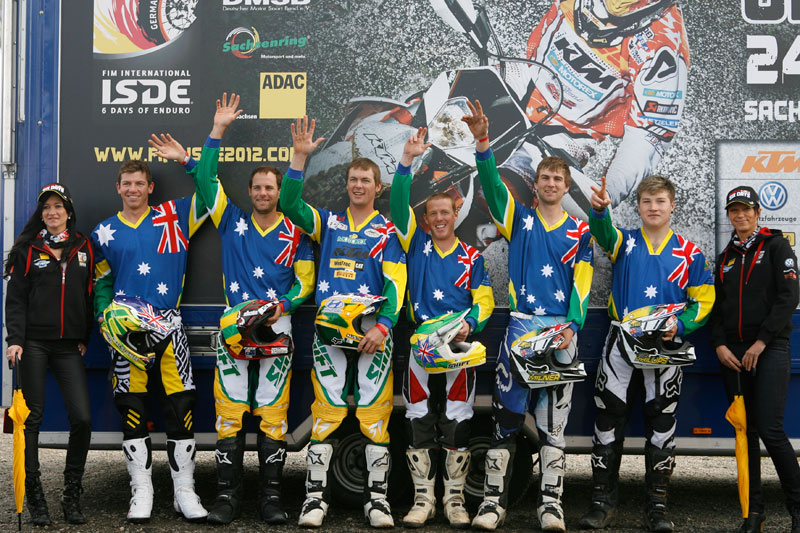 Issue #165
The best and worst of 2012
In no particular order…
1. Super X dies
It was a slow death and it was expected, but the confirmation that Super X was dead was a big blow to the industry as well as for race fans.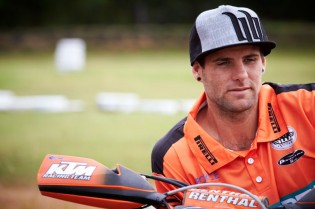 2. Chris Hollis appears on KTM
When Hollis took his number-one plate from Ballard's Yamaha and settled in with the powerhouse KTM team, many wondered if any other teams would get a look in during 2012. Unfortunately for KTM, injuries cruelled what could have been total domination.
3. Jay Marmont leaves CDR, signs with Kawasaki
As one of two big-name Yamaha riders with number-one plates to leave the blue crew, Marmont's decision was a big one and wasn't all roses to begin with.
4. Toby Price wins Finke
5. Reed signs Townley
The first rider with a name that doesn't start with Chad and end with Reed is signed to TwoTwo Motorsport.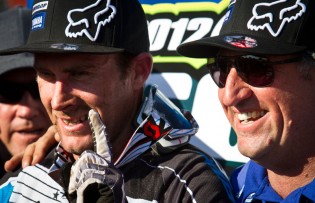 6. Josh Coppins wins Monster Energy Motocross Nationals
He had to, didn't he? In his final year as a competitor, Coppins had to go out a champion and he did just that on the back of a brilliant year in which he put on a clinic for anyone taking notice.
GONE NOT FORGOTTEN
7. Dan Reardon retires
8. Josh Coppins retires
9. Craig Anderson retires
Three great champions left the competitive side of the sport in 2012 and don't think that won't leave big holes in the start line for 2013. All three achieved so much through motocross and all three have represented themselves and the sport well. Who'll stand up and take their places?
INJURY LIST
10. Chad Reed is hurt in SX
11. Jay Marmont is hurt before start of MX season
12. Michael Byrne injured again
13. Metty crashes
14. Grabbo crashes
15. Dean Ferris injured
16. Townley crashes out of MX Nats
It was the worst year in recent memory for injuries, particularly in the States. Losing Reed killed SX — it became the RV show from there on. Metty's crash in practice and what appears to be the subsequent shafting by Suzuki was a bummer, but watching Byrne ride so damn fast and then go down again was heartbreaking.
Grabbo scared the hell out of all of us with his life-threatening crash. That he's come back as strong as he has proves he's one of the greatest of all time.
Ferris had a lot in front of him in Europe and it was taken away in a flash. It's OK, though; he's getting another great chance to win a world championship.
Townley was at one point the most celebrated rider in the Southern Hemisphere. Then he crashed again. He was out again. That sucked.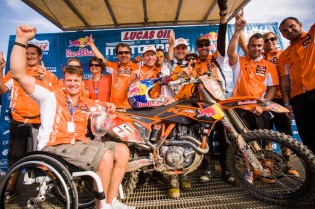 17. Ryan Dungey wins AMA Motocross
KTM gets first AMA title. Dungey firms as a real threat to more established big names. His podium speeches will, however, never win an award.
18. Germany wins MXoN
And the US was lucky to land a podium spot. This year was a clinic in sand riding and the Euros were the professors.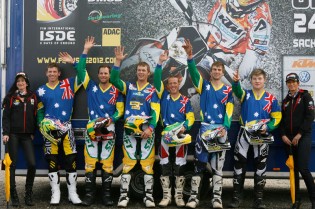 19. Aussies score second in ISDE
What a result from a hurt, broken and busted team that would not give in. If the French had played entirely by the rules things might've been even better for the team but either way this was one for the books and will always be remembered.
20. 20 years of CDR Yamaha
In its 20th year, it wins yet another title. CDR Yamaha is one of the greatest motocross teams of all time and getting to watch those guys go about their business is a privilege. They've made the American YZ-F haters look lame, too. No excuses here — just wins.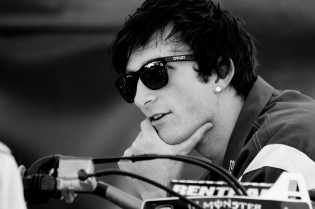 21. Lawson Bopping debuts for CDR Yamaha
22. James Stewart signs with Suzuki
Is it going to work? He crashed it as soon as he could. Does he have the support he once had or has the sport moved on? Or will he come out and whip everyone?
23. RV wins second SX title in a row
24. Barcia twists off in Houston
A goggle-tossing, tear-filled flip-out that would have left Jeff Stanton (mentor) and Mike LaRocco (team boss) wondering what it's all about. The young bloke feels it deep and racing is everything to him.
25. JDR KTM implodes
And KTM is left without an Open class rider for the SX season in the same year the guy that won its first title retires.
26. Luke Styke loses a round/title — Moree
One round. One problem. One title gone. That's motor racing. He'll be back.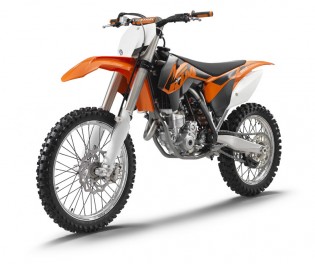 27. KTM 350SXF wins MXoN
OK, America — you happy now? The YZ-F wins in Australia and the 350 wins in Europe. What's your problem?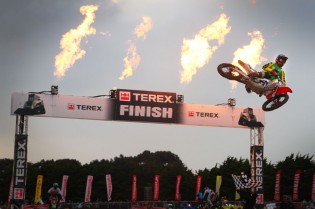 28. Australian Supercross revived
IEG did it. The 2012 supercross series was brilliant. The heart and soul of the sport found life once again. Bring on 2013.
RELEASE ME
29. Kawasaki releases new KX450F
30. KTM launches a new 450SXF
31. Honda releases a new CRF450R
32. Suzuki releases a new RM-Z450
33. Yamaha releases a new WR450F
34. Husqvarna releases a new TC250
35. KTM releases the Freeride 350
36. Husaberg range redesigned for 2013
37. Mike Alessi overlooked for MXoN
Ouch! The guy that came second in the AMA Motocross season gets overlooked for the MXoN team. What Roger wants, Roger gets — he's seen it and heard it all before and he's not interested.
38. Rockstar leaves Aussie motocross
Sorry? Where are you going? Did somebody say something? You're not even going to close the door on your way out? OK, then … good bye.
39. Trials Evolution is released
And we finally have a great video game that takes focus off the crappy MX vs ATV Alive.
40. The World Trials Championship comes to Australia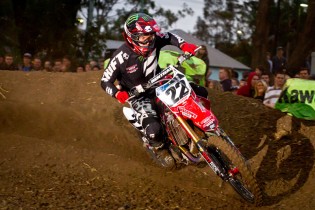 41. Chad Reed returns to Oz to ride SX
He came and so did the crowds. He lapped nearly everybody on the track and the fans lapped up the TwoTwo show.
42. Levi Sherwood wins Red Bull X-Fighters title
43. Antonio Cairoli wins another world title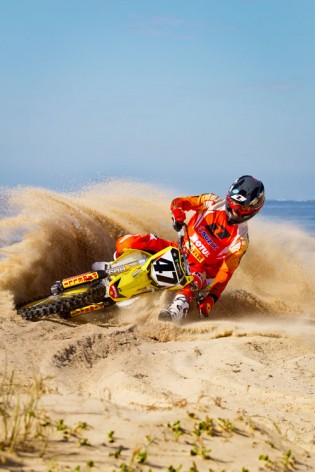 44. Todd Waters finds form on Suzuki
The young bloke nearly stole the MX title away from Coppins. This is going to be a long and exciting career to watch.
45. KTM wins MXoN, ISDE, AMA MX and FIM MX
Best year ever for KTM? This is the kind of dominant display that sells bikes.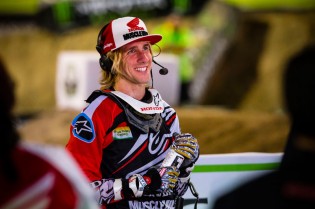 46. Justin Barcia stamps authority on the 450 class at Monster Cup
This guy is a part of the reason the future of AMA racing looks bright. When Baggett and Tomac step up as well, it's going to be on.
47. Ryan Dungey is forced to hand-shift in two races after bending his gear lever at Monster Cup
That's just insane, right? Reaching down and hand shifting over a triple? Give me a break.
48. Tye Simmonds signs with Craig Anderson
A satellite team signs a factory rider. Simmonds wants to win again and he thinks Ando and the team's YZ450F can get him there. This could really ruffle some feathers in 2013.
49. Jay Marmont wins the Terex Australian Supercross Championship 
This is the Marmont era we're living in. Sit back and enjoy it, people, because this guy is one of the greats.
50. Dan Milner wins 2012 Yamaha WR450F Australian Four Day Enduro
The KTM off-road juggernaut stumbled with injuries in 2012 and Dan Milner was there to claim one of the biggest scalps, the A4DE, on his Yamaha YZ250.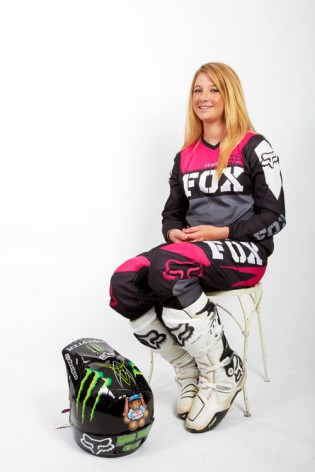 51. Meghan Rutledge wins a moto at Hangtown
Meg threw the dice and travelled to the States. She came back with a win in the WMX and plenty more to cheer about. An awesome effort by any measure.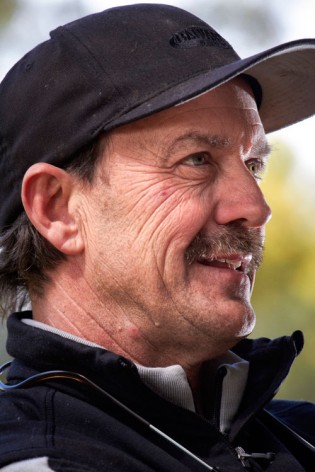 52. Geoff Ballard steps down as team principle
An off-road series with a GB team isn't something most of us can even fathom. He's always been there, always competed and so very often taken home titles. He'll still ride and still be at the races, but the Ballard's Yamaha team is no more.
Want more articles like this? Subscribe to Dirt Action Magazine.