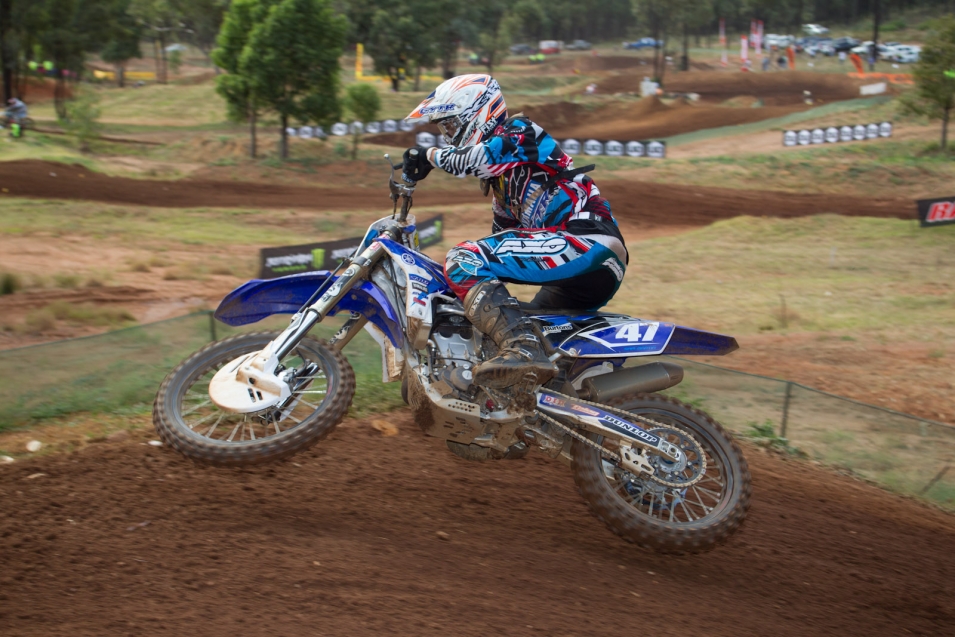 Another consistent days racing by GYTR Yamaha teamster, Sam Martin, has left him well placed after two rounds in the MXD class at the MX Nationals.
For Immediate Release: Tuesday, April 17, 2012.
Still gaining strength and fitness after his pre season shoulder injury, he competed well on the weekend on his way to 4-5-5 results and sixth place for the round.
The MXD class was tightly contested with the top six riders qualifying within a second of one another before that carried over into racing with again the top six finishing within nine points.
Martin showed great speed and barnstormed his way home in each of the three legs but was hampered by bad starts which left him mid pack in the opening laps.
"My starts were terrible today and it let down what was a pretty good day on the track. I felt strong out there and my speed was good but I can't afford to give the other guys a head start like I did today."
"We have two weeks until the next round and I will be practicing plenty of starts and being a little more aggressive in the opening laps," Martin said.
After a third in round one and a sixth in round two, Martin now sits in fourth place, just seven points out of second and 25 from the lead with a lot of motos to come.
For more information: www.mxnationals.com.au
To follow the GYTR Yamaha team on Facebook; www.facebook.com/GYTRYamaha
Round two Results – MXD
1. Dylan Leary 59 – KTM
2. Mitch Norris 58 – Kawasaki
3. Joel Milesevic 58 – KTM
4. Dylan Long 52 – KTM
5. Kale Makeham 51 – KTM
6. Sam Martin 50 (GYTR Yamaha)
7. Jay Wilson 41 – Suzuki
8. Kayne Lamont 36 – KTM
9. Dylan Wills 35 – Suzuki
10. Jarrad Davis 33 – Yamaha
Championship Standings – After Round two
1. Dylan Long 124 – KTM
2. Dylan Leary 106 – KTM
3. Mitch Norris 101 – Kawasaki
4. Sam Martin 99 – (GYTR Yamaha)
5. Kale Makeham 96 – KTM
6. Kayne Lamont 94 – KTM
7. Joel Milesevic 92 – KTM
8. Jay Wilson 89 – Suzuki
9. Dylan Wills 58 – Suzuki
10. Mitch Budd 54 – Suzuki