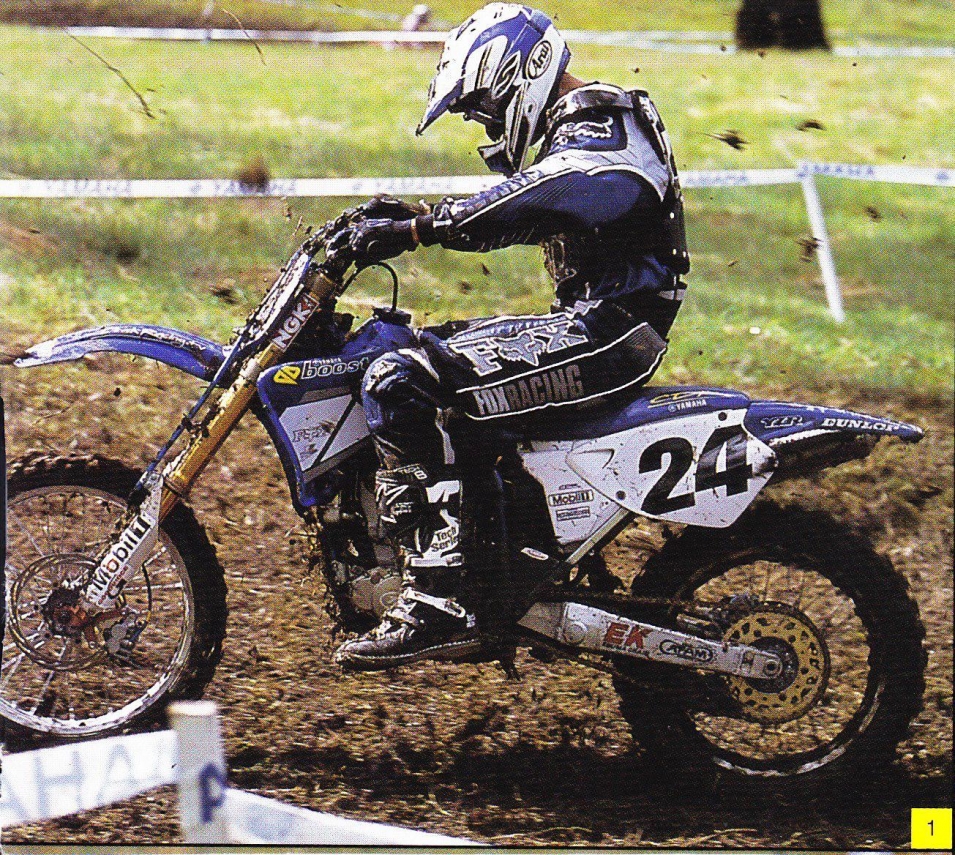 CDR Yamaha Memorable Moment
For Immediate Release: Tuesday, March 27, 2012.
As part of CDR Yamaha's 20th year celebrations, throughout the year the team will reflect on memorable moments in their successful history.
11 years ago and on the very same date and venue as the opening round of the MX Nationals in 2012, the CDR Yamaha team dominated the Conondale round of the MX Nationals in 2001 with a 1-1 performance by their riders in both classes contested.
Darryl King, not long back from the GP scene and still finding his feet on the Australian circuits, left the Conondale circuit a happy man taking the round win on his YZ426F in a day that set up his championship win in the Pro Open class.
Not to be outdone, the youngest member of the team at the time, Troy Carroll, was also on a comeback of sorts after a year- long FMX experiment in 2000. TC battled his way back to fitness and speed after being thrown a lifeline by the CDR Yamaha team and he went on to win the Conondale round in the 125cc class.
"I recall the round quite well as it was the opening round of the championship. With it being only a five round series it was important to start strongly and vital for our championship aspirations. That day both guys were able to get the job done and position themselves well for the run home," recalls team owner, Craig Dack.
"It became the real kickstart the team needed as we went on to win both championships that year in a great motocross season for Yamaha and the CDR Boost Mobile team as it was then."
"Looking back, it was also nearing the end of the two-stroke and the 125cc machine in national professional competition use. They were and are still are a great dirt bike to race," Dack finishes.