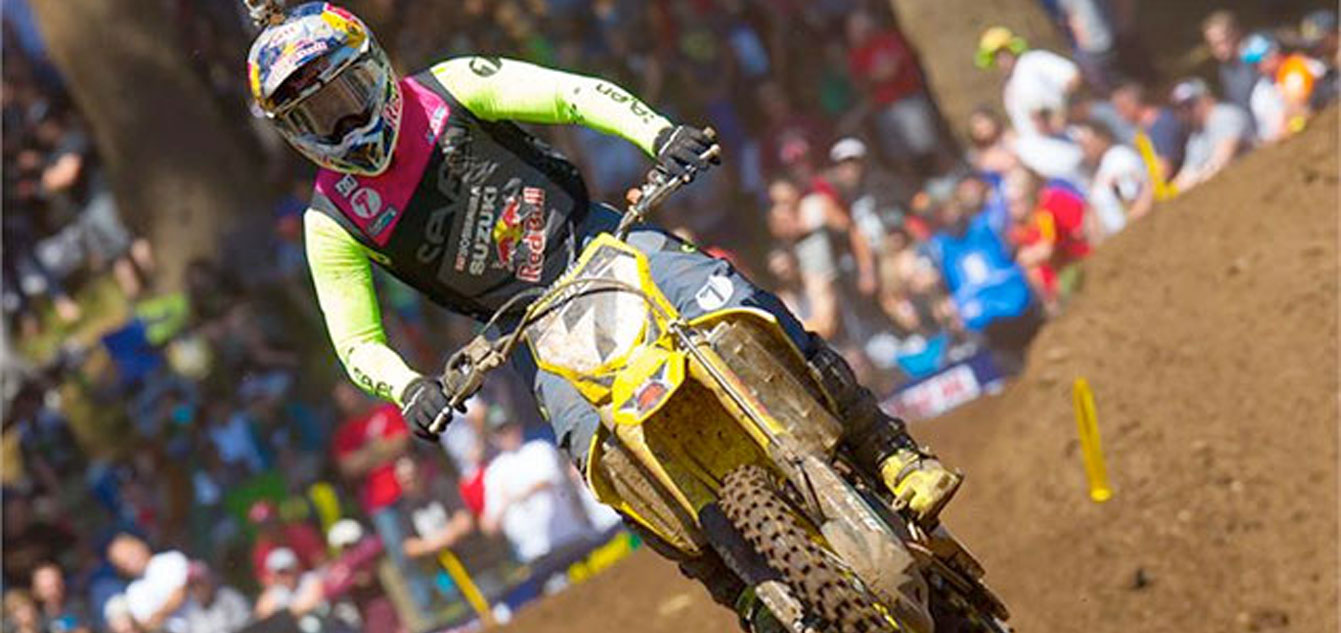 James Stewart was unable to keep up with the physical demands of premier class racing.
By Hayden Gregory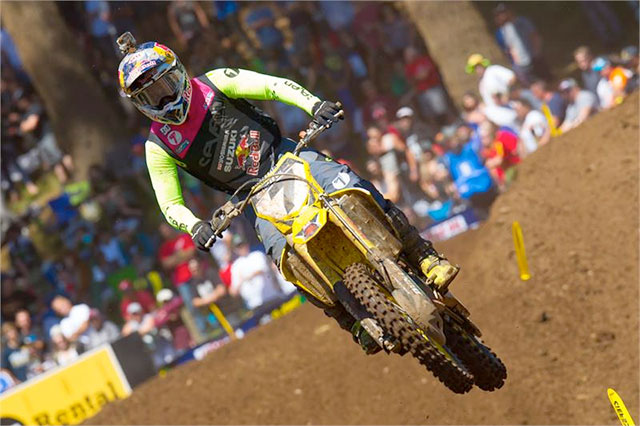 The Washougal National marked Stewart's second round back from injury and many positives can be taken from his start. The Yoshimura Suzuki rider qualified fifth fastest for the first moto before recording a ninth place finish.
The second moto proved more challenging for the former champion as he looked tired and unable to keep up with the physical demands of racing. Stewart pulled out of the race halfway through, recognising he still has a lot of work to do to compete with the top guys.
Yoshimura Suzuki Team Manager Mike Webb also identified Stewart's need for greater race fitness. "James is slowly getting himself back into race shape, but he's been out a long time and we still have a lot of work in front of us," said Webb.
"We saw a good bit of progress today with his qualifying speed and with him being able to battle in the top-10 in the first moto. James now has two weekends off to improve his fitness and we're looking forward to him trying to earn even better results at Unadilla."
The championship will now take a two week break before resuming at Unadilla on Saturday, August 13th.