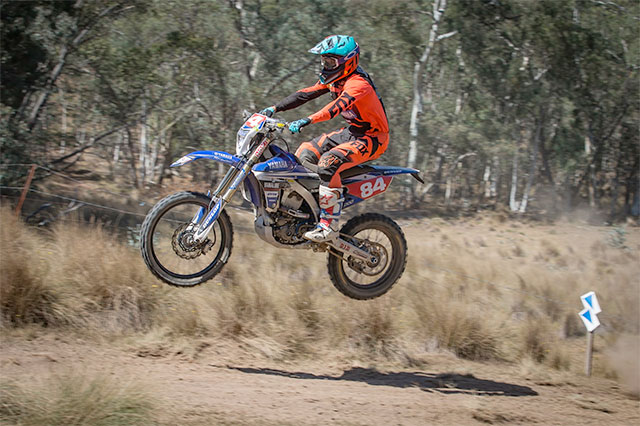 Chris Hollis and Tom McCormack are making an impact in the E2 class following four rounds of the Australian off Road Championships.
By Hayden Gregory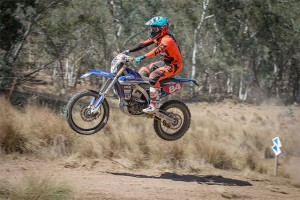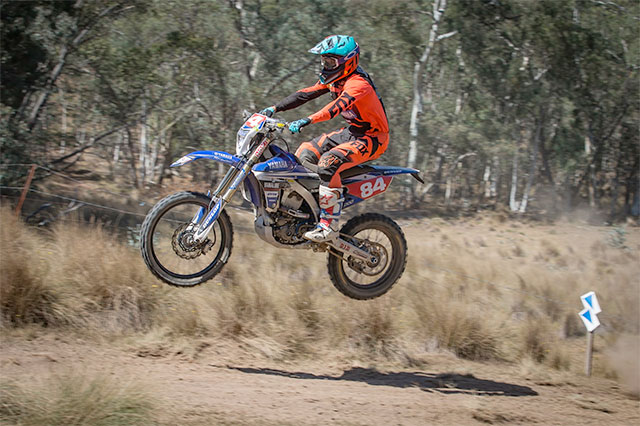 After mounting a strong start to the year the CDR Yamaha team were back on track again in Portland looking to make an impact in the E2 class. Chris Hollis set a frenzied pace on the Saturday showing his intention with a dominant class win and second outright on his WR450F.
Sunday proved a bit more difficult for Hollis, yet he was still able to record some solid results including fifth outright and second in class.
"Certainly an improvement for me from the opening weekend so that is a positive," Hollis explains. "I believe I should be contesting for round and championship wins so while the weekend was better, I still feel there is room for improvement.
"The turn around until the next round is pretty quick so hopefully I can take some confidence from this weekend and make some more gains in South Australia," he ends.
Teammate, Tom McCormack is still regaining his speed after a year off with injury. He is slowly starting to look more confident on the bike and will no doubt be looking to improve over the next few rounds. McCormack finished 11th overall on both days and currently sits in sixth place in the E2 division.
"Each time I race, I feel some improvements in my riding and my fitness. I would love to be back and competing for round wins but I understand it will take some time. I know that I'm working hard and I just need to stick to my guns and it will come," he ends.
Team Owner of CDR Yamaha, Craig Dack, is encouraged by the improvement but still admits his riders will need to build round by round.
"This weekend was better than the opening round and it was good to see Chris back up the front on Saturday. He is a high quality racer and we expect him to be challenging for outright and class honours. Tom is still building and we are looking for him to continue his improvement at the coming rounds," Dack ends.
Rounds five and six of the AORC will take place at Murray Bridge, South Australia on April 23rd and 24th.
Standings After Round Four
Outright
1st Daniel Sanders – 100
2nd Josh Green – 82
3rd Lachlan Stanford – 76
4th Chris Hollis – 69 (CDR Yamaha)
5th Tye Simmonds – 63
6th Beau Ralston – 61
7th Scott Keegan – 50
8th Glenn Kearney – 49
9TH Chris Davey – 43
10TH Jack Simpson – 40
12th Tom McCormack -38 (CDR Yamaha)
E2
1st Josh Green
2nd Chris Hollis (WR450F)
3rd Tye Simmonds
6th Tom McCormack (WR450F)