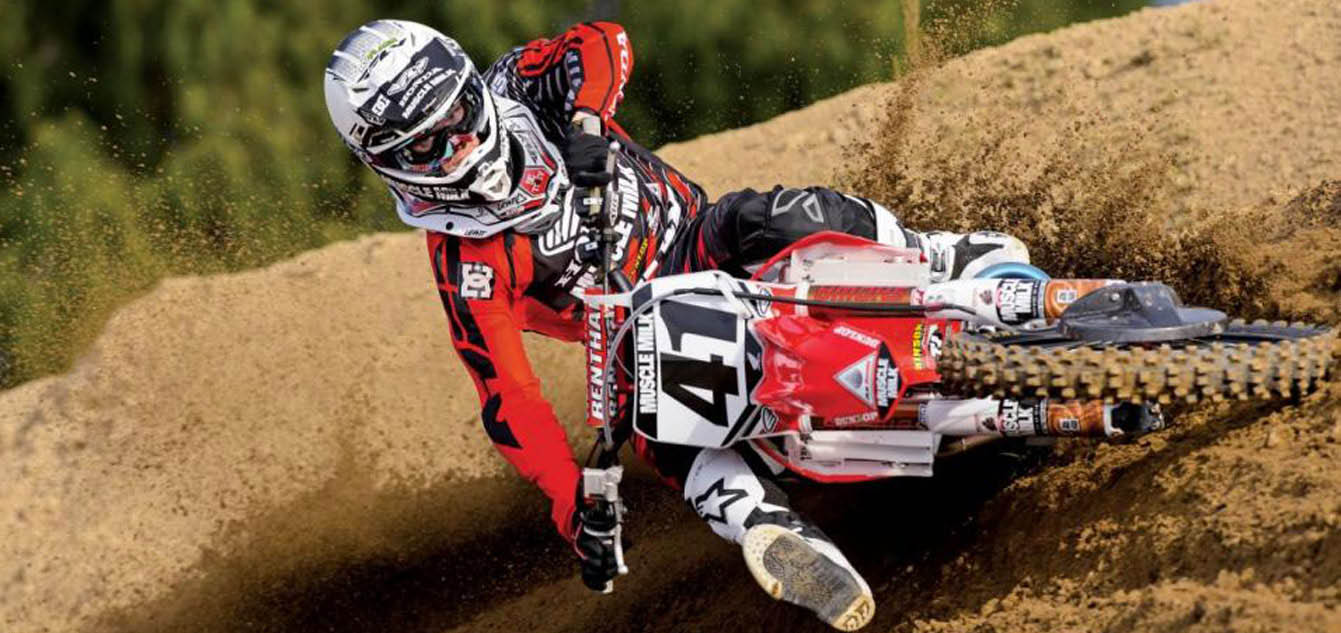 Trey Canard will line-up for the Honda HRC team following a four week lay-off.
By Hayden Gregory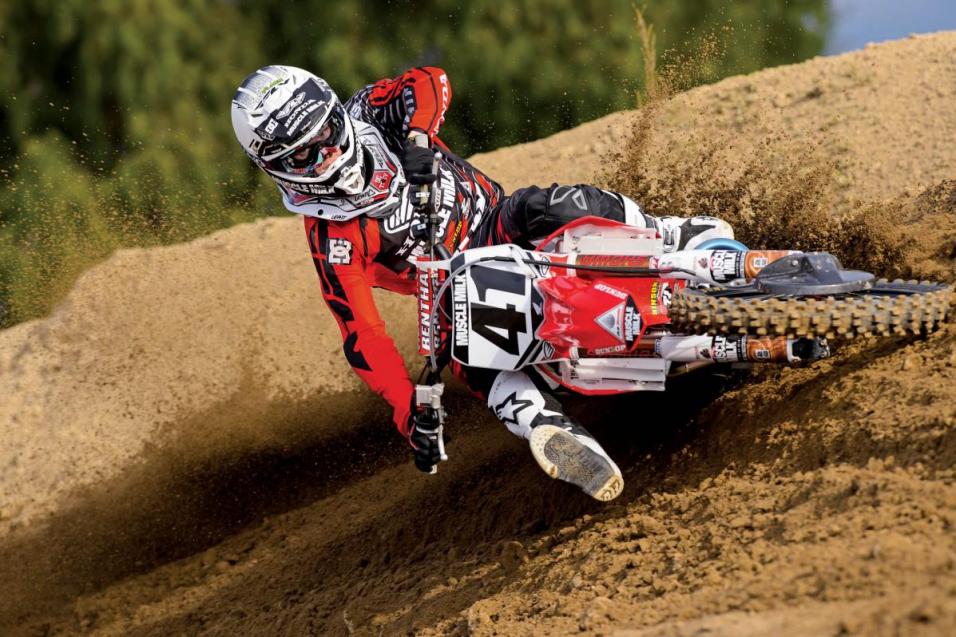 A training crash while preparing for the High Point National in June has kept Canard on the sidelines recently with a bulging disc in his neck. Subsequent numbness and weakness in the arm has prevented him from riding at 100% yet a return has been scheduled for this weekend in Millville.
"I'm excited to be returning to the starting gate this weekend," Canard said. "After my crash, I didn't have enough strength to hang onto the bike for a full moto, due to the numbness in my arm and hand, so I felt it was best not to risk it. I've been doing whatever I can since then to rehab it in order to get back to racing as soon as possible. Things have gone smoothly since I started riding again about a week and a half ago, so I'm eager to race with these guys."
Team Honda HRC are thrilled to have Canard back after missing the last two Nationals completely with Cole Seely also in the injury ward.
"We're looking forward to having Trey back at the races," said Team Honda HRC manager Dan Betley. "We've had a tough couple of weeks and even though Justin has shown a lot of speed, scoring four holeshots in a row and his best finish of the year, it will be great to have another rider out there. Trey is extremely determined, so I'm certain it won't take him long at all to return to form and start battling up front."
Canard will be determined to return to the winners circle and recapture some of the form he was showing prior to the injury where he was placed fourth in the 450 championship.