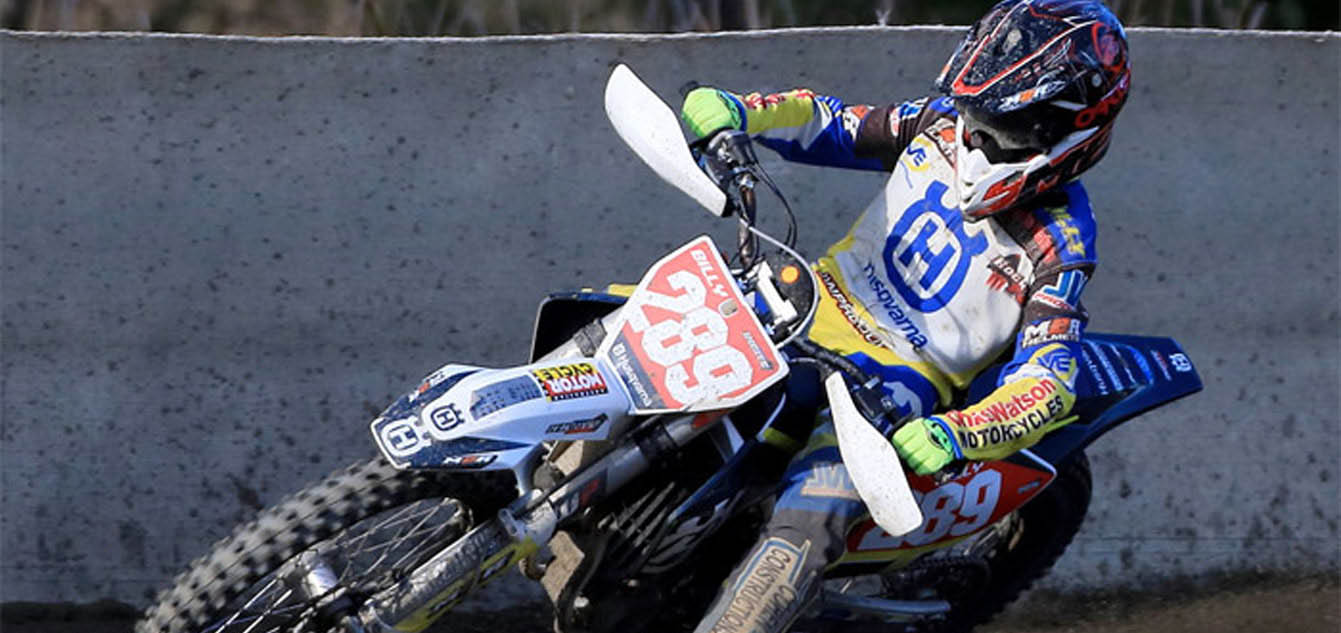 The Husqvarna supported youngster collected two NSW Dirt Track titles over the weekend.
By Hayden Gregory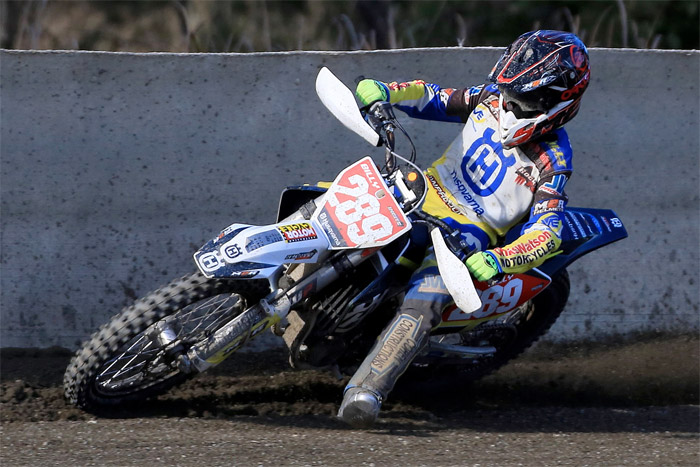 Van Eerde has long been regarded as one to watch and last weekend's state titles at Kurri Kurri Junior Motorcycle Club proved no different. The 14 year old won two of the three classes he competed in, taking his personal tally to six state titles and seven national championships.
Aboard his Husqvarna FC250, Van Eerde dominated the 250cc 13-16 years crown ahead of Mackenzie Childs and Kye Andrews before the trio repeated their efforts in the combined 125cc/250cc title.
Childs was the victor in the 125cc event, holding off a desperate Van Eerde in the closing stages.
"It takes a little bit to sink in; you don't really realise you're a state champion until you get home," Van Eerde said. "I was disappointed to get second in the 125, I was pretty close, and like North Brisbane I tried to pass him on the last corner. It was fun but.
"It was very technical, but I kind of like the technical stuff so that was okay. Most tracks have a dogleg right-hander that isn't that sharp, but on this one the right-hander is nearly a 180. It gets pretty slippery, so it's tricky to control the bike there. There were some really fun battles between Mack Childs and Ky Andrews and all that, and in one race I came from last to first, which was fun.

"The bikes were really good this weekend. We put a few different front tyres on the 250 and 125, and the bikes just handled really well through the slick conditions. The 125 is pretty good, the 250 is still stock! Just with the FMF pipe, and it can still pull holeshots, so that's pretty good."
Husqvarna Dirt Track Team Manager Paul Caslick was quick to commend Van Eerde both as a kid and as a rider.
"If you have a look at the footage and how dominant he was in winning the championships that he's won, the kid being so humble I don't think that he realises the significance of his win, particularly with the talent of the kids he was riding against. He didn't just win, he absolutely dominated, Caslick explained.
"That's impressive, Kurri is a difficult track to ride, and it did get a little bit bumpy. Some of the kids there I rate highly; Isaac Hawes, McKenzie Childs, young Callan Davies from Queensland as well, and the kid just dominated. Particularly on a technical track like Kurri that I think lends itself to stronger riders that are taller. That kid is all talent. It's so pleasing to watch him do his stuff."