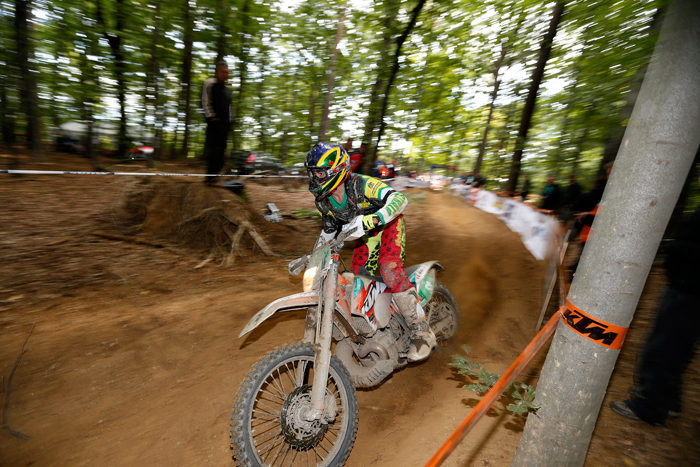 Halfway through the 2015 FIM International Six Days Enduro, Team Australia remains atop all three trophy competitions                                                                                                                                                                  
By Hayden Gregory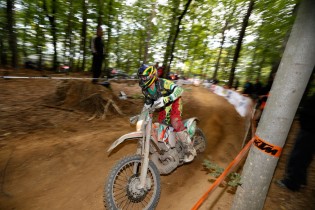 As riders began day three heading in the opposite direction, no one could predict the drama that was about to unfold.
A total of eight World Trophy team competitors (Marc Bourgeois, Anthiony Boissiere, Jeremy Joly – France, Taylor Robert – USA, Lorenzo Santolino, Cristobal Guerrero – Spain, David Knight – Great Britain and Manuel Monni – Italy) were excluded from the competition after missing an intermediate course check-point.
All eight riders have submitted official protests and will continue to ride in the event until the matter is resolved. David Knight of Great Britain took to Facebook to share his shock and dismay.
"That's my ISDE done, probably my last one I'll ever do, disqualified along with 7 other trophy team riders for going the wrong way on a check." Knight posted.
"Very bad marking and too dangerous to go back as fast narrow trail and could have been a head on crash if we did, it was a longer way around and off no benefit to us. 
"FIM are trying to kill the sport in my opinion, common sense never prevails and feel gutted for British, French and USA teams. Thanks to everyone that has helped and made it possible and sorry for mistake!"
The exclusions have dramatically shaken up results and standings with Italy now second, 12 minutes behind the Aussies in the World Trophy Competition.
Josh Green continued to impress in the E1 class finishing in third place. The Yamaha rider now individually sits in second place overall behind Great Britain's Jaime McCanney.
The E2 class sees Aussies Daniel Milner in second place overall and Matthew Phillips in fourth. The strong showing continues for Australia with Tye Simmonds seventh overall, Beau Ralston moving inside the top ten, Glenn Kearney 20th and Broc Grabham in 30th.
The Aussie Junior World Trophy team followed in suit of their seniors increasing their overall lead to eight minutes. Daniel Sanders was once again the rider to beat in the E3 class leading the pack ahead of Portugal's Luis Correia in second and Aussie compatriot Lachlan Stanford in third. Tom Mason had another strong race moving his KTM into 16th position.
For the third straight day Tayla Jones dominated the Women's trophy class for Australia. Jones finished two minutes ahead of team mates Gardiner and Wilson to ensure another all Australian podium. The girls have extended their lead to a whopping 27 minutes over second placed France.
Day four will see the riders tackle a new course, which will be used for days four and five.
World Trophy Progressive Results After Day 2:
1. AUSTRALIA – 7:33:52.64
2. USA +8.24
3. FRANCE +2:11.30
4. SPAIN +6:12.22
5. ITALY +7:05.3
Junior Trophy Progressive Results After Day 2:
1. AUSTRALIA – 4:38:04.84
2. SWEDEN +6:04.54
3. FRANCE +9:49.21
4. USA +10:15.05
5. ITALY +10:51.84
Women's Trophy Progressive Results After Day 2:
1. AUSTRALIA – 3:26:46.43
2. FRANCE +15:19.61
3. SWEDEN +26:52.23
4. FINLAND +26:58.82
5. USA +33:39.45