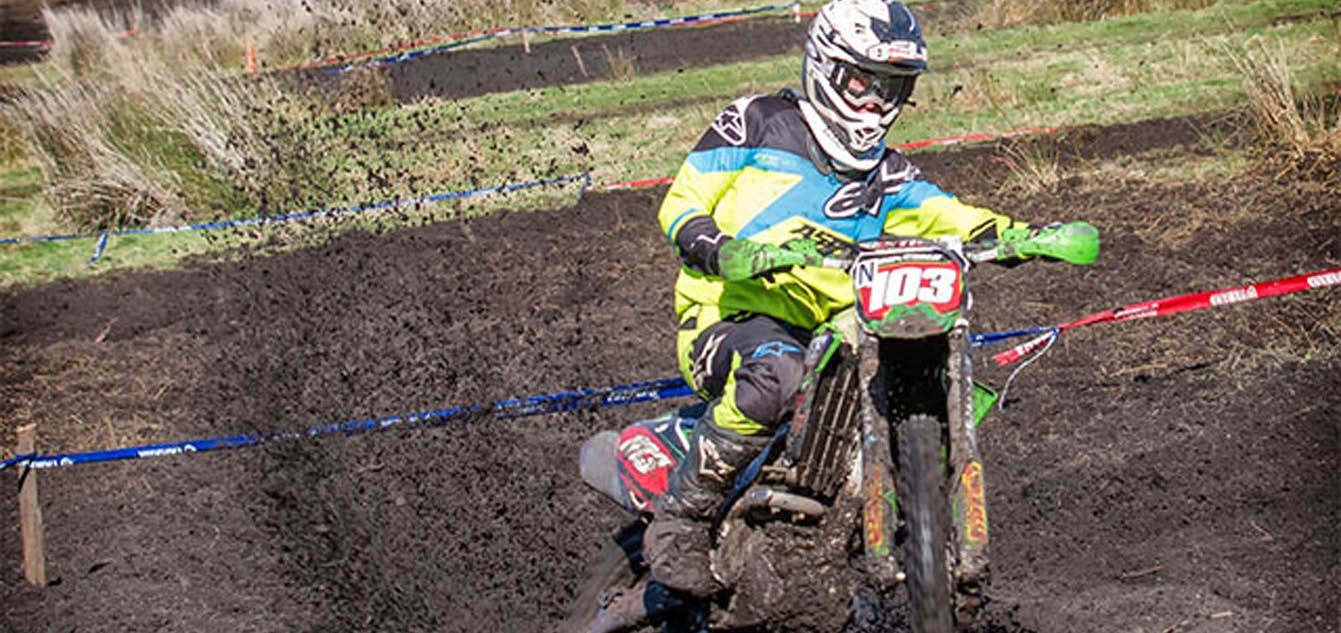 It was a successful weekend for young Josh Brierley at Round 8 of the Yamaha Australian Off-Road Championship this weekend, walking away with another overall win to his name.
Press Release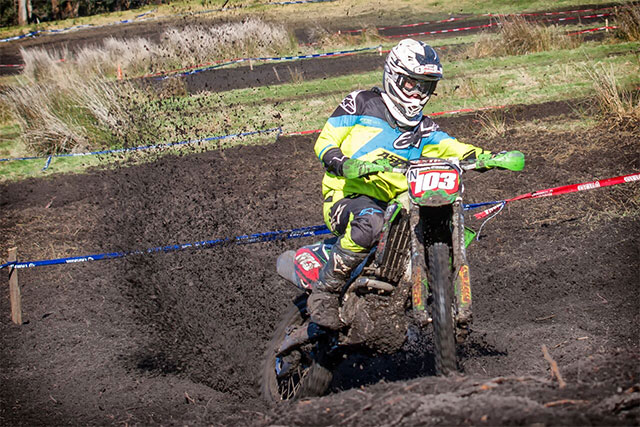 Getting back to a Sprint layout for the juniors today after a grueling Cross Country yesterday, AORC competitors were faced with giant ruts and pools of water across their four sprints throughout the day.
J4:
The muddy, rutted conditions didn't stop Will Price however as he sped to a radical finish for the Champ J4 class almost two minutes ahead of second placed Tom Mitten with a time of 42:41.883.
Although the Mitten brothers both gave their all today it seems they couldn't quite reach the pace of the J4 front runner Price, Tom finishing with a time of 44:02.231 while Zak (45:14.234) finished the day in third position.
J3:
Josh Brierley (41:23.670) secured his place on top today to make this weekend a clean sweep for the young New South Wales rider.
Carrying his pace from yesterday Brierley overcome the tough condition out there today to walk away with another first place trophy and all important championship points to go towards the end of the year.
It was brother Mitch Brierley (42:59.987) who finished just behind in second, however not without a fight, while Corey Hammond secured third with a concluding time of 44:10.002.
J2:
Tyran Tomich won on home turf today as the young Victorian set a time of 43:54.270 to steal first place from his gunning competitors.
It was Sam Noonan (46:19.479) who managed the ruts and wet to secure his place in second while Greg Pye took third in the J2 class today with a total wrap up time of 46:22.735, just off the pace of second placed Noonan.
Josh Brierley shared in his relief of getting back on the bike after missing the first four rounds due to a wrist injury, placing himself in front for both days.
"I am feeling pretty good. The weekend went great and it was really good to get back on the top step of the podium after a long break," he said.
"It turned out to be an awesome weekend, we came away with the win both days which is really good.
"I missed out on the first four rounds because I broke my wrist so to get more round wins and time on the bike is great, and I am having fun," Brierley concluded.
For the Junior AORC classes it is straight in to preparations for Rounds 9 & 10 of the Yamaha Australian Off-Road Championships at Monkerai, NSW in only a few short weeks, August 13-14.
Overall results for J4, J3 and J2:
Josh Brierley 41:23.670 (J3)
Will Price 42:41.883 (J4)
Mitch Brierley 42:59.987 (J3)
Tyran Tomich 43:54.270 (J2)
Tom Mitten 44:02.231 (J4)
Corey Hammond 44:10.002 (J3)
Jye Bennett 44:36.763 (J3)
Zak Mitten 45:14.234 (J4)
Zane Temperley 45:23.297 (J4)
Harrison Tetley 45:40.957 (J4)