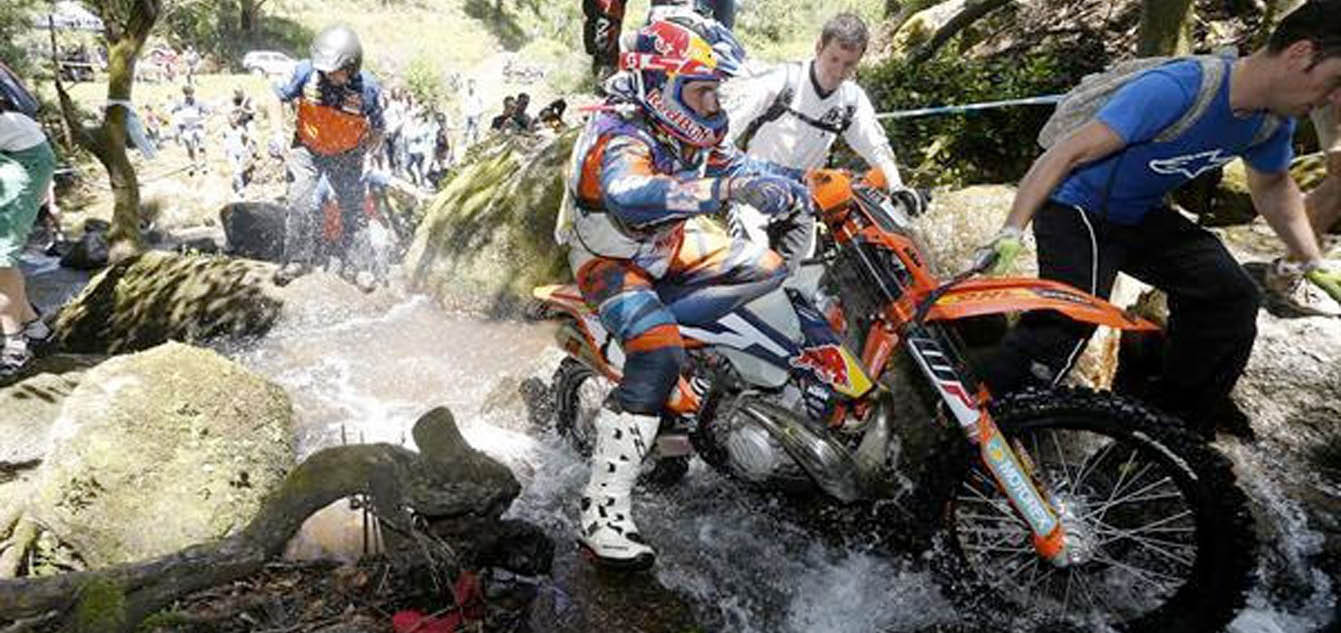 The KTM rider won the Portuguese Hard Enduro for the third time.
By Hayden Gregory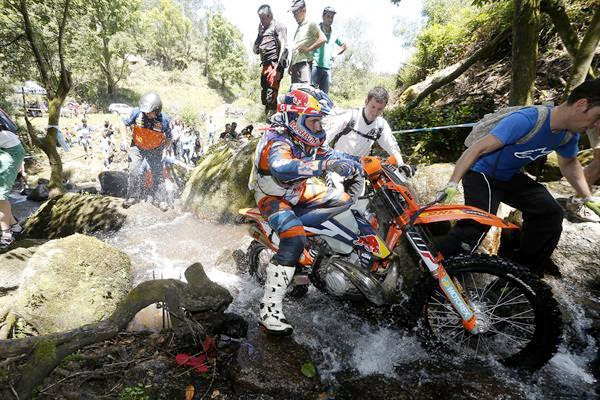 The first of three days saw riders attempt the City Scramble Prologue in Porto on Friday night. Gomez secured a solid early win before bring pushed back to second on day two's time trial after some Mario Roman brilliance.
Gomez would look to regain the lead during Saturday's Night Race before organisers were forced to scrap the results after outside interference caused a number of riders to get lost.
The last day presented a feature race in which Gomez stood up to reclaim lost time on Roman, securing his third XL Lagares title in the process.
"It's fantastic to win here at Extreme XL Lagares and claim a hat trick of victories – it's an incredible feeling." Gomez said. "I really enjoy this race. It's quite a special one for me as it's where I won my first major Hard Enduro. 
"I wanted to start strongly and pushed hard to set a fast pace in the Friday prologue. I won the Time Trial and then both the Pro and SuperFinal, which was great. I rode well during the Saturday Time Trial and despite a few mistakes finished as runner-up, losing only 12 seconds to Mario (Roman).
"The Night Race was bad, I got lost along with many other riders due to some problems with the marking, which was out of the organizers control. They decided to cancel that part of that race, which meant I still had a chance of victory. I knew Mario would be strong from the start of the main race so I settled in behind him. 
"Midway around lap one I got in front and then upped my pace to build a gap. My riding was good and I felt comfortable. I controlled the pace and led for the rest of the race to claim the win. A big thanks to KTM and my mechanic for their support."
South African rider Wade Young finished in third place despite it being his first attempt at the Portuguese event.
Results Extreme XL Lagares 2016
1. Alfredo Gomez (ESP), KTM, 4:46:39 h
2. Mario Roman (ESP), Husqvarna, +1:28 min
3. Wade Young (RSA), Sherco, +27:13
4. Philipp Scholz (GER), KTM, +1:04.40 h
5. Sergi Leon (ESP), Beta, +2:35.45