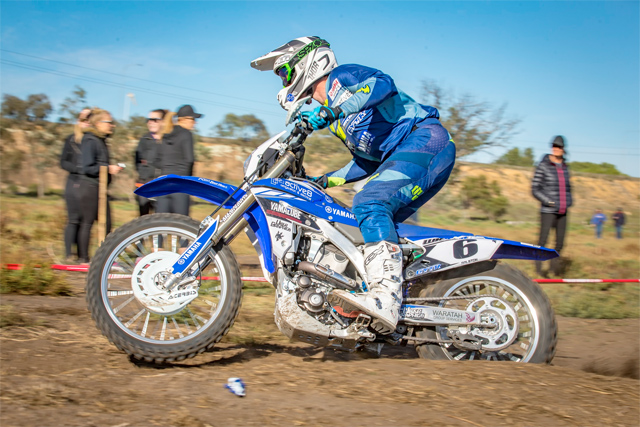 The Yamaha team had a difficult weekend at rounds five and six of the Australian off road championships.
By Hayden Gregory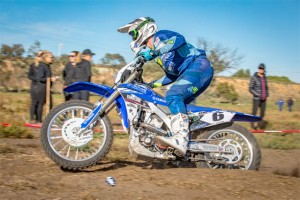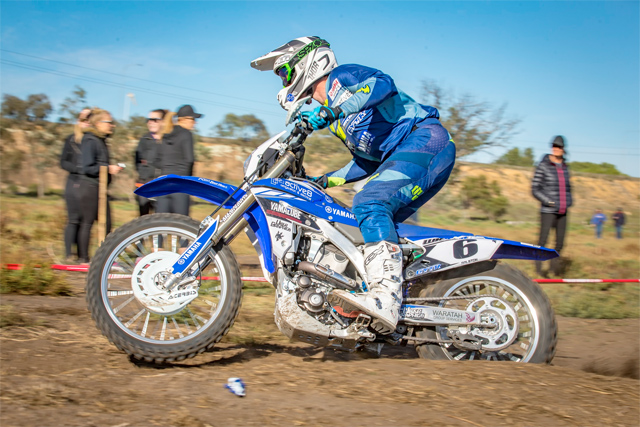 In a weekend of mixed results the Active8 Yamalube Yamaha team have fought through to remain well placed as the championship hits the halfway point. A number of crashes, injuries and bad luck struck the team, yet the riders remained persistent and gave their best.
Josh Green was a front runner over the opening four rounds yet entered Murray Bridge well off the pace due to a lingering injury. Unfortunately Green had to ride conservatively, managing his injury rather than pushing it any further.
In a strong effort he achieved third in the E2 class and eighth overall for the Saturday before falling to 12th outright and fifth in class on Sunday.
"Not much to brag about this weekend," Green laments. "At the moment I have to get through each weekend which I managed at South Australia. The positives are that I'm still pretty close in the points, only 14 from second place so hopefully with the two month break we have now I can get back to where I need to be and contend for round wins," he said.
Beau Ralston steered his WR480F to fourth outright on Saturday with a great ride, claiming second in the E3 class along the way.  Unfortunately his form could not stretch to day two with a number of crashes bringing him undone. Ralston would only manage seventh outright and third in E3 in a disappointing effort compared to the day before.
"Saturday was good and about where I believe I should be. I felt good in all the tests and just had a good flow going right from the start. Sunday wasn't as good as I crashed in the first couple of tests and it just unsettled me a bit. I need to forget about what's happened and just concentrate on what's in front of me so hopefully I can put that into play next time something similar happens.
"Otherwise, all healthy and still plenty of rounds to go so I will keep working hard and try to claw back a few points in the coming rounds," Ralston said.
In the E1 class Tayla Jones was also the victim of a number of crashes for the Active8 Yamaha team. Jones is arguably still getting used to competing against the men and finished the weekend 11th and 12th in class over both days.
"I think on Saturday I was just trying too hard," she said. "I was over riding and then when I made a mistake, I got up and tried even harder causing another crash. I just need to stay calm and minimize the loss, not go silly and crash again.
"Sunday and I just crashed too much but with the big break in the AORC I plan to work even harder and have a few things planned which should hopefully improve my riding and open some doors in the future so its full steam ahead for me. Thank you to the team for the work they put in over the weekend and I look forward to giving them some better results at the next round."
The AORC continues on July 23/24 at Hedley in Victoria for rounds six and seven of the championship.