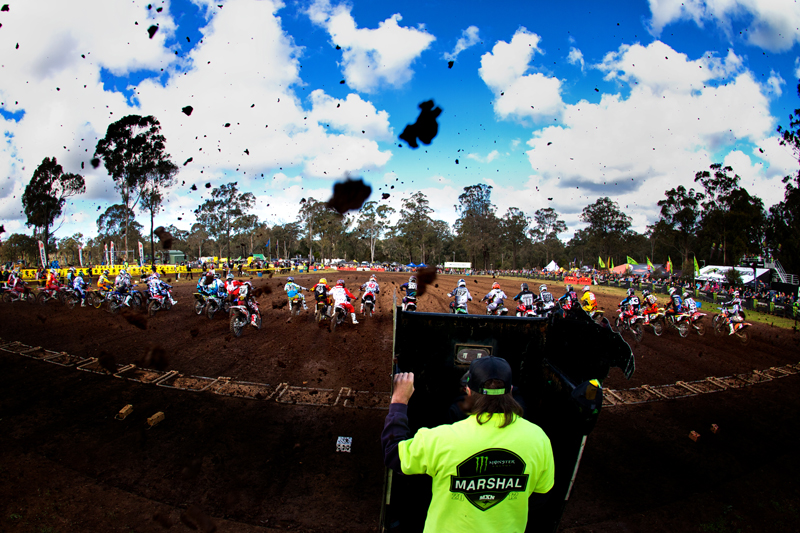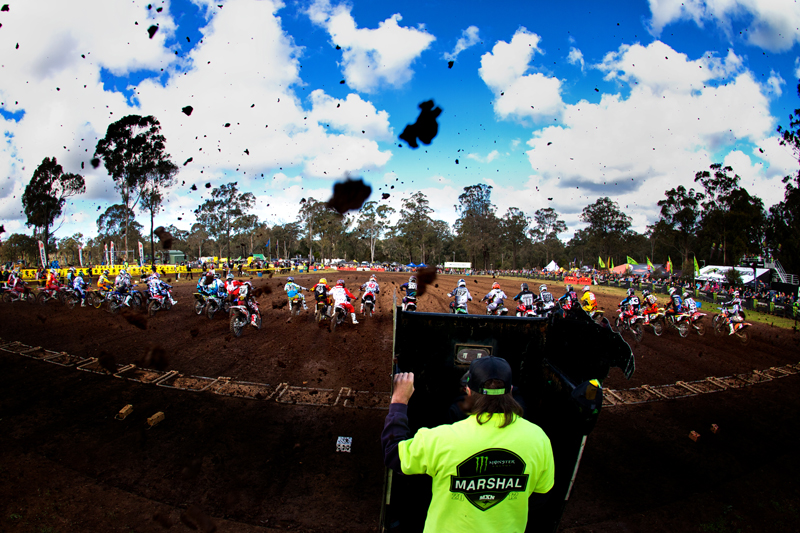 THE SOUND OF A PACKED STARTLINE
It's the point when the five-second board appears that the sheer guttural roar of a line of four-strokes vibrates the ground and punches through your chest.
THE GREAT TRACKS
The sweeping hills of Conondale, the rutted corners of Appin and ever-changing surface of Coolum are just three examples of why Australia has some of the best tracks in the world.
TOUGHEST TEST OF BIKES
The mid-day heat, the long straights, huge jumps and sand sections all conspire to find a machine's weakness and exploit it till it breaks.
THE PHYSICAL TEST
For all of the reasons that are obvious from the moment the gate drops, motocross is one of the most physically brutal sports on the planet. To win is to put in the work; there is no other way.
THE MENTAL TEST
Motocross can be a grand game of strategy, played at high speeds and at high risk. The great riders think their way around a track, through each moto and through each season.
THE TRAVEL
Motocross tracks aren't built in the middle of town. These days, many of them aren't even built anywhere near a town. You have to travel and through travel you get to see this awesome country we live in.
THE DIFFERENT CLASSES
Three major classes and a huge host of support classes will make the 2013 season one of the busiest in memory. WEM will have its hands full.
THE PIT AMBIENCE
The pits at the Monster Energy Motocross Nationals is a huge, welcoming display of colour and an indication the sport is doing alright. The effort the teams and privateers go through is enormous and is sure to create a good and lasting memory with any spectator that takes the walk through.
YOU CAN'T BEAT EVENT HISTORY
The number of classic races that have gone down at places like Broadford, Coolum, Appin and Murray Bridge is almost unfathomable. Chad Reed breaking his leg at Hervey Bay, Reed versus Reardon at Raymond Terrace, Marmont's close points wins at Coolum, or the great Aussie charge at the Broadford GP. The list goes on and history keeps being written, with the last five years throwing up some of the best racing ever seen.
Want more articles like this? Subscribe to Dirt Action Magazine.