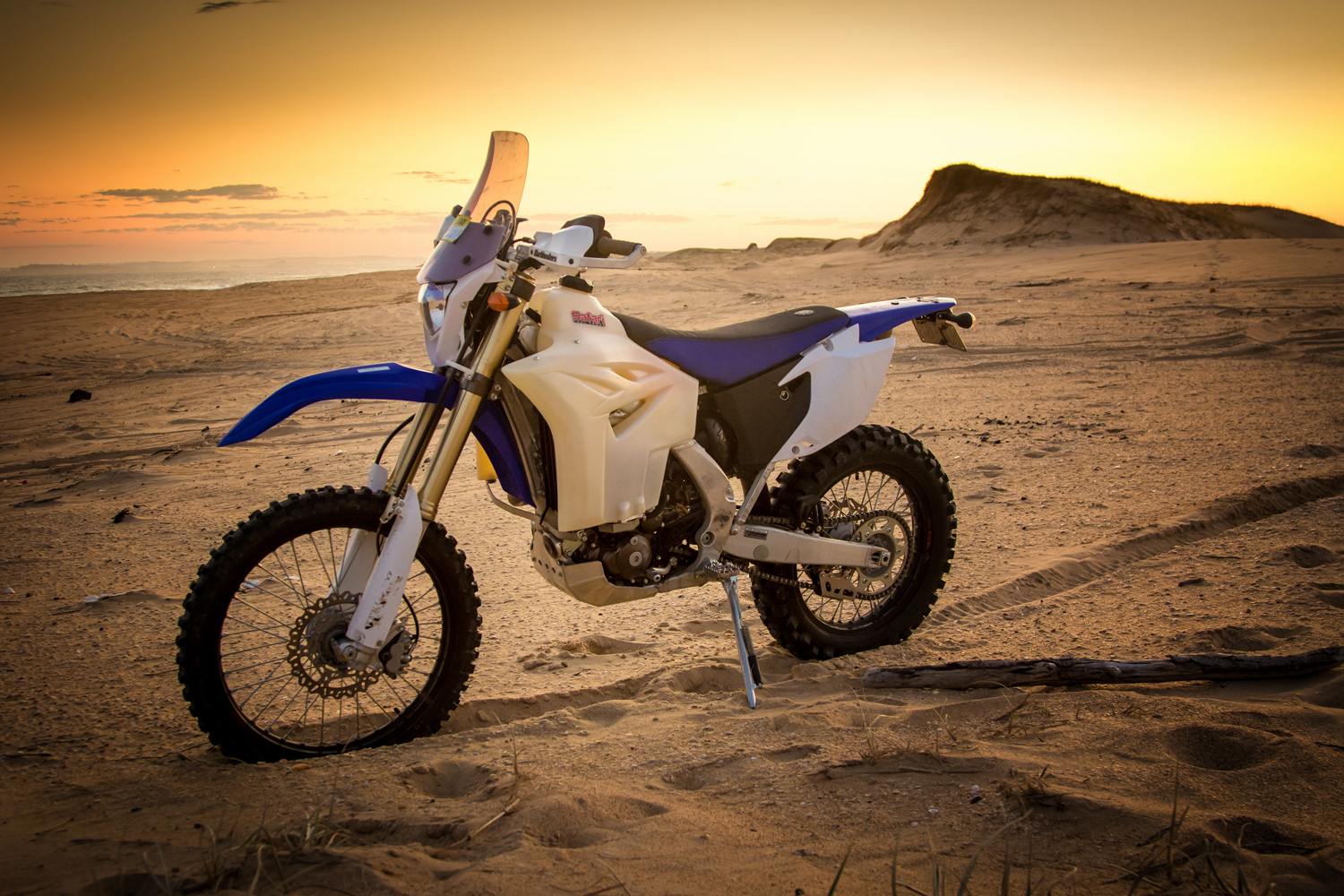 Dirt Action's first impressions on Yamaha's Frankenstein monster, the progessive WR-F range's enduro/adventure chameleon addition
Story and photos by Damien Ashenhurst
Yamaha Australia is a pretty progressive bunch. If it weren't for them the WR-F range would be a thing of the past but they fought for its survival and took the reins on the redesign and today they have two solid sales winners on their hands and we have two solid performers in the bush.
Yamaha also isn't afraid to mess with the formula a little and that's what we have here in the form of the WR450F Adventure. We picked this up just two days ago and have already logged a heap of hours on it and we thought we'd give you a short download of our thoughts before we get to work for the proper test feature in DIRT ACTION magazine.
Firstly, it all kind of makes sense. When you see it the bike actually looks like it's supposed to exist and not some sort of Frankenstein monster – this is largely due to the brilliant fit of the Safari tank. The stock WR450F tank holds 7.2 litres of go-juice but this big unit more than doubles that to 15.5 litres by, in part, cleverly replacing the radiator shrouds with more tank. It's impressive that the Safari tank isn't obtrusive and doesn't ruin the ergos but still effectively doubles your range.
Also fitted are a set of Barkbuster handlebars and of course handguards from the same company, a set of Pivot Pegz, a windscreen by Screen for Bikes, a GYTR bashplate, a Seat Concepts seat and a set of Dunlop D952F tyres. It's a pretty simple formula.
So the first thing any adventure aficionado will question is the point to a 450cc adventure bike. First of all, if you don't ride offroad then stop reading now – this bike isn't for you. It's not a long distance highway bike and it's not built to cruise fire roads. This is essentially an enduro bike with a really long range and it handled a day on Stockton Beach well and then aced it in the mountains the next. The trails were much the same as I ride on any other enduro bike – with some exceptions – and while the pace was more sedate the WR-F Adv was open to exploring pretty much anywhere all day without needing a fuel top-up.
In the things that I would change category, so far I've only identified the gearing which is too low with the 47 tooth rear sprocket. I'd like to have some more room up top on the road sections and given there's no cush drive hub it helps eliminate choppy gear changes off the line at lights etc that may eventually damage the hub.
We're going to put a heap more miles on the WR-F and will put our thoughts in total in DIRT ACTION so keep an eye out. So far we're impressed and with talk of a new WR450F on its way this might be a smart way to keep the old model for long distance rides while you wheel the new one in next to it for the straight trail rides.