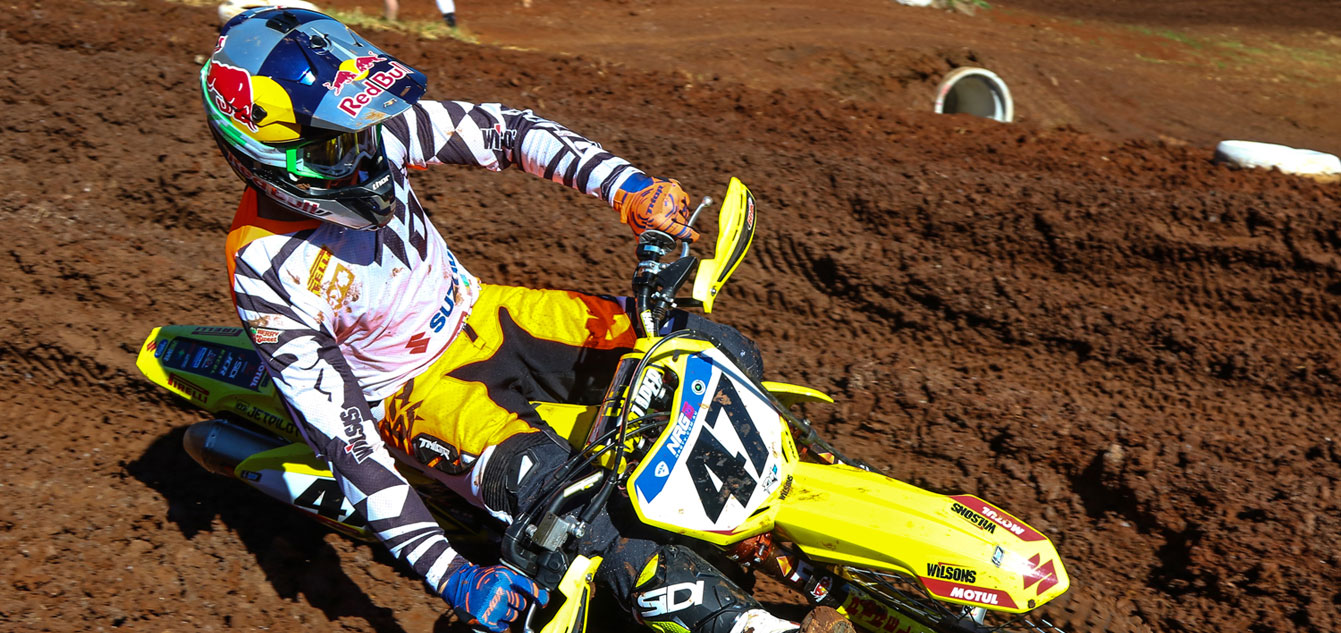 The Wilson Coolair Motul Factory Suzuki duo are prepared to leave it all out on the track at this weekend's motocross finale.
By Hayden Gregory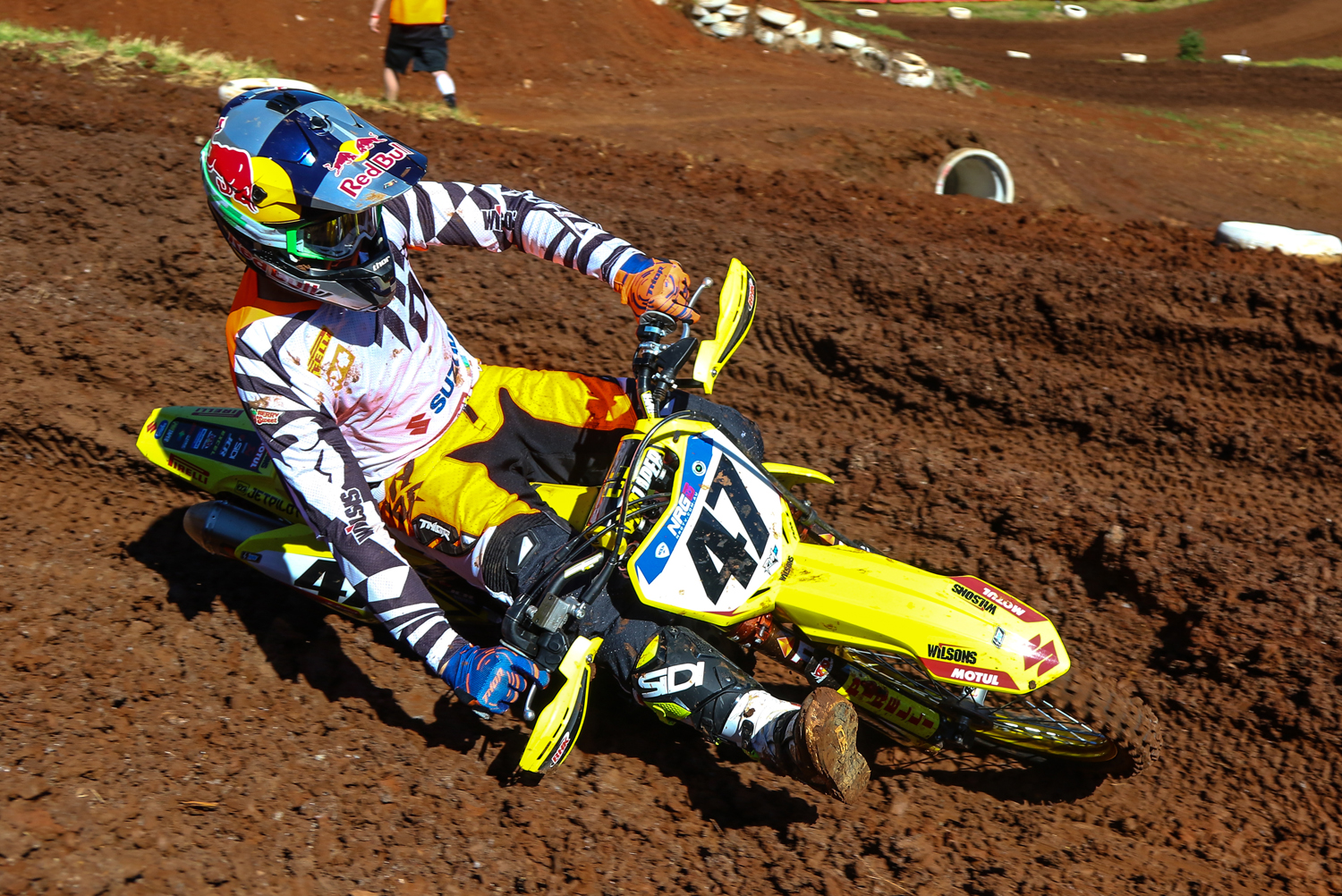 Todd Waters currently sits third in the Thor MX1 Championship and is determined to finish the season on a high with a championship podium.
"We've put the last round behind us, and we're heading to Coolum to really have some fun this weekend," Waters said.
"The championship is down to the wire between Dean (Ferris) and Kirk (Gibbs) and I'm just going to go out there and race my own race. This weekend is going to be fun to watch for the spectators that's for sure.
"The pressure is sort of off me – we just have one round left of racing and honestly I don't want motocross to end, so fingers crossed we can finish off the season with a good result."
Luke Wilson is aiming for a career high result in Coolum which would no doubt secure him a top ten finish in the MX1 title race.
"I'm really looking forward to this weekend, I am determined to finish the motocross on a good note," Wilson shared.
"I've had a good year, and I've had a few top ten showings but it's still not exactly where I want to be.
"Top ten has always been my goal, but I really want to put my head down and finish with an even better result at Coolum this weekend."
The 2016 Motul MX Nationals will come to a thrilling end this weekend in Coolum with all three class titles still up for grabs.