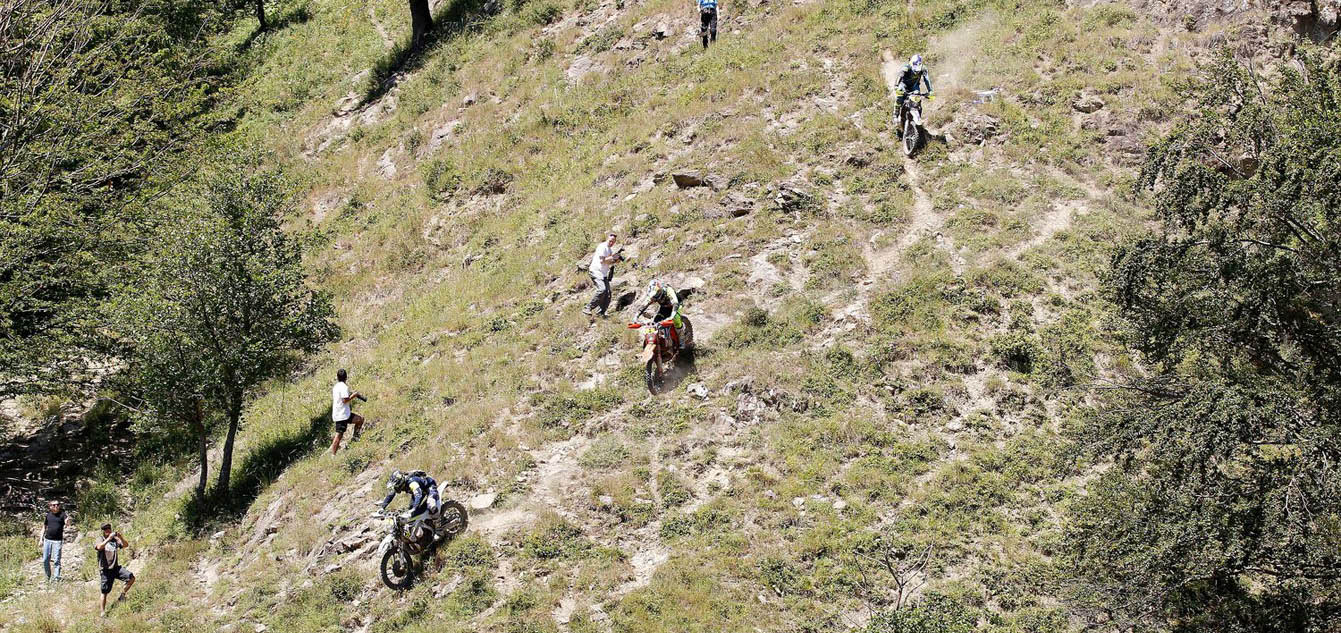 The Sherco rider claims stage one honours.
By Hayden Gregory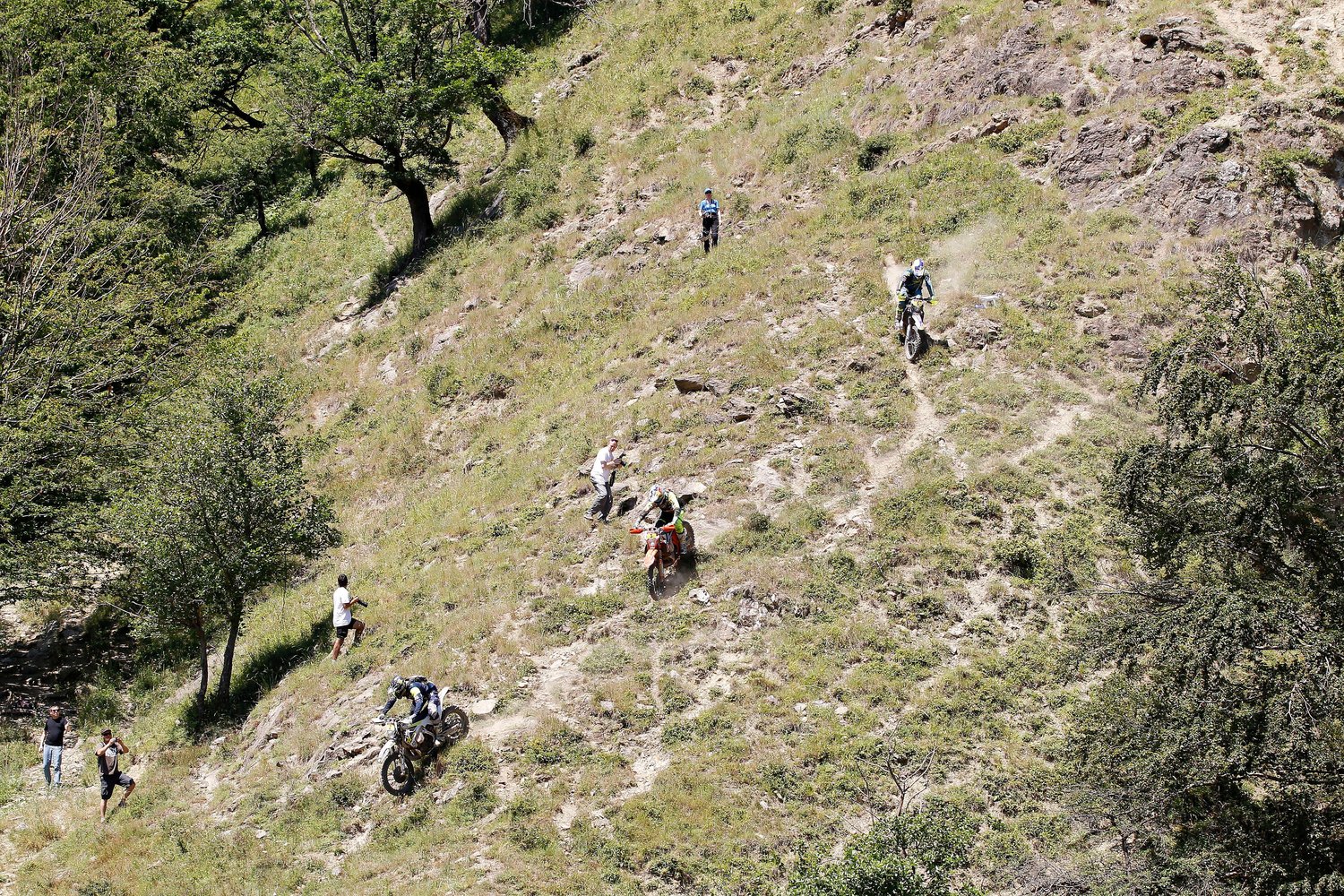 The 2016 Red Bull Romaniacs set off for an eight hour ride on the opening day and it was not without its fair share of headlines.
Defending champion Jonny Walker suffered a nasty crash in the opening stages ending his hopes of back to back titles. The Englishman clipped a tree stump and re-damaged the same leg which he broke at the second last round of the FIM SuperEnduro World Championship.
"I'm gutted my race has ended like this," Walker said. "It all happened pretty quickly and I was just a passenger during the crash. I tried to race on but I knew my leg was injured again so I limped my way to the service point. It was a tough decision to stop but one I had to make.
"An X-ray shows that it's not fully broken but the break line has been "disturbed". All I know right now is that it bloody hurts. I'm flying back home tonight, Wednesday, and will be knocking on my doctor's door first thing tomorrow morning."
With Walker out of contention, Wade Young stepped up to take stage honours, coming back from an eighth place start to outclass Graham Jarvis and Alfredo Gomez. The win marks Young's first at the Red Bull Romaniacs.
"It's huge for me to get a first stage win like this," Young said. "It was a long hard day, maybe not the most technical, but the sections just kept coming at us.
"Starting eighth I knew I needed to attack from the beginning. I got into a good flow and caught right up to Graham. Alfredo was with us too, and even though he pulled a little towards the end, I knew I'd done enough to get the win."
Following eight hours of racing, Gomez trailed in second place by only 55 seconds.
"I'm pleased with how I rode," said Gomez. "With my prologue win I was able to start third today and that gave me something to chase. I knew I made good time when I caught Graham, but Wade caught us all so he had the advantage.
"I tried to make a run for it at the end but after almost eight hours racing, there wasn't much energy left in me to give. But I think I still have the overall lead in the race so things are going great."
South Africa's Travis Teasdale rode a sensational opening day to claim third, locking in a South Africa 1-3 result. Graham Jarvis and Mario Roman rounded out the top five.