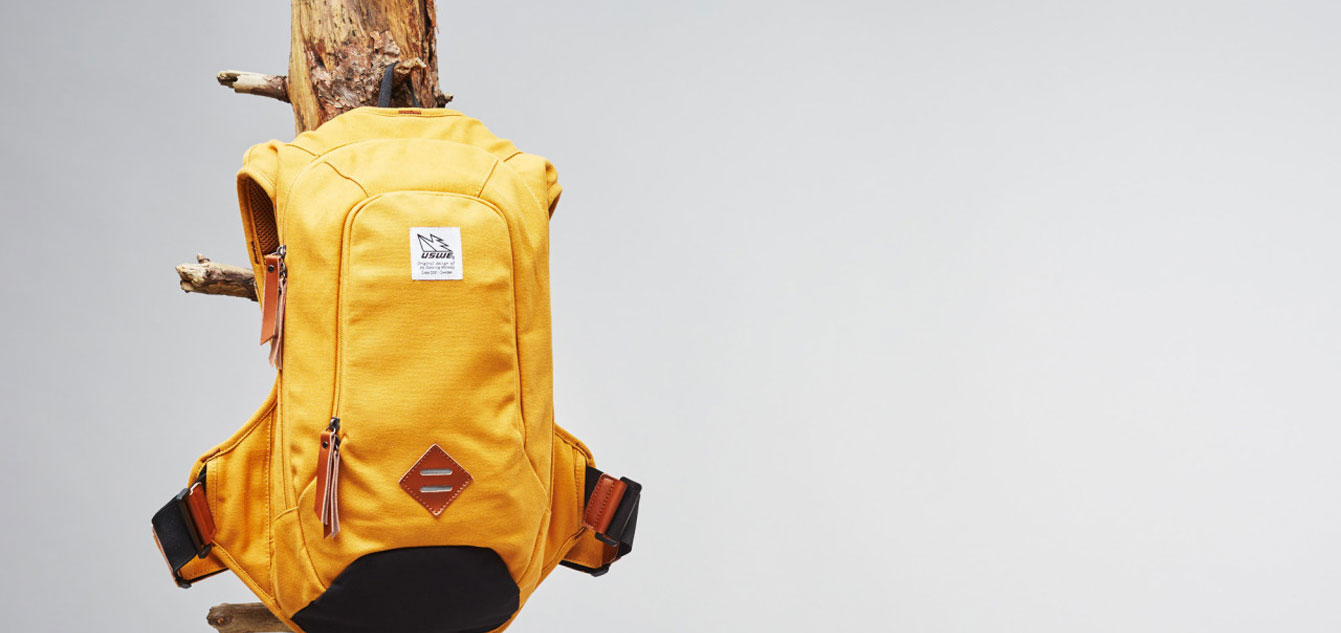 USWE was awarded two Design & Innovation Awards, placing them among the world's best bike products. Read the verdicts below: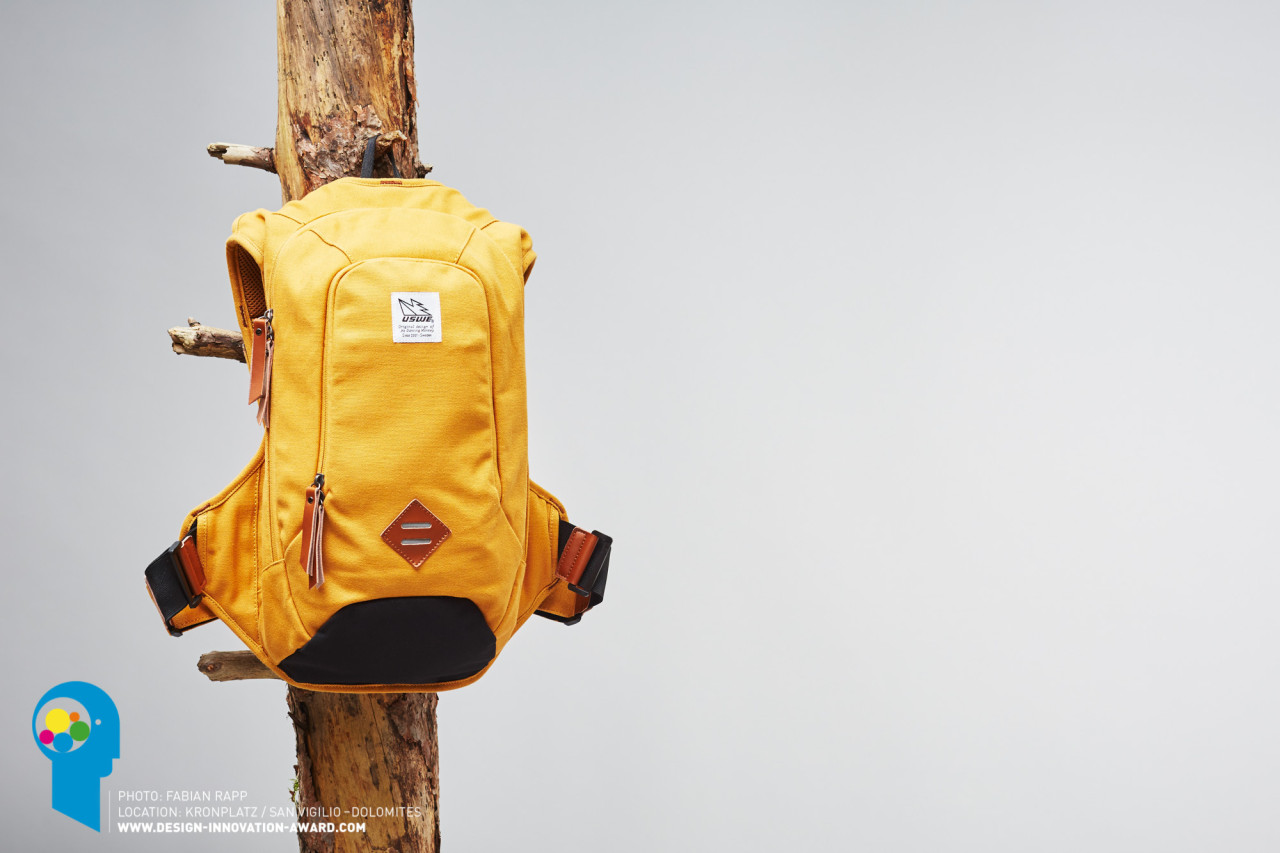 THE VERDICT ON THE USWE SCRAMBLER
The SUV among urban riding backpacks, the USWE SCRAMBLER is a high quality 16 litre backpack that teams traditional materials and an achingly hip look with a performance that was previously only found on purebred outdoor sports backpacks.
The SCRAMBLER relies on the award-winning 'No Dancing Monkey' carrying system, which has proving its staying power on USWE's mountain bike backpacks and kept a firm position whatever the situation or terrain. On the more city-orientated SCRAMBLER, USWE have reconsidered the idea of ventilation, choosing to make sensible tweaks to the design rather than blindly copying their successful MTB line.
The SCRAMBLER, for example, features numerous Flex zones that have been optimized for an urban riding backpack. In short: the brand have crafted the ultimate backpack for everyone who's keen to profit from performance and aesthetics on a daily basis.
THE VERDICT ON THE ​USWE AIRBORNE 
Relying on the brand's innovative 'No Dancing Monkey' carrying system, the USWE AIRBORNE stays firmly on the rider's back no matter how burly the trails are. With a ton of fine-tuning options for the fit, the AIRBORNE is capable of conforming to  the whole spectrum of physiques. The AIRBORNE's design is well thought-out, seeing it fit tightly to the body yet still giving the rider the freedom of movement necessary to get loose.
When temperatures and techy feats of riding are on the rise, the AIRBORNE regulates the rider's back temperature superbly, keeping a decent airflow on climbs and descents. Alongside a watertight pocket for key essentials, like your smartphone, there's also the option to attach a backlight and a mounting system for a full face or open-face helmet. As a serious trail riding backpack, the USWE AIRBORNE delivers the whole package – and damn well!