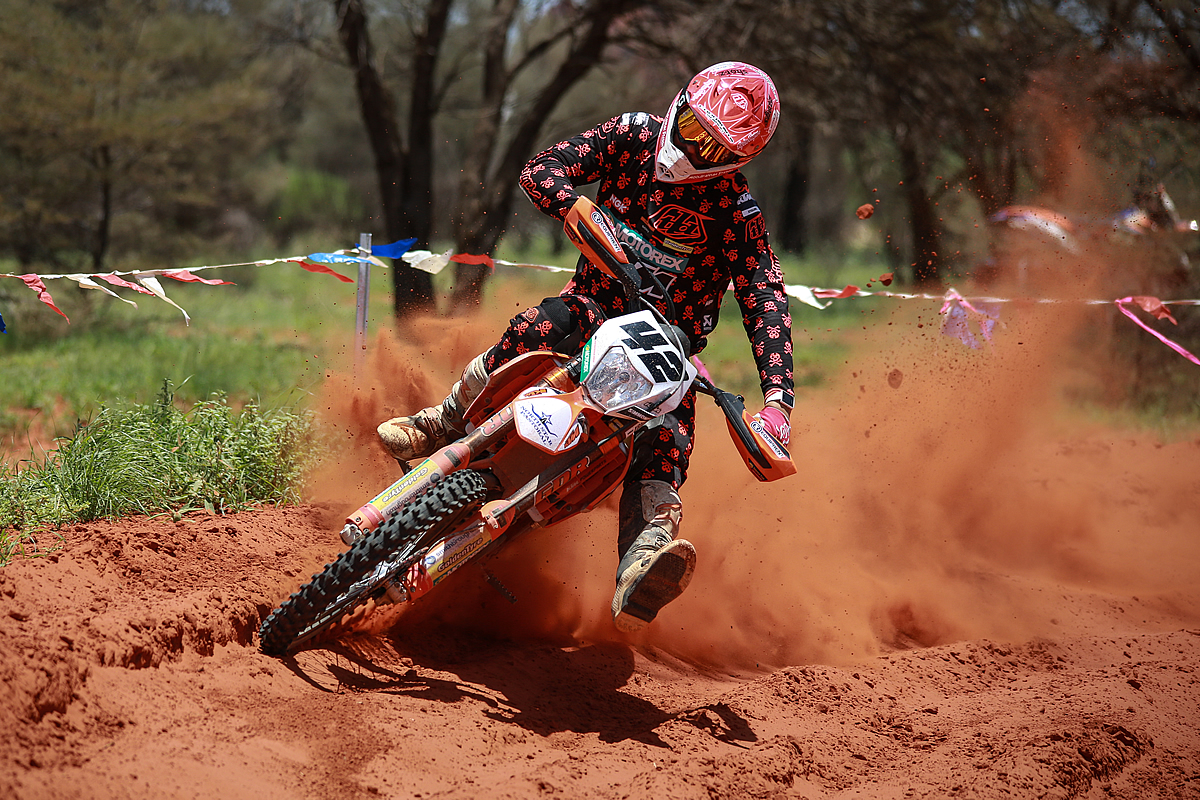 The KTM off-road rider earned a hard fought victory in one of the hottest and hardest motocross races in the world.
By Hayden Gregory

The annual Deep Well Motocross race is held south of Alice Springs in the Northern territory. With scorching temperatures and heavy sand, the conditions are very trying, testing even the very top off-road racers.
Faced with three 35-40 minute motos, Simmonds opened his 2016 account in impressive fashion. Riding to victory in all three races Simmonds successfully defended his title ahead of Damon Stokie and Jack Dooley-McDonnell.
"We were pretty lucky again with the weather, I think it was only 36 or 38 out there, not 40 or 45 degrees like it normally is!" Simmonds exclaimed.
"The big 500 she was on fire all day today. I felt pretty good, my fitness is coming along; we did three 30 minute motos for the day. The Honda boys kept me really honest in the first one, but in the second one I got a little bit of breathing room, then in the third one I got another holeshot, put down two really hard laps and got a fairly decent lead and got through with the win fairly easy.
"We're three weeks back into training so starting to feel good. The first week at the gym was a bit hard but were already starting to make a bit of progress. We're already in a better place than they were last year, and it's good to start the year with wins. We had a few Hondas in tow today, and that's where we want to keep them – with the KTMs out front!"
Simmonds will now embark on the road to Finke as he continues training and testing, looking to emulate his 2015 performance where he finished as Vice Champion.