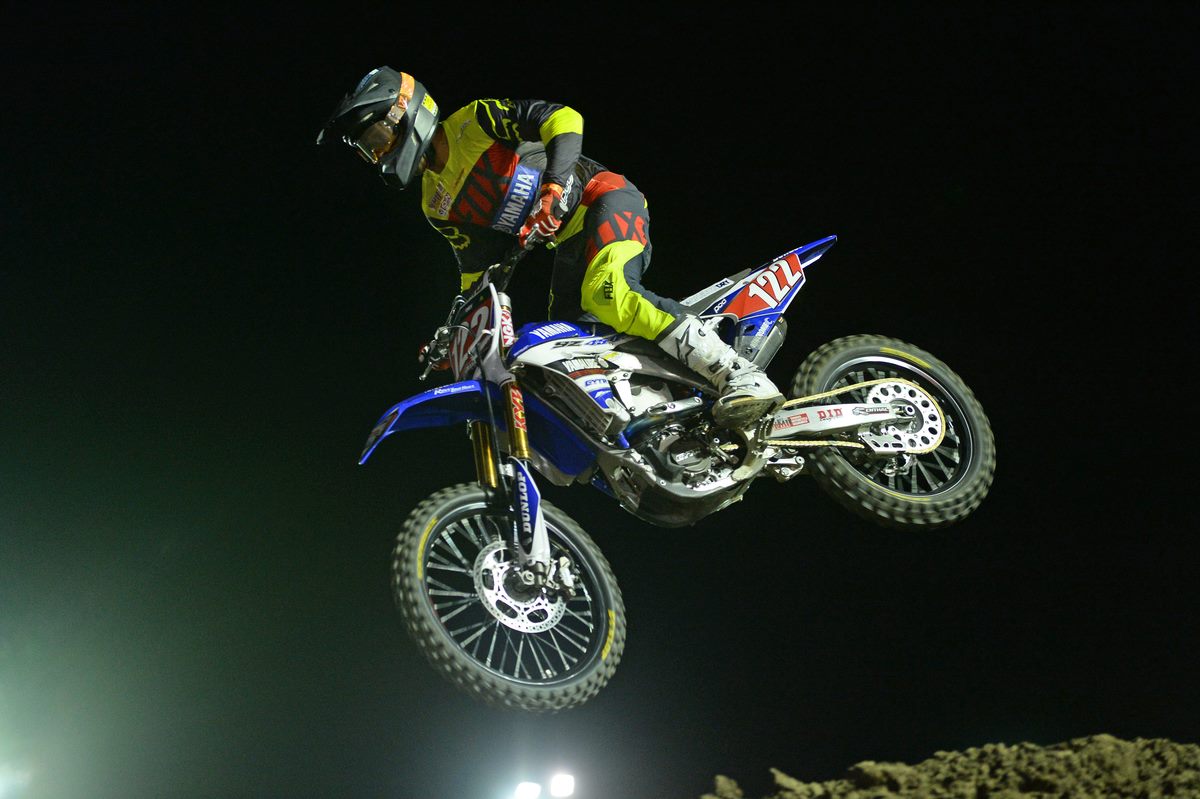 CDR Yamaha's Dan Reardon has extended his lead in the SX1 Australian Supercross Championship topping his class at the Jimboomba track.
By Hayden Gregory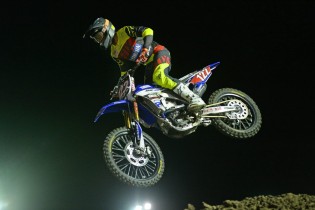 Reardon was without a doubt the fastest rider all night setting the quickest time in qualifying before going on to comfortably take out both heat races.
As the gates dropped on the main event it was arch rival Matt Moss who secured the holeshot taking an early race lead. With Reardon hot on his tail Moss lost control of his front end and fell from his bike, giving up a number of positions and drifting back into the field.
Reardon shot to the front and commanded the race from there on in. The comeback King showed once again why he is the championship leader racing to his third consecutive SX1 victory.
"This one is a really critical round in the Championship, so I'm rapt to get the win for all the fans here in Queensland that have come out to support me, as well as keep the momentum and open up a few more points lead in the series," Reardon explained.
"We've got two more rounds to go in the Championship and the next one next weekend at Sydney is indoors at the AUS-X Open event, which I'm really looking forward to.
"My plan is to keep doing whatever it takes to get this Championship won."
Back in the pack Matt Moss made a convincing charge through the field recovering from his early fall to eventually finish in second place. Another podium keeps Moss in touch with Reardon as the championship heads into its final two rounds.
"That's three straight rounds I've been on the ground," said Moss, "and when you're racing for a Championship, you can't afford to do that.
"But I've just got to cop it on the chin and come back stronger at the next one."
Reardon's CDR Yamaha teammate Kade Mosig rounded out the podium recording a strong third place finish. Adam Monea of NPS Monster Energy Kawasaki and DPH Motorsports Peter Stevens Yamaha's Lawson Bopping finalised the top five.
2015 Australian Supercross Championship
Round four – Jimboomba, Queensland
SX1 main event results:
1. DANIEL REARDON
2. MATT MOSS
3. KADE MOSIG
4. ADAM MONEA
5. LAWSON BOPPING
6. LUKE STYKE
7. DANIEL MCCOY
8. GAVIN FAITH
9. DANNY HAM
10. JOEL NEWTON
11. THOMAS HILL
12. AARON TANTI