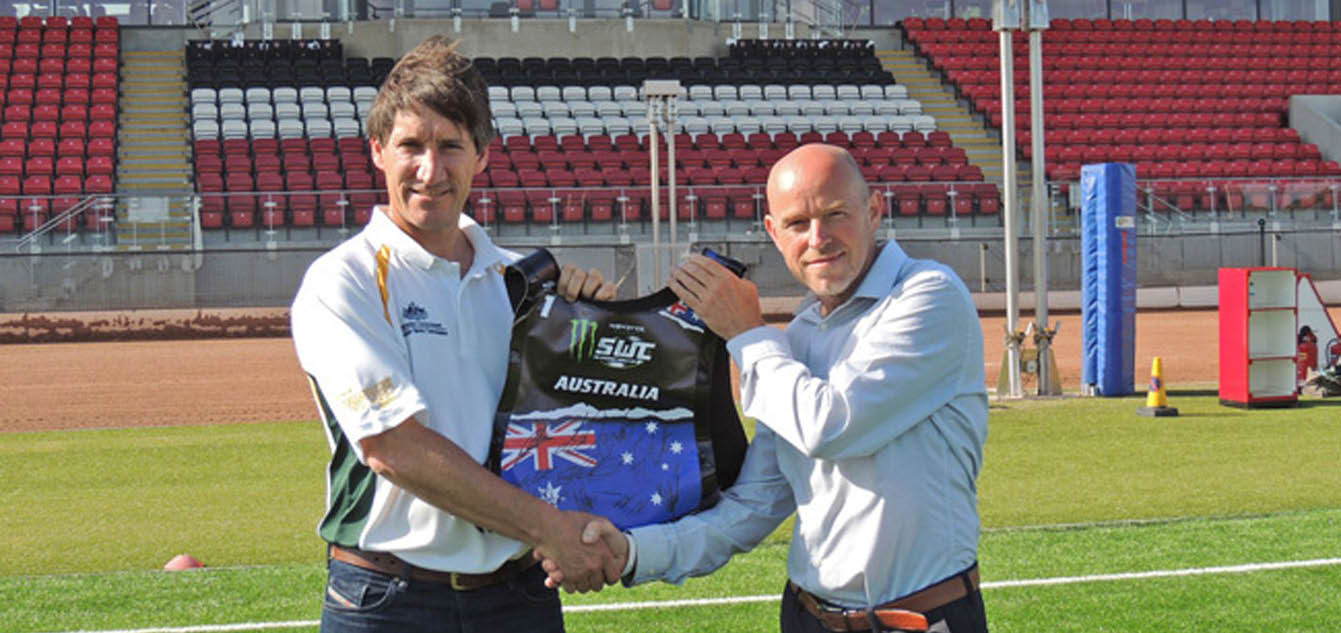 With less than a month to go until the 2016 Speedway World Cup, Team Australia Speedway have got one step closer to realizing their goals with the addition of a much needed backer for this year's campaign.
Press Release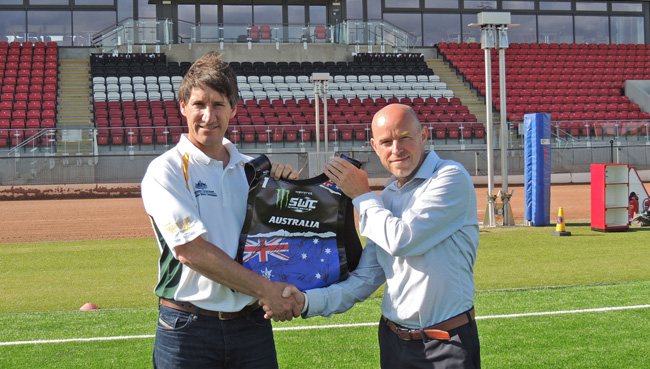 Sapphire Engineering, based in the North East of England has come forward at the 11th hour to assist in plugging some of the deficit left by recent funding cuts from the Australian Sports Commission, enabling Team Australia to go racing competitively this year in both senior and Under-21 team cups.
The one-year deal will see the Sapphire Engineering logo prominently displayed on rider race suits and team merchandise during competitions.
Close to $7,000 Australian dollars has also been raised by individuals keen to support their team through the various merchandise packages available, with supporters receiving branded t-shirts, caps, pens, stickers and even jackets for the higher priced support packages in return for their support.
Speaking ahead of this year's World Cup, that features a strong 10-man squad, selected by Australian Team Manager, Mark Lemon and Speedway Star Darcy Ward, Lemon said: "We are thrilled as a team to have struck a sponsorship deal with Alan and Lisa Hedley of Sapphire Engineering, Newcastle. Alan is known in British Speedway as a promoter of the Newcastle Diamonds in the Premier League and it is a great to have someone as passionate and supportive as Alan back the team.
We are indebted for their support as well as help from members of the public who have made donations through Gofundme. This comes as a great relief as World Cup Campaigns don't come cheaply and with the pressure of funding reduced, we can now focus on preparing to meet our opponents in the first round of the Speedway World Cup, starting in Sweden on July 26th.
Alan Hedley, Managing Director of Sapphire Engineering said: "I have known Mark for many years since his riding days at Newcastle and when he offered the chance to get involved at international level in the Speedway World Cup, I saw it as a great opportunity not to be missed. Team Australia are an exciting nation to watch and I, as others look forward to a thrilling 2016 competition."
Individuals looking to support Team Australia in return for some great commemorative merchandise can continue to do so by visiting:www.gofundme.com/aesg4xhw