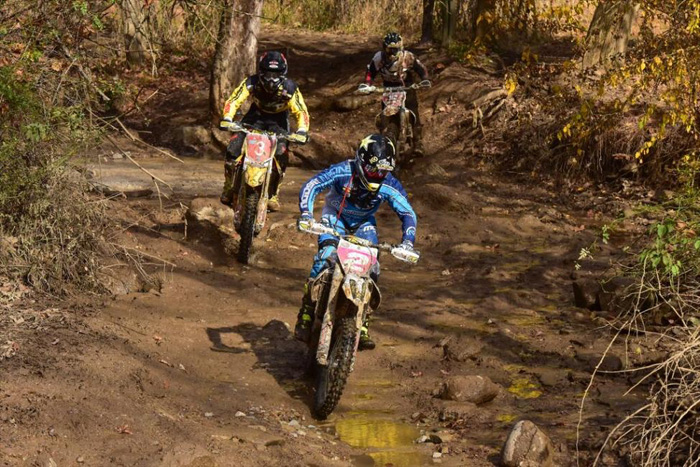 Josh Strang has landed his third overall win following a strong performance in the series finale at Crawfordsville, Indiana.
By Hayden Gregory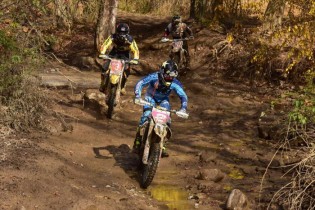 2,200 riders turned out to compete over two days at the Ironman Raceway Facility. As the XC1 Pros began it was Jordan Ashburn who grabbed the $250 All Balls Racing Holeshot Award, putting him in good stead to remain competitive for the rest of the race.
It was Rockstar Energy Husqvarna Factory racing's Josh Strang who topped the bunch reaching the finish line first with a lead of two minutes. The win marked Strang's third overall win and seventh podium in a standout year for the rider.
"Sipes had a crash with a lapper and I was able to further extend my lead," said Strang. "It was really fun riding with those guys early on, and overall it was a good day and a good way to end the year. I'd like to take a moment to say good luck to Takeshi, it's been good to have him here and it's a shame to see him go. I hope he had a good time over here and good luck in whatever he goes on to do." 
Japanese rider Takeshi Koikeda finished his last full GNCC circuit in Indiana, crossing the line in eighth place. Koikeda will now return to Japan following a few years competing on the American circuit.
"My time in America has been amazing," said Koikeda. "Thank you to the many people who have helped me and to all my sponsors."
AirGroup/Rockstar Energy/Husqvarna's Ryan Sipes finished the final race in second place following a tough day on the course.
"I'm committed to this series, and having fun with it," reported Sipes. "I'm getting better, we've still got a little way to go but we're getting close. I couldn't stay off the ground today and the fifth time I went down today I got together with a lapper pretty hard and our bikes were tangled up. I was for sure that I had the speed to win today and I just need to stay off the ground."
The top class podium was rounded out by Ashburn who secured his seventh top five finish for the season.
"This season has been rough compared to last year," said Ashburn. "We struggled early on and finally got everything dialled in over summer break. I worked hard all break and the results really proved that."