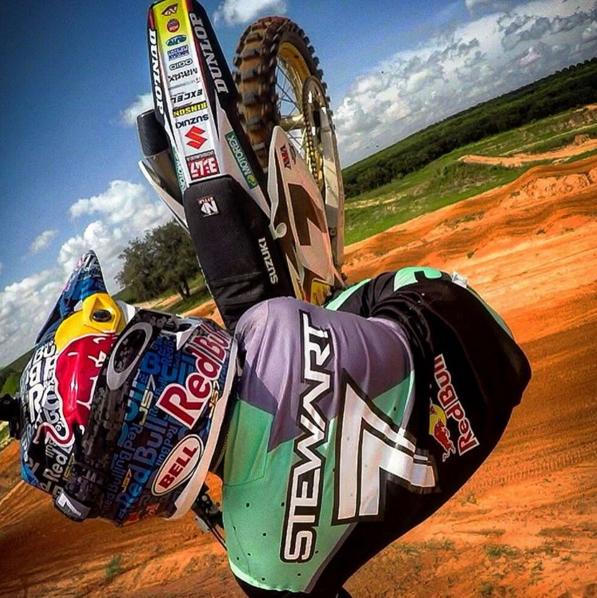 Yoshimura Suzuki Factory rider James Stewart has pulled the pin on the Sydney round of the Australian Supercross Championship.
By Hayden Gregory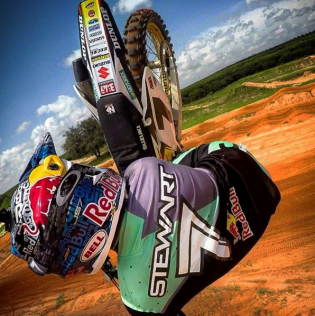 The fans are in shock and disappointment once again as James Stewart reveals he will not be heading down under due to the need for more testing. A press release from Yoshimura Suzuki has stated that Stewart lost three weeks of testing time after injuring himself at the Monster Energy Cup. It was also stated that he needs more time to prepare ahead of Anaheim 1 but surprisingly he will still be racing this weekend at the Bercy-Lille Supercross.
This is the second time Stewart has boycotted Australian fans as he was a late withdrawal from the SUPER-X championship in Brisbane in 2009.
Stewart had this to say in response to his withdrawal, "I'm bummed for all my fans and sponsors I won't be able to make it to Australia. "The best thing about being back racing has been experiencing all the fan support first hand.
"I was really looking forward to doing that in Australia but I have to look at the big picture and we're two months from A1 and I need to show up there healthy and prepared. The wrist is fine, at least as good as it can be. It's just one of those things I can go months or years and its fine, but then that one wrong hit can set it back. I just needed to rest it a bit more before getting back at it. The important thing is I'll be ready to race come January."
The important thing for Australian fans was that Stewart made amends for his 2009 decision. Unfortunately, the scene is all too familiar and the spectacle of a Reed V Stewart showdown will no longer be.
"We're all disappointed James won't be able to race in Australia," said Yoshimura Suzuki team manager, Mike Webb. "We were looking forward for him to get as many gate drops as possible before Anaheim but we just lost three weeks out of our program.
"We feel the amount of time the trip to Australia would consume would be too much at this point. He has a lot of training and testing of new parts to accomplish before we're ready for A1 and right now we're a bit behind.
"After talking with James about where he's at physically and where we're at testing wise, we've decided that it's best to keep him here and continue the program that that we know will have him ready for A1. Obviously James is disappointed in the decision not to race but he understands 100 percent that in order to be ready for A1, this is the best option."
At this point in time we are awaiting official confirmation from the organisers of the AUSX-Open and their response to the official release from the Yoshimura Suzuki race team.