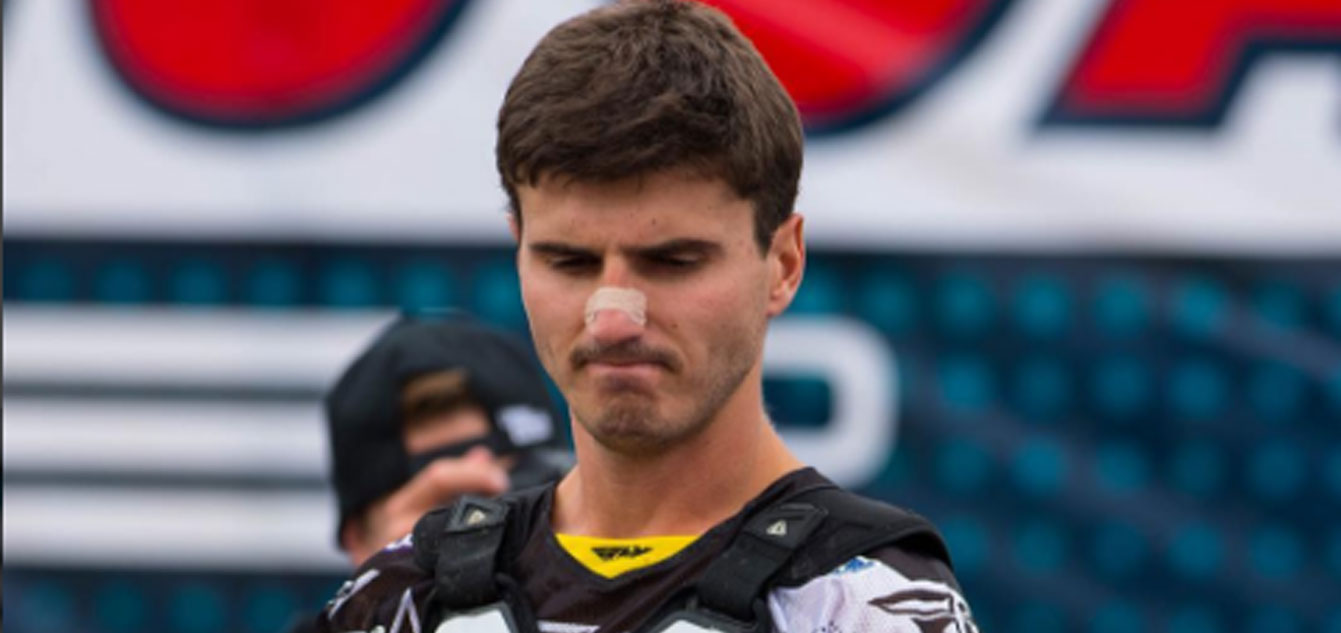 Christophe Pourcel will miss the remainder of the Motocross Championship with injury.
By Hayden Gregory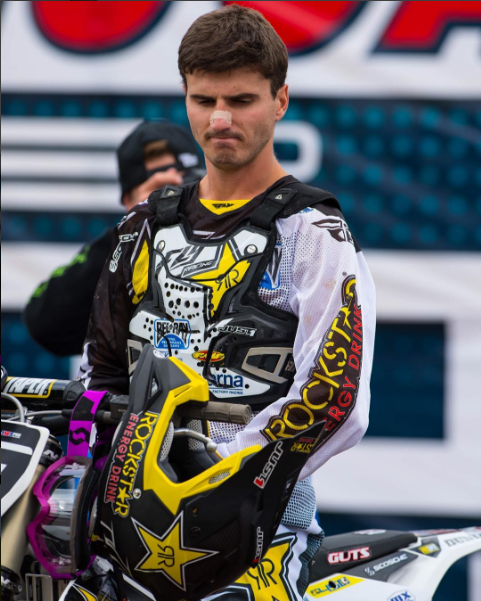 Last week in Washougal, Pourcel suffered a huge crash and was visibly shaken following the incident. Although the rider saddled back up for race two, he has since been diagnosed with a non-displaced fracture of the vertebrae.
The Husqvarna rider will not need surgery on what is his second neck injury of the year. An earlier crash saw Pourcel fracture his C3 vertebrae.
"Words can't describe how sad I am about this injury," he said on instagram. "2nd vertebrae in 5 months, both times when I felt that I was riding well… Fortunately the fracture (arterial facet C6) is not worse and that I didn't harm it in the second moto at Washougal. That crash happened because of a mistake that I would not normally make, I never scrub crazy or ride over my abilities, it was just a small mistake that has put me out for the rest of the season. I want to thank all the people, companies, and fans that have supported me through my first full year back to racing in the US. I am focused now on my recovery and returning to racing as soon as it is safe.