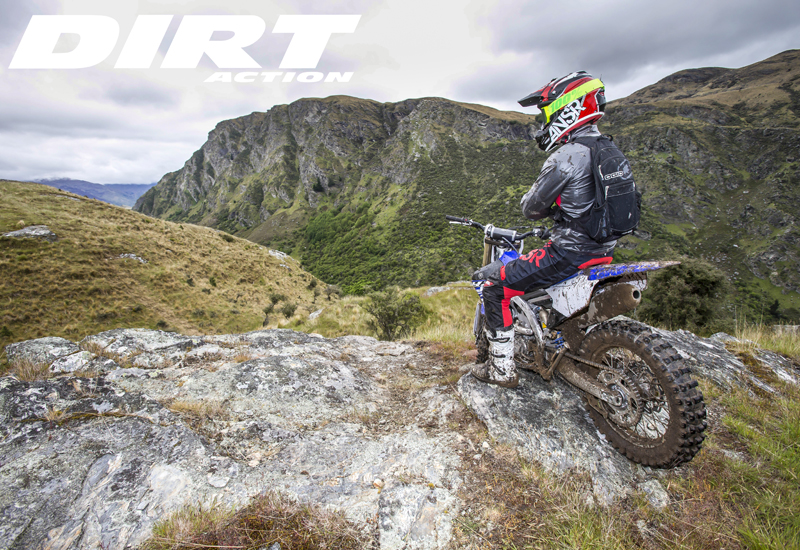 Light, agile, grunty and predictable — it's the 2015 Yamaha YZ250FX
STORY GREG SMITH PHOTOGRAPHY GEOFF OSBORNE/YAMAHA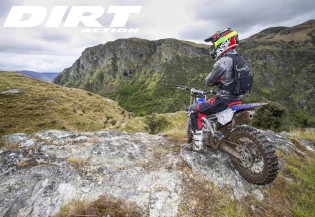 This is the FX — the YZ250FX. What? I hear you ask. Well, it's not a YZ250F and it's not a WR250F; it sits firmly between the two.
Huh? What do you mean? Well, it's a hybrid that the Yamaha race engineers have created from those two models.
Where would you release such a bike and where could you unlock its tremendous potential or possibly expose its biggest shortcomings? New Zealand's South Island, Queenstown, where a picture-perfect day one minute can become a filthy test of human endurance the next.
THE CONCEPT & THE DIFFERENCES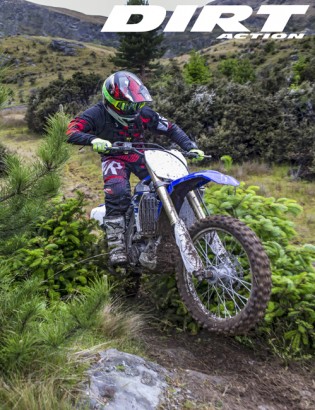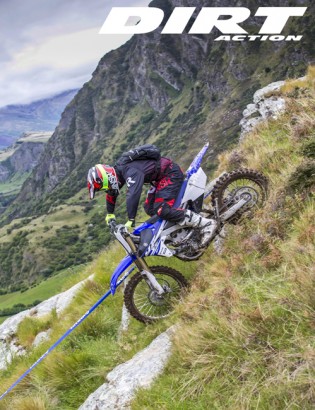 Yamaha's aim was to make a lightweight bike with extra-sharp handling for the cross-country racer. The engine had to be torque-laden and powerful. It needed loads of traction and control plus the added benefit of Yamaha's proven reliability.
This bike is a purpose-developed racing machine that can still be ridden by amateurs and raced by professionals.
The YZ250FX retains much of the look and feel of the YZ250F, more so than the WR250F — so much so it's hard to tell them apart at first glance, on closer inspection, you'll notice an 18-inch rear wheel, electric start system, six-speed transmission and a sidestand.
ENGINE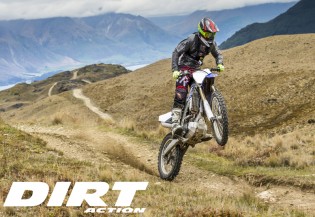 The engine performs very similarly to the YZ250F with a slightly stronger bottom-end feel. The midrange punch is still there and so is the over-rev in the top end.
On the trail, the engine will surprise with a linear delivery right across the rev range. This characteristic doesn't encourage you to shift early or late but lets you choose how to ride it.
The decompression system has been optimised for easier starting on the FX and the fuel injection system is the same as the YZ-F with a 44mm Keihin throttle body.
The FX gets a YZ-F-style muffler and that may go a long way to explaining the power difference from the WR250F as well as the noise that comes from the WR's airbox when in stock trim.
The clutch in the FX is different from the YZ-F's, with lighter clutch springs, an optimised inner clutch hub for better oil distribution and two types of friction plates to deal with the demands of off-road clutch punishment.
A six-speed transmission really does help and the wide-ratio nature of the gearing also adds to the enjoyment the engine delivers while screaming along a wide open fire trail like the ones we rode on top of the Queenstown Hill.
A large-capacity generator pumping out 14V and 160W is mounted in the cases to provide enough power to run the starter motor and ECU but can also maintain the charge needed for the optional "competition kit" that contains a headlight, tail-light and horn.
SUSPENSION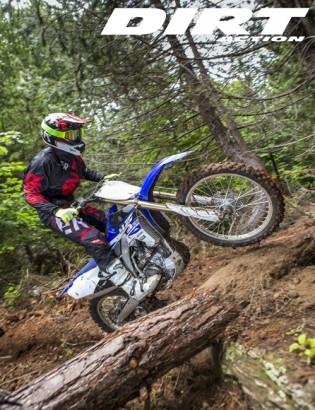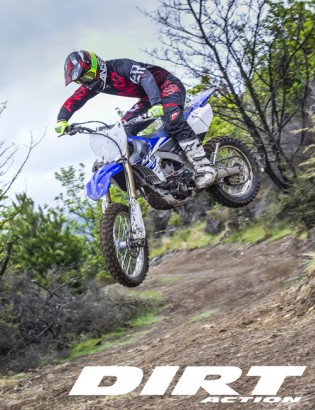 Predictably, this is one of the most crucial areas of a motorcycle and most often that comes from a combination of geometry and suspension — not just one or the other but a combo. While not as firm as the YZ-F, the FX is supple and controlled through the initial first third of its travel.
Up front, the twin-chamber KYBs, using a set of 4.4Nm springs, seemed to glide over foliage and roots but still had the ability to soak up the big hits. The frame rewards a rider who sits forward in the cockpit with sharp handling and lots of predictability.
In the back is a KYB shock that feels plush enough to get you through technical terrain without feeling too soft. A 4mm-longer shock length helps add 10mm more travel than the YZ-F for added ground clearance and to aid in the handling.
THE RIDE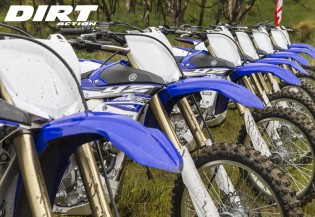 The guys at Off Road Adventures had set up the ride plan with some extremely beautiful locations en route for us to check out. They'd even got approval from the local authorities to ride the FXs along the main road, giving us the ability to try the six-speed trans in all its glory.
We started with the purpose-made trails that wove their way through the Alpine Forest. There was ample opportunity to test the brakes, up front all YZ250F with excellent feel and modulation and, at the back, a YZ-F master cylinder with WR250F caliper and rotor.
Compliant suspension and a set of Dunlop AT81 tyres that seem well suited to the terrain just added to the bike's all-round good nature.
After a few hours of playing in the tight and technical Alpine area, we headed up to Queenstown Hill to check the bike's ability at around 900m above sea level. To say it dealt with the elevation easily would be an understatement.
A controllable yet powerful engine in a responsive and predictable chassis with button start and it seems as light as a feather. I'm sold.
PRICES FOR 2015
YZ250F $10,999
YZ250FX $11,499
WR250F $11,999
COMPETITION KIT (bashplate, handguards, headlight, tail-light, horn) $500
POWER TUNER $400
SPECIFICATIONS
Engine type: 250cc liquid-cooled DOHC 4-stroke; 4 titanium valves
Bore/stroke: 77.0×53.6mm
Compression ratio: 13.5:1
Fuel delivery: Yamaha Fuel Injection (YFI) Keihin® 44mm
Ignition: TCI (Transistor Controlled Ignition)
Transmission: Wide-ratio constant-mesh 6-speed; multiplate wet clutch
Final drive: Chain (13/51)
Suspension front: KYB® Speed-Sensitive System; inverted fork; fully adjustable, 310mm travel
Suspension rear: KYB® Fully adjustable single shock; 318mm travel
Brakes front: Hydraulic single disc brake, 250mm
Brakes rear: Hydraulic single disc brake, 245mm
Tyres front: 90/90-21 54R
Tyres rear: 130/90-18 69R
L×W×H: 2165×825x1280mm
Seat height: 965mm
Wheelbase: 1465mm
Min ground clearance: 325mm
Fuel capacity: 7.5L
Wet weight: 113kg
Warranty: 3 months (parts only)
WR250F YZ250FX
Cam profile Same as 2014 YZ250F
Piston Same as 2014 YZ250F
Exhaust pipe Same as 2014 YZ250F
Muffler WR250F special design (with spark arrestor) Same as YZ250F
ECU WR250F-dedicated ECU YZ250FX-dedicated ECU
Starter Electric and kick
Gearbox Wide-ratio 6-speed transmission
Frame YZ250F with specially enduro-tuned engine mounts
Radiator Radiator fan as standard equipment Radiator fan as optional equipment
Front suspension YZ250F but specially tuned for WR250F YZ250F but specially tuned for YZ250FX
Rear suspension YZ250F Overall length increased by 10mm specially tuned for WR250F YZ250F Overall length increased by 10mm
Specially tuned for YZ250FX
Battery & ACM MF battery same ACM as the WR450F
Rear wheel 18-inch
Secondary ratio 13/50 13/51
Other equipment Headlight, tail-light, speedometer, fuel level warning lamp, engine trouble lamp None
Sidestand Sidestand
Engine guard Engine guard bracket only
Want more articles like this? Subscribe to Dirt Action Magazine.