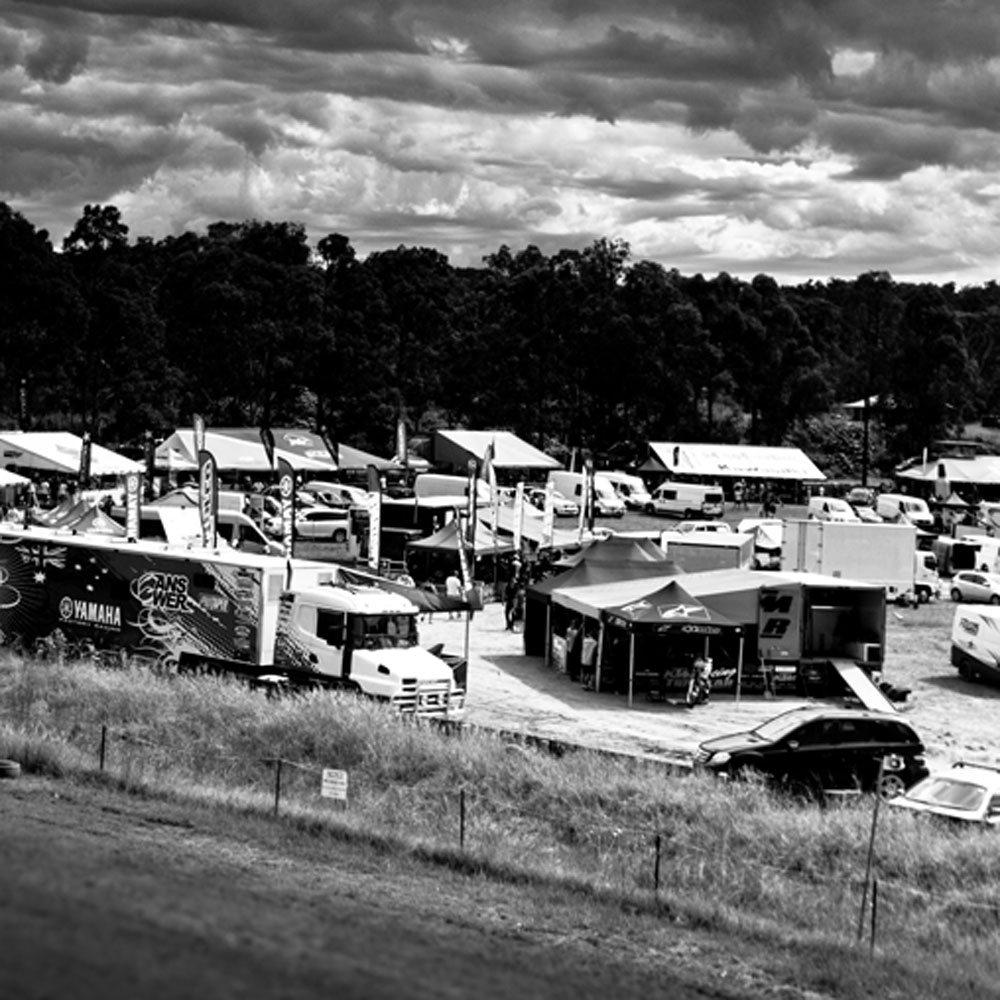 Its mid-season and not a real lot of racing has been going on over the past few weeks. But while the bikes have been quiet the rumour mill has fired up. Sometimes the truths, half-truths and outright lies fly so thick and fast it's hard to keep up.
2016
During the mid-season break, talk of next season kicks off and most riders start jockeying for a deal for the following year. So, after just five races into the season, we start talking about next season. Here's a tip for riders: focus on winning races and doing well in 2015 and 2016 will take care of itself.
On top of that, most, if not all, teams have no idea of their budgets for the following year or the available riders, so no one's making commitments to anyone in June. Nothing really starts to heat up until September or October. So, boys, let your riding to the talking and if the results are good it will always get you a better deal than your words.
There's also plenty of talk about who'll be running teams in 2016. Takeshi Katsuya has made no secret of the fact that he'd like to run a Kawasaki team next season in the MX2 class and he's currently in talks with Kawie to make that happen.
Will there be a management change at Honda next season? There's always plenty of talk around Honda and its race teams but this year it seems a little louder than usual. If there is a change, will the new guy be a rider?
Will Matt Moss stay at Suzuki? Will Kawasaki look for new riders? Will any riders return from racing overseas? The most stable team looks to be KTM, with Kirk Gibbs and Luke Styke — both are going well and seem really happy with the bikes and team. The rest of the teams in both MX1 and MX2 appear to be in for some change as most look for the next rider to take them to championship success.
RETIREMENTS
More than a few riders have called it quits on their racing careers in recent weeks. First, Tyla Ratray announced he'll be done at the end of the season; then came the announcement that Ryan Villopoto was retiring immediately, which shocked no one. Many in the US believed Ryan was done at the end of the 2014 SX season, which he won, but was talked out of hanging up the boots with a lucrative offer to race in Europe.
Everyone who saw Ryan race the opening GPs of 2015 said he was a far cry from the Ryan who tore up the tracks in the US. He was simply going through the motions. His injury from round four saw him return to the US to recover but the silence from the Villopoto camp during the recovery period was deafening and many industry insiders knew what was coming. It was just a matter of time.
Four-time AMA SX champion (all in succession), two-time AMA MX champion, multi-time 250cc SX championship and winner of the MXoN on several occasions meant there wasn't much left on the Villopoto bucket list. The results put him up there with the greats of the sport.
In Australia, 2012 MX2 MX champion Ford Dale retired from racing after round six of the Nationals at Raymond Terrace. Ford had been struggling with arm pump and form this year after two injury-ravaged seasons and, with two young children, the time was right to step away from the sport.
Ford had speed, no question, which is what led him to rides with Yamaha, Honda and KTM. Unfortunately, a series of injuries drained the motivation out of him and, without the results, the money quickly dries up — especially when you have to provide for a family.
DALE TALES
I have two Ford Dale stories. When he was a youngster, he came with me on a trip to Indonesia to race a round of their national championship. I had just finished my race, the last of the day, and was sweating like an Eskimo in the Bahamas when I looked out onto the track and saw all these local kids running around the course. Just ahead of them was Ford Dale on some kid's "borrowed" bike, pedalling like Lance Armstrong.
I'm still not sure if they were chasing Ford to get their bike back or he was just showing them the track. I could barely move after racing in the Indonesian furnace and this kid was doing laps of the track on a pushbike.
My other story was again a road trip. This time I was taking him to a race in Townsville and it was just him and me in the HiAce. I picked him up at his home on the Sunshine Coast and for the next three hours he never said a word.
Then all hell broke loose — he must have asked me about two million questions and didn't shut up for the next 10 hours. I turned the radio up, I wound the window down; he was like the little kid that was just asking why all the time.
Then, on the return trip, he did the exact same thing. Funny little kid! It ended up being a fun trip with him and, to top it off, he won the 85cc class that night and I won the big boys so we all went home happy.
But a tip for the riders out there: if you are thinking of retiring or stopping racing, do it, as your mind isn't 100 per cent focused and racing is dangerous enough as it is.