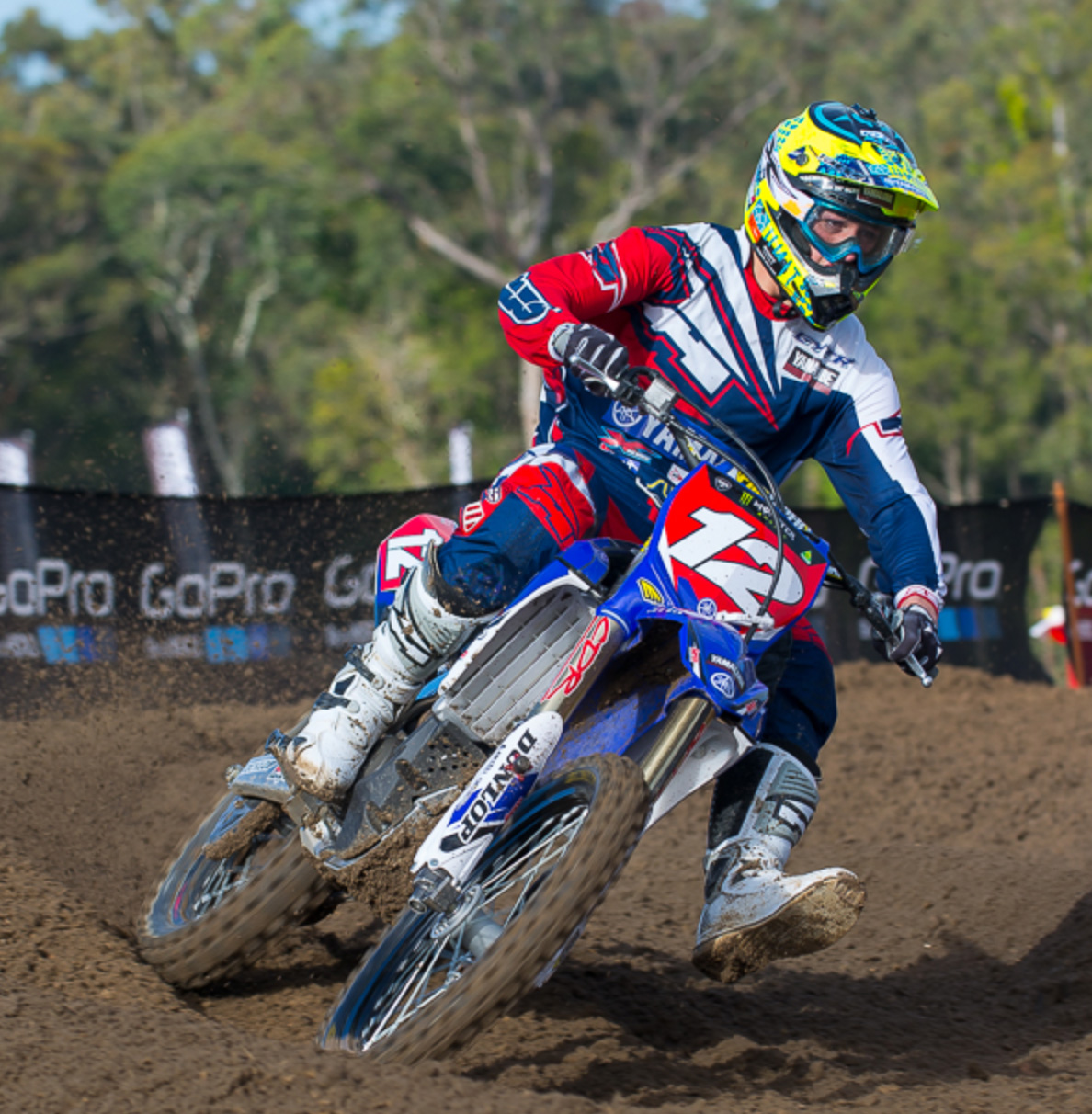 SERCO YAMAHA WELCOMES JED BEATON FOR 2015
For Immediate Release: Tuesday, September 16, 2014.
Jed Beaton continues his climb, racing for Serco
Yamaha
in 2015
Serco Yamaha has announced that 2014 MXD sensation, Jed Beaton, will join the Yamaha factory supported MX2 team for the 2015 racing season.
Beaton impressed in his first year of senior racing, holding the championship lead in the MXD category, before his campaign was cut short due to an injury sustained during practice prior to round nine. Beaton had won two rounds and had an eight point lead until his injury while competing for the GYTR Yamaha team and was clearly the standout performer in the development class.
"I received a few offers at the end of the MX Nationals, but the Serco Yamaha team was where I wanted to go and I'm excited to have a ride with them for 2015," Beaton explains. "They have an amazing championship record in the MX2 class with great people and the best bike in the class in the YZ250F.
"I have been with Yamaha for a long time now and have gone through the Yamaha Junior Racing program, the GYTR Yamaha team and now onto Serco Yamaha and been involved with the best racing structure in Australia.
"My have set my goals high for the 2015 season and I believe I will achieve them with continued hard work and dedication as well as the support from the Serco Yamaha team. I still have a few weeks to go before my leg is fully healed but I have already started my training and can't wait to work with my new Serco Yamaha team," Beaton ends.
Serco Yamaha has won the MX2 championship for the past two years with Luke Styke and Luke Clout at the controls respectively. Team owner, Gavin Eales, sees Jed Beaton as more than just an exciting prospect, but a rider more than ready to mix it up with the established names in MX2.
"Jed is fast and he is fit but what impressed me most was his maturity to racing both on and off the track. He has clear goals of what he would like to achieve and where he would like to with racing.
"He handled plenty of challenges in 2014 and with that year of experience, I think he will be a legitimate MX2 contender right from round one of the championship in 2015.
"It's also rewarding that Yamaha and our race teams have continued to unearth talented riders and bring them through a successful development system that only Yamaha can offer.
"We look forward to working with Jed and helping him achieve his goals with Serco Yamaha," Eales said.
Serco Yamaha will announce their full 2015 rider line up in the coming weeks.
Beaton is due to be back on the bike in October and will begin his preparations for the 2015 MX Nationals immediately with the Serco Yamaha team.
To follow Serco Yamaha on social media: www.facebook.com/sercoyamaha  or on Instagram- @sercoyamaha
Fast Facts – Jed Beaton
Age: 16
Lives: Churchill, Victoria
Bike: Yamaha YZ250F
Career Highlights: 2012 Australian Junior 125cc champion/ 1st Rd 1 MXD Broadford / 1st Rd 6 MXD Conondale
Hobbies: Cycling, training, Movies, time with friends
Goals: to be a professional racer both here in Australia and overseas.
Beaton in action
Credits: Jeff Crow / YMA