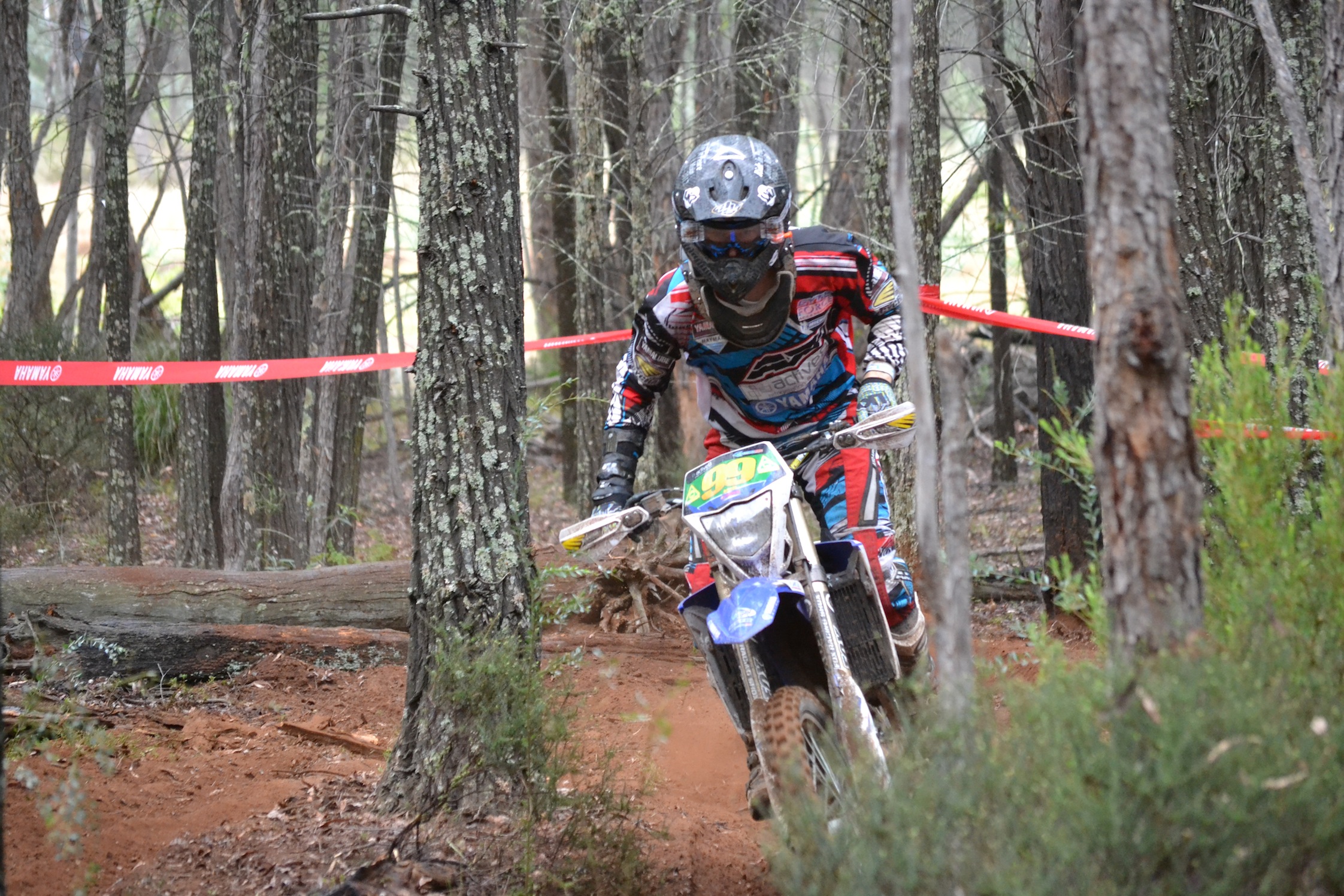 A broken scaphoid in Josh Green's throttle side wasn't enough to keep the 21-year-old from finishing on the podium at rounds five and six of the Yamaha Australian Off-Road Championship (AORC).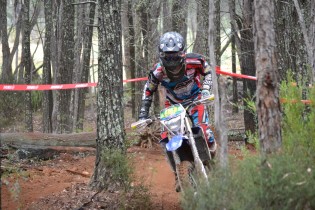 Green, who fractured the wrist bone at a state round last weekend, still managed to ride his YZ250F to second in the hotly contested Championship E1 Class today and third yesterday.
Both rounds were held at the Gooana Motor Sports Park in Coonabarabran, NSW.
"I'd like to say a huge thanks to Stephen Gall for the CTi wrist brace – without it I would've really struggled," Green said.
Green's team manager, AJ Roberts (of the Active8 Yamaha Yamalube Racing team) said Josh did extremely well to get the results he did, especially considering his injury.
"Josh did awesome. He rode consistent and was happy with second in class," Roberts said.
"All three of us – Jarrod, Josh and myself – rode consistently this weekend.
"The track was very rutted and tough. We just enjoyed the weekend, we're a lot more relaxed now we're a bit more settled and have our set-ups dialled.
"Now we've just got to try and get into the groove and get some results.
"The Gooana facility was good, the promoter did extremely well. The promoter and the landowner wanted to work with the riders and make it a good event.
"The tracks were challenging, dry and bull dusty. They got chopped out and rough.
"We're looking forward to the next rounds at Broadford. Jarrod and I are off to pre-run Finke this Wednesday, then we'll be preparing for the Broadford rounds in mid-May."
Championship E2 rider, Jarrod Bewley, put in a solid ride on the all-new WR450F, coming third in class and sixth Outright – just one placing behind Green, who finished fifth.
Roberts, who also races the WR450F, came ninth in E2.
The Active8 Yamaha Yamalube Racing team is proudly supported by: Yamaha, Yamalube, Active8 Electrical and Refrigeration, Force Accessories, Michelin Tyres, GYTR, AXO MX Gear, Exks Goggles, Uni Filter, Bazzaz Injection Modules, MTX Helmets, Pro Taper Bars and Grips, Cycra Plastics, DID Chains, Talon Sprockets, Hayman's Electrical Suppliers, Kustom MX Graphics, KC Tools, Motion Pro, Safari Tanks, Loose Kid industries, Mountain Shade and Skull Candy.
Round six of the Yamaha AORC is being held today at the same venue.
For full results from this weekend, or for more information on the Yamaha AORC, please visit http://www.ma.org.au/index.php?id=1417
For more information on Yamaha, please visit http://www.yamaha-motor.com.au/
Yamaha AORC Round Six
E1
1st Daniel Milner       YAMAHA
2nd Josh Green        YAMAHA
3rd Ben Burrell
E2
1st Matt Phillips         YAMAHA
2nd Glenn Kearney
3rd Jarrod Bewley   YAMAHA
E3
1st Toby Price
2nd Stefan Merriman            YAMAHA
3rd Scott Keegan
Outright Top-10
1st Toby Price
2nd Daniel Milner      YAMAHA
3rd Matt Phillips        YAMAHA
4th Glenn Kearney
5th Josh Green        YAMAHA
6th Jarrod Bewley   YAMAHA
7th Ben Burrell
8th Stefan MerrimanYAMAHA
9th Tom McCormack YAMAHA
10th Stefan GranquistYAMAHA