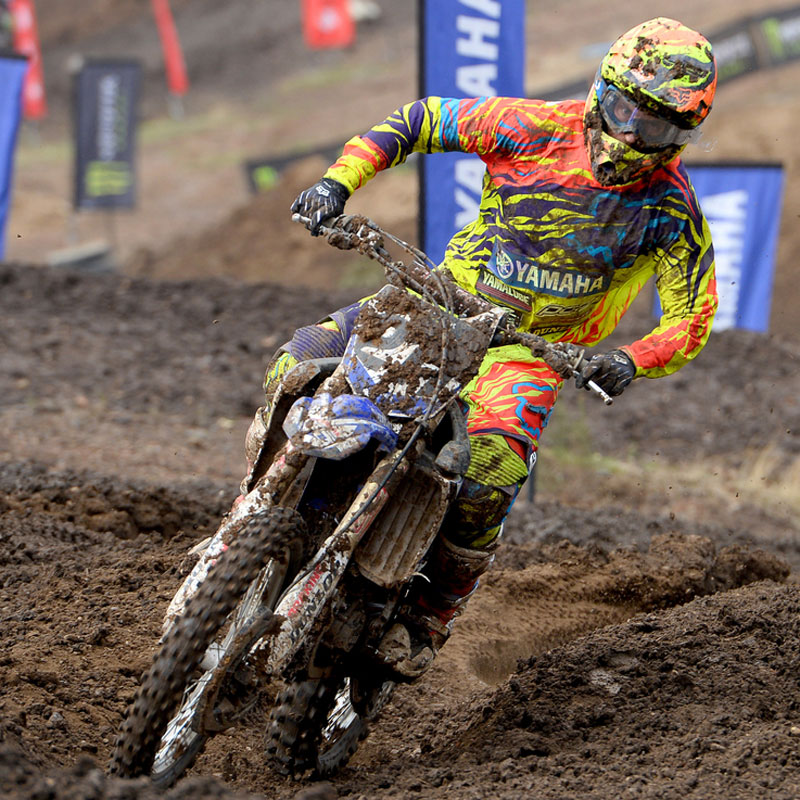 CDR Yamaha experienced a weekend of highs and lows as the team battled through the opening round of the MX Nationals, held at Broadford Victoria, over the weekend.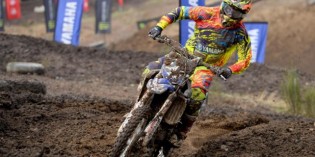 Team riders Billy Mackenzie and Jay Marmont struggled to put together three consistent motos in the premier MX1 class, although both showed promising signs that indicated better results aren't far away.
Mackenzie started out the day in sparkling form, easily qualifying for the top 5 Superpole Shootout. He then went and smashed out a 1.49 minute lap to take the number 1 spot and get his day underway in fine style.
With confidence on his side, Mackenzie hit race one with vigour only to tangle handlebars with another rider off the start and enter the first turn well down the field. He fought back strongly and by the finish, he was in fourth, shadowing third place over the line. Unfortunately, luck deserted him in race two when a fall dropped him down the order and then compounded by his exhaust filling with dirt which meant he had to pull into the mechanics area to have the dirt reefed out and the bike put back into shape.
Race three and it was back up front again for the CDR rider and again he claimed fourth position. His combined scores of 4-12-4 plus the five points gained from Superpole has Billy sitting in fourth place at the end of the round but looking for improvement at round two.
"I felt good today and the bike was working really well, yet I just couldn't get a result. My speed and fitness were both right where the need to be but a bad start here, a crash there and I wasn't able to capitalise on the pace I had, so it was a bit frustrating.
"But, I need to focus on the good things and bring the same intensity to my riding at round two and I'm sure things will turn around."
Jay Marmont sits inside the top 10 after finishing the three 20 minute races in 7-10-10 respectively. It was Marmont's first hit out back on Yamaha and his confidence will only continue to grow as he gels with the machine.
Marmont has traditionally been a slow starter to championships and tends to build his momentum as the rounds progress.
"Today wasn't great, but it was a start," Marmont explains. "The more time I spend on the bike, the more I learn about it and the better I ride it.
"It's only round one and there is a long way to go, so my goal now is to improve each and every race and drag myself towards the front of the pack. I'm working hard, as is the team, so I'm sure we can get ourselves back in contention in the coming rounds."
For Team Manager, Craig Dack the opening round has left him determined to get his team back in championship contention.
"It was a day of so near, yet so far for Billy. He won Superpole, posted some of the fastest laps in the first two races but just couldn't get the results both he and the team wanted. But with some time to refocus before round two, I'm sure he can bounce back.
"With Jay, he is just a bit low on confidence at the moment but I think it's just a race away. His talent, hard work and fitness hasn't gone anywhere so if he can just get himself a good result, I'm positive he will be away. The fact that the next round is at Appin, a track he likes, we hope it might come sooner rather than later," Dack explains.
To follow the CDR Yamaha team on Facebook; www.facebook.com/cdryamaha or on Instagram @cdr_yamaha
Round one Results – Broadford
MX1
1st Matt Moss -100
2nd Adam Monea- 96
3rd Kirk Gibbs – 88
4th Billy Mackenzie – 80 (CDR Yamaha)
5th Kade Mosig – 76
6th Rhys Carter – 74
7th Jake Moss – 71
8th Brad Groombridge – 67
9th Jay Marmont – 66 (CDR Yamaha)
10th Hayden Melross- 65