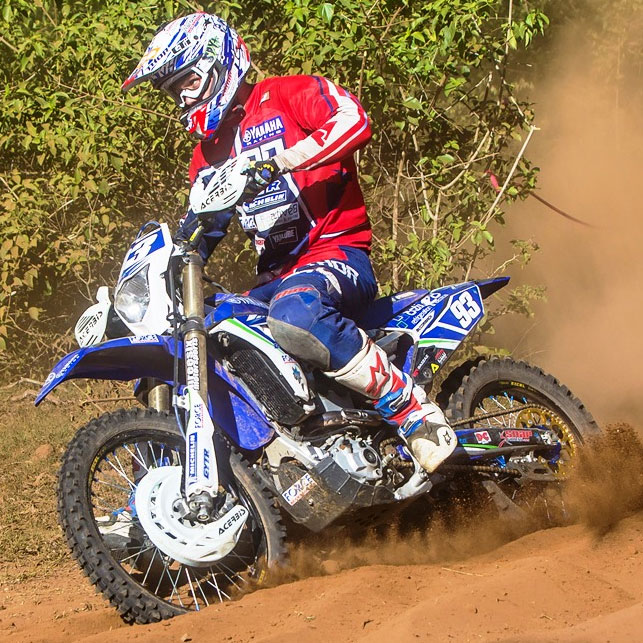 Active8 Yamaha riders continued to clog the class podiums at rounds three and four of the Australian Off Road Championships (AORC) with another successful weekend at Boyland in Queensland.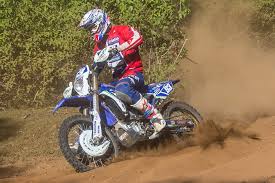 The warm and dusty conditions were well suited to the Queensland based team with all four riders showing good speed over the weekend, with three of them landing on the podium.
Tom McCormack leads the way as he tops the list in the E1 (Under 250cc) division after four rounds. McCormack finished second at round three on Saturday but returned fired up for the Sunday competition and won the round, moving him to the top of the E1 class and a very respectable eighth outright.
"It's still early in the season and I'm trying to be as consistent as possible at every round. The dust made it hard to push on the weekend so I tried to ride at a fast but safe pace and fortunately, that was good enough for a 2-1 finish over the weekend.
"We still have eight rounds to go and I'm off to a good start but I have to keep up the riding and the training as we have a long way to go and there are some great riders in the E1 division this year," McCormack states.
Josh Green continues to post solid results as his return from an arm injury appears to be a distant memory. Green was seventh outright on Saturday, fifth in the E2 class, but improved several spots on Sunday to finish third in both outright and class.
Green now sits third Outright on his YZ450F and is tied for second place with Chris Hollis in the E2 class honours.
"Saturday wasn't great but if that's the worst I can do, then I will take it. Sunday was better I was able to ride with a bit more flow and get some pretty good special tests results.
"With all the top guys bunched up in the points, the rider who makes the least mistakes is going to be the one to beat and it's going to make for an exciting championship."
Stefan Granquist punted his WR450F around at a fast pace through the bush of Boyland to finish both days in third place in the E3 (Over 450cc) class. Granquist is consistent at each and every round and will be right in the thick of the battle as he continues to rack up points on every outing.
He holds down third in the E3 points chase and is 14th outright.
Beau Ralston continues to come to grips with the off road scene and gathered more valuable experience over the weekend. It was the first time the ex-motocrosser faced the chokingly dusty conditions but he battled on bravely to have his YZ450F well inside the top 10 in class honours and sitting in 12th place outright after the four rounds contested.
AORC – Standings(After Four Rounds)

Outright
1st Daniel Milner – 85 (CDR Yamaha)
2nd Glenn Kearney – 74
3rd Josh Green – 70 (Active8 Yamaha)
4th Toby Price – 69
5th Lachlan Stanford – 62
6th Chris Hollis – 61 (CDR Yamaha)
7th Jarrod Bewley – 59
8th Tom McCormack- 49 (Active8 Yamaha)
9th Daniel Saunders – 49
10th Geoff Braico – 48
Class -E1
1st Tom McCormack – 94
2nd Peter Boyle – 89
3rd Scott Keegan – 85

Class – E2
1st Daniel Milner – 90
2nd Chris Hollis – 76
3rd Josh Green – 76
7th Beau Ralston – 61
Class – E3
1st Glenn Kearny – 97
2nd Jarrod Bewley – 89
3rd Stefan Granquist – 82