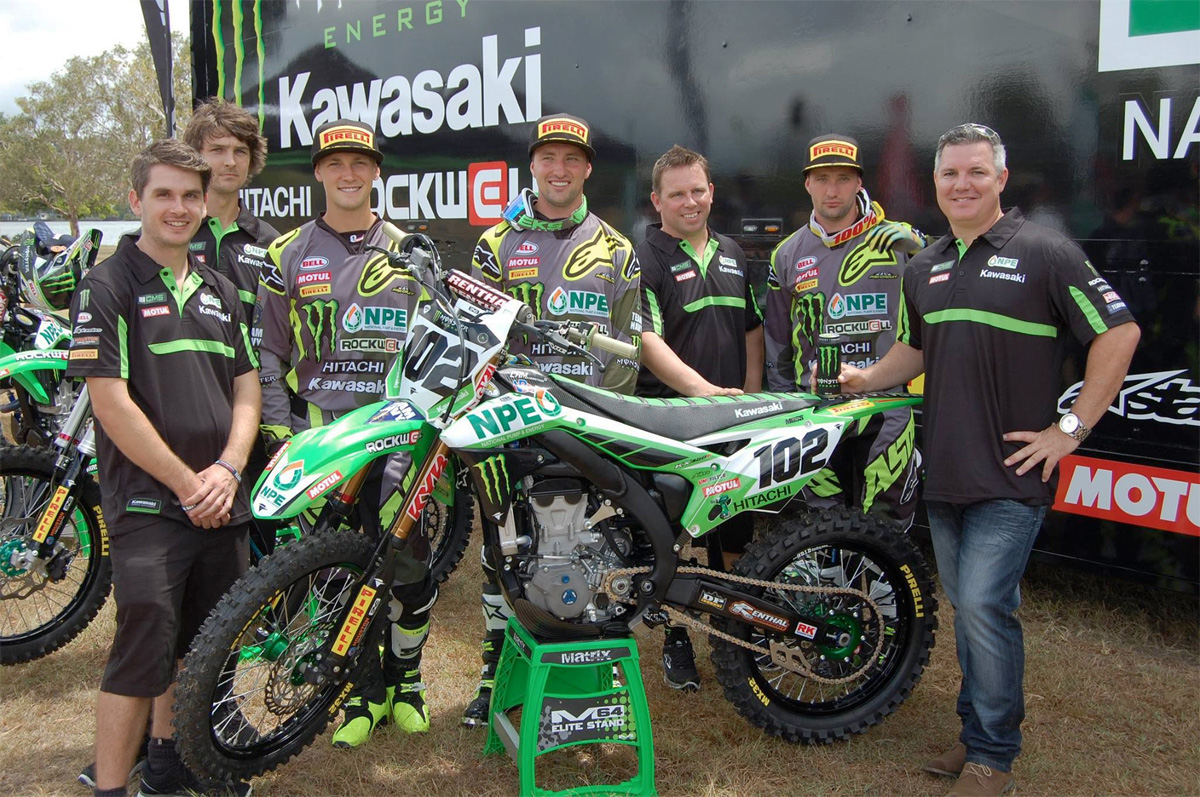 NPE Monster Energy Kawasaki has unveiled their 2016 race team at the Naval Headquarters South Queensland, as part of the team's newly announced association with Team Navy today.
Press release
The team's new look for 2016 was finally revealed this morning, with an audience of Navy personnel, and 2016 NPE Monster Energy Kawasaki team partners and associates. MX1 riders Kade Mosig, and Matt Moss as well as MX2 rider Jake Moss headlined the launch, which was held on the banks of the Brisbane river.
Kawasaki Team Manager Troy Carroll spoke to the media after the launch today, sharing what a perfect fit Team Navy is as a partner of the NPE Monster Energy Kawasaki team in 2016.
"We are very proud to have formed a close relationship with The Royal Australian Navy for 2016, and to be representing Team Navy who embrace Australian Sporting Champions, at the MX Nationals and at Supercross throughout 2016," he said.
"The Royal Australian Navy serve and protect our country, and as a team we are honoured to be a part of that. Team Navy have five core values – honour, honesty, courage, integrity and loyalty, which are key components to running a successful team.
"We are very excited to not only have Team Navy's support this year, but to have the opportunity to officially recognise them and our other Australian armed forces at the Military round of the MX Nationals in Nowra later this year."
The MX Nationals would like to congratulate the NPE Monster Energy Kawasaki Team on their new partnership with Team Navy, and look forward to working with the team, and formally recognising all of Australia's armed forces at the official Military round of the MX Nationals in Nowra, New South Wales on July 3, 2016.