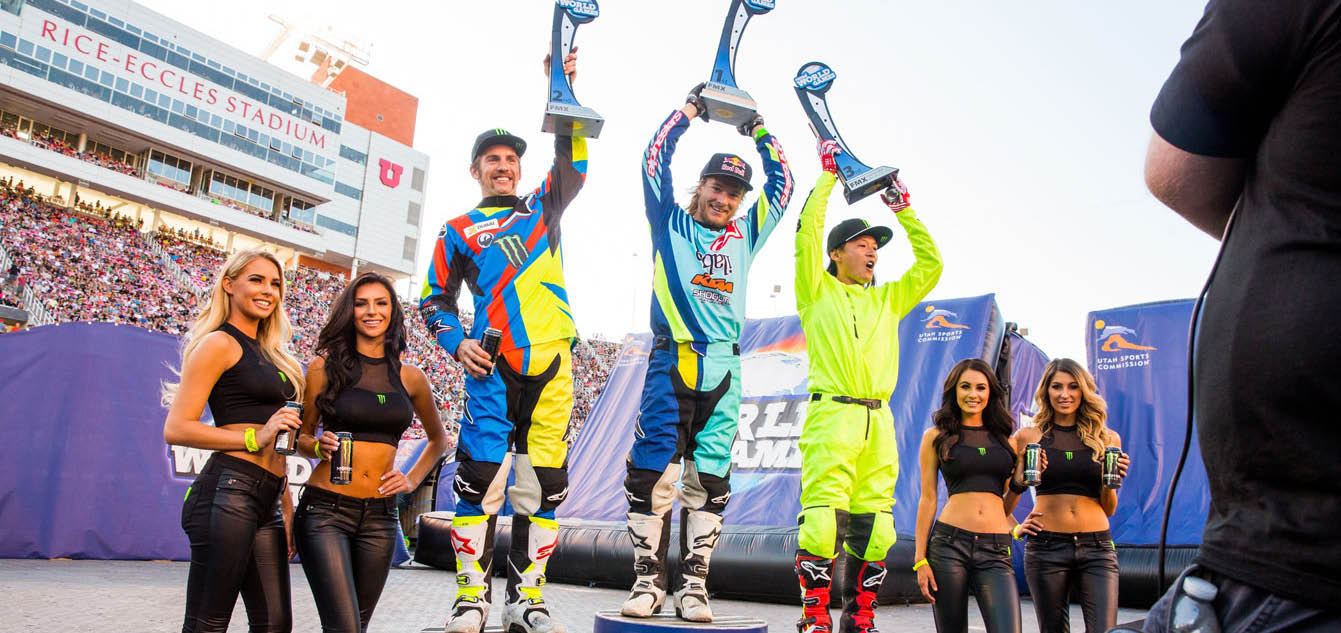 FMX Athlete Gregg Duffy Executes World's First Double Front Flip in Professional Competition
Press Release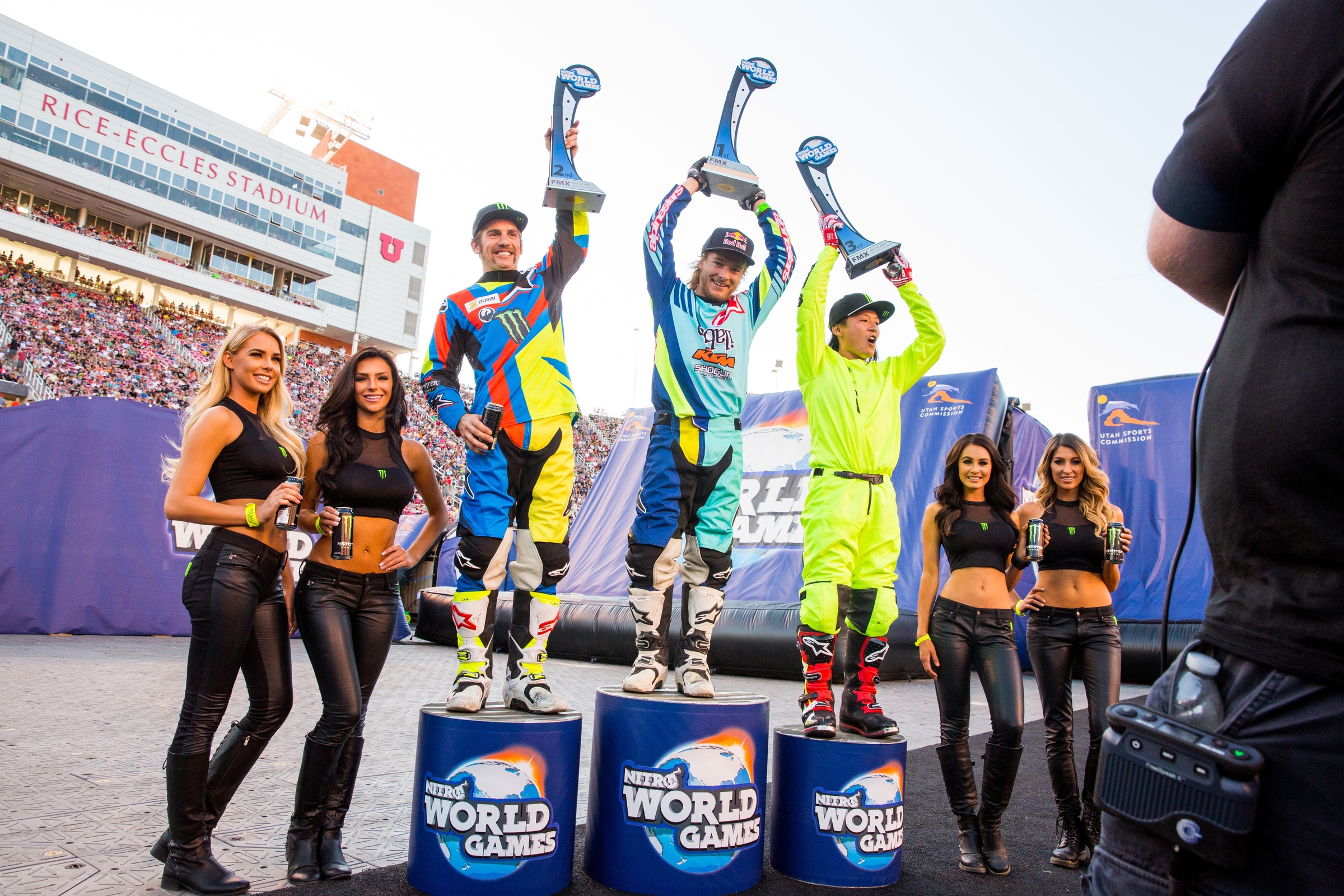 FMX legend and Nitro Circus ringleader Travis Pastrana promised the inaugural Nitro World Games would break new boundaries, progressing action sports to an unprecedented level. He did not disappoint the more than 25,000 fans in attendance at Rice-Eccles Stadium who saw four hours of non-stop thrills and surprises never before seen in an action sports competition. An all-star lineup featuring Olympic snowboarder Todd Richards, skate legend Tony Hawk and Pastrana co-hosted the NBC primetime television broadcast in the U.S.
Fans outside of the U.S. also witnessed action sports history via a worldwide webcast. Streamed on nitrocircus.live and embedded on over 40 platforms in Europe, Australia, South America, Africa and Asia, the Nitro World Games truly reached a global audience.
"I was absolutely floored to see the exceptional creativity from these action sports stars and future legends. They proved without a doubt that they are the world's best," says Pastrana.
More than 100 FMX, BMX, skate, scooter and inline athletes flocked to Salt Lake City to compete in Nitro Circus' bold reinvention of the action sports competition co-founded by Pastrana and Nitro Circus CEO and Creative Director Mike Porra.
The United States' Gregg Duffy took the top spot with the first successful double front flip in competitive FMX history and Australia's scooter-turned-BMX athlete Ryan Williams stole first place and the hearts of social media and action sports fans everywhere. "This is the biggest win of my life. It's crazy. It's insane. I'm so pumped," says Williams who is also a regular in the Nitro Circus Live global tour.
"We are so proud of these incredibly skilled athletes who had fans roaring with approval. They made history tonight," says Porra. Athletes competed in seven events on a massive layout stretched across the stadium floor and into various sections of the stands. The official, final results are as follows:
FMX Best Trick: Presented by Monster Energy
1.      Gregg Duffy (USA)
2.      Pat Bowden (AUS)
3.      Josh Sheehan (AUS)
FMX: Presented by Valvoline
1.      Levi Sherwood (NZL)
2.      Josh Sheehan (AUS)
3.      Taka Higashino (JPN)
BMX Triple Hit
1.      Colton Walker  (USA)
2.      Logan Martin (AUS)
3.      Alex Coleborn  (GBR)
BMX Best Tricks: Presented by Be The Match
1.      Ryan Williams (AUS)
2.      Kurtis Downs (USA)
3.      Gavin Godfrey (USA)
Skate Best Tricks
1.      Elliot Sloan (USA)
2.      Clay Kreiner (USA)
3.      Trey Wood (USA)
Inline Best Tricks
1.      Chris Haffey (USA)
2.      Roman Abrate (FRA)
3.      Dave Lang (USA)
Scooter Best Tricks
1.      Capron Funk (USA)
2.      Jordan Clark (GBR)
3.      Corey Funk (USA)
Nitro World Games sponsors include Monster Energy (the official energy drink), Be The Match, Valvoline (the official oil and lubricants), Oberto Beef Jerky, Maxxis Tires and Vivid Seats. Media and on-site activation partners included Super ATV, Dynacraft, Diehard Tires, Mothers Waxes and Polishes, Nerf Rivals, Dollar Shave Club, Hexbug, KT Tape and Active Rideshop.