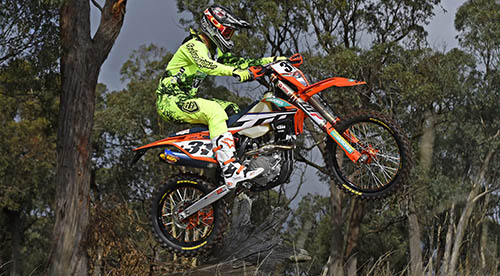 It's pretty hard to follow a season in which you nailed a one-two in the Australia's premier off-road racing series and scored the trifecta of E1, E2 and E3 victories, but KTM Australia's Enduro Racing Team and factory support racers can't wait to give it a shot as this year's series bursts into life near the tiny town of Rawson, in south-eastern Victoria.
The event marks the national championship debut of a determined new-look outfit led by four-time A4DE Champion Daniel Milner and exciting up-and-comer Lyndon Snodgrass, overseen by respected former enduro champion Glenn Kearney in the Team Manager role.
Daniel Milner makes no secret of the fact that his only pass mark is outright series victory, and the 25-year-old from Lang Lang has formed a quick and rather ominous bond with the KTM 450 EXC-F he'll ride in the E2 category.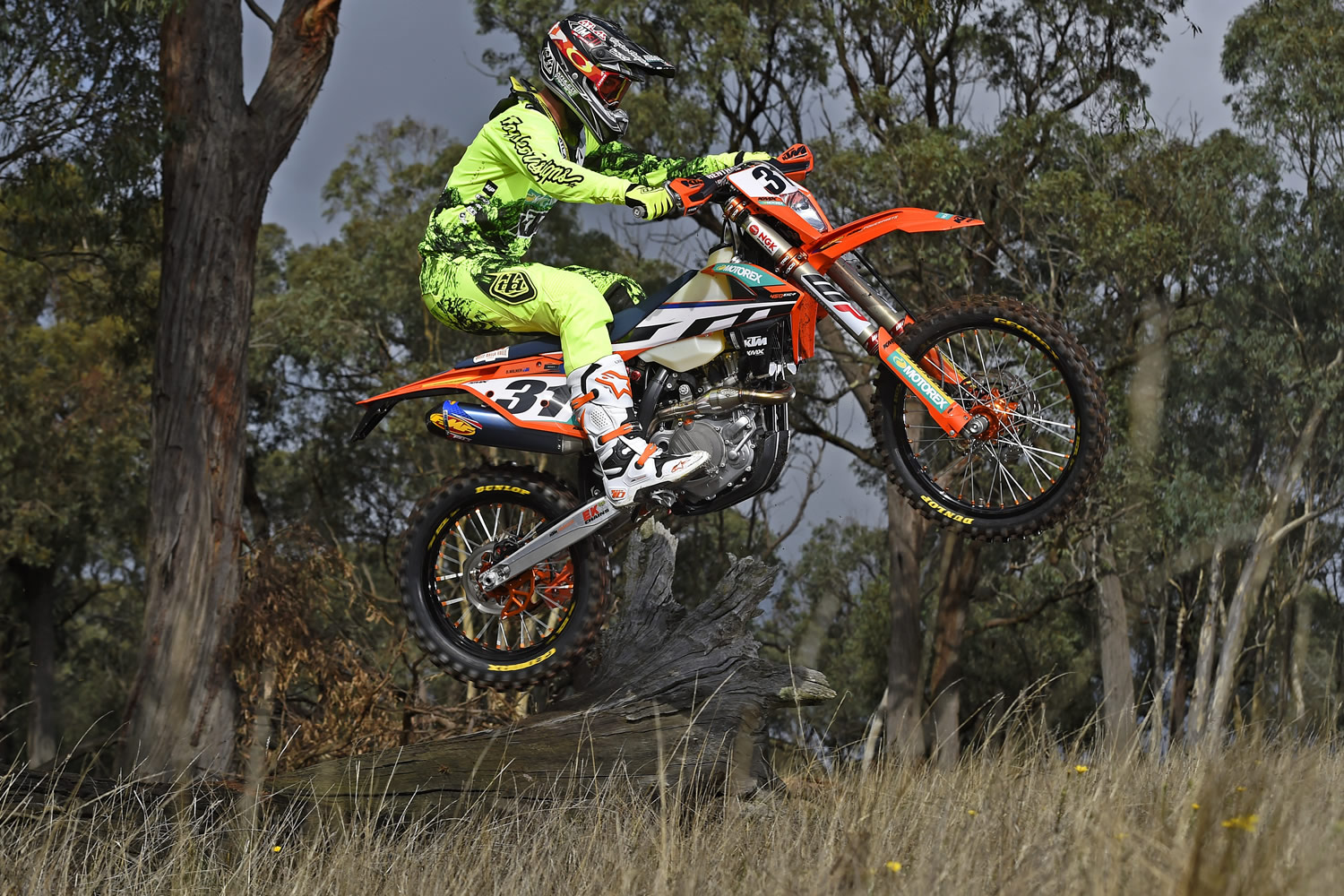 His team mate Lyndon Snodgrass bears more than a passing resemblance to the 2015 version of the KTM team's 2016 lead rider Chucky Sanders – another long-haired, effervescent, abundantly-talented Victorian with optimistic expectations, a taste for big two-strokes, and an itchy throttle hand.
Eighteen-year-old Snodgrass' will benefit from the expert guidance of both Kearney and Milner, and it will surprise few if the KTM 300 EXC rider reaches new milestones during season 2017, as he vies for both E3 and outright podiums.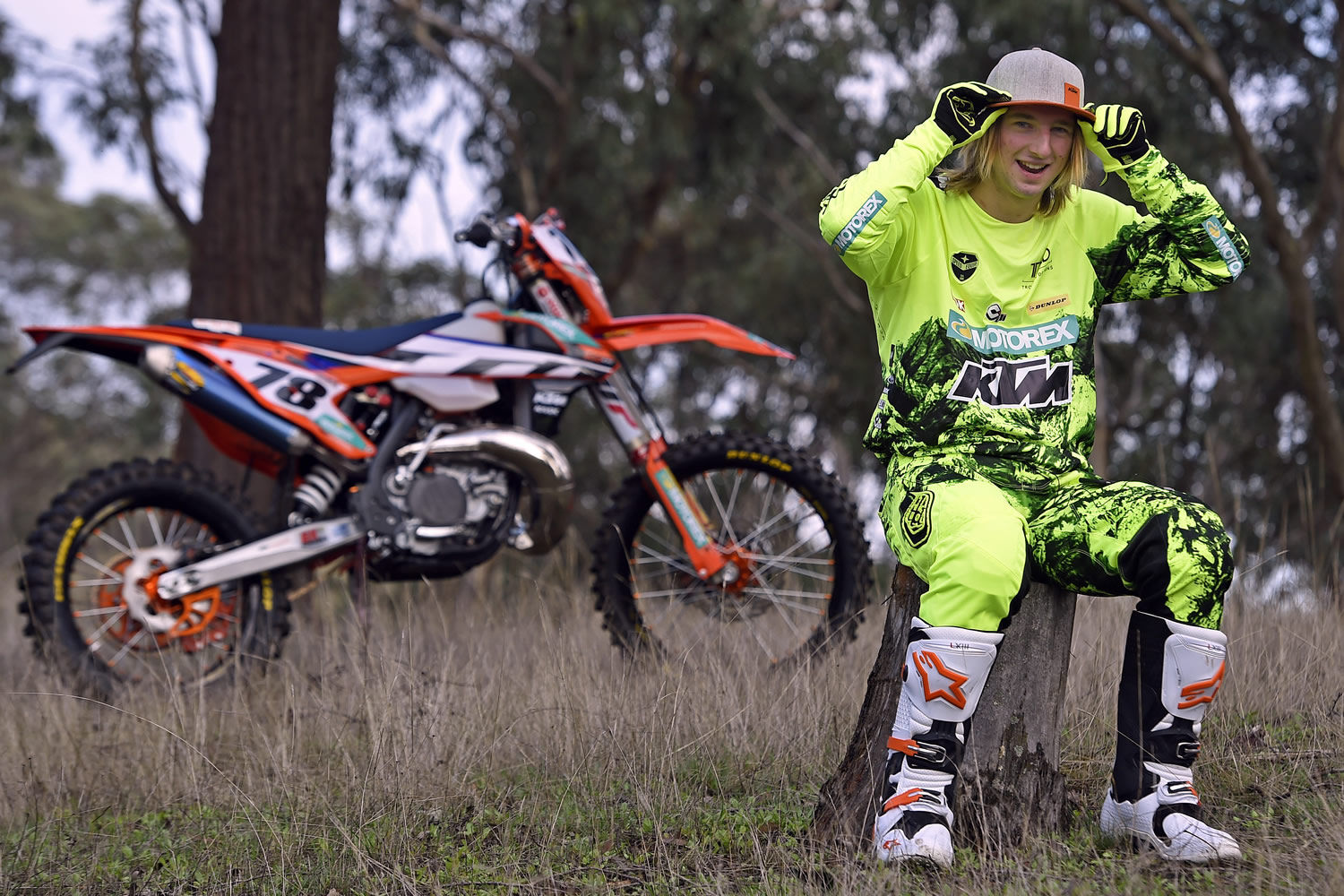 In the E1 category, 21-year-old defending Champion and Peter Stevens Motorcycles rider Jack Simpson will be out to defend his E1 title and move up the outright rankings, aboard a KTM 250 XCF.
Joining Snodgrass in the E3 category will be another teenaged two-stroke rider, 18-year-old factory support rider Tom Mason aboard the Bolton's Motorcycles KTM 300 EXC.
With the first two rounds of the series postponed for the immediate future, this weekend's Round 3 & Round 4 of the Australian Off-Road Championships take place on Saturday and Sunday.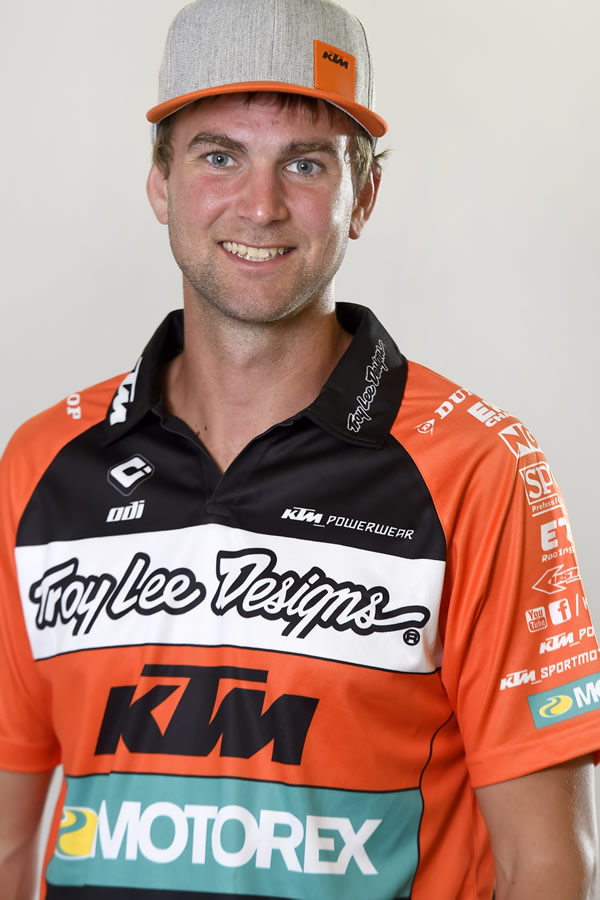 For more information on KTM motorcycles visit www.ktm.com.au or www.facebook.com/KTMAustralia.
Daniel Milner: "I'm wanting to win, and win only, I've missed the last two seasons while I've been off racing in America and the main thing for me is to come back where I finished off here so I definitely want to come back and win, that's for sure. We've had the bike since December and I've got it set up how I want it – I really love it. It's unreal how light it is and how easy it is to throw around in the bush, especially in the tight stuff. I'm loving the team and working with GK and the rest is awesome. I think it's going to be a great year and I'm really looking forward to hanging out with them.
Lyndon's so young and willing to learn and listen, so I think it will be a pretty eventful year and good fun. He's probably in the best place to learn and get better. GK is great, I get a phone call off him and we give each other a bit of rubbish and then get on with work. It's good. I really hope we can get a podium for him and for myself."
Lyndon Snodgrass: "I'm excited for the first run. This year on the Factory Team will take the stress of trying to organise things off my shoulders. It's a bit different to doing it all yourself or having parents there helping me out. GK's been awesome, he's got a heap of experience so he knows what he's doing, and helping out with riding and testing and stuff. Hopefully he'll be able to give us a few pointers on race day. Dan's got heaps of experience so it's pretty cool to be on the team I'm on. The 2017 model KTM 300 EXC is a whole lot better and I've been able to fine tune the motor and suspension for what I've wanted, whereas last year I just ran it how it was. I've been learning from Milner and trying to ride a bit smoother. It's good to learn from him and watch him ride a bit.
We've had a couple of state rounds at Rawson and it should be a good track for us."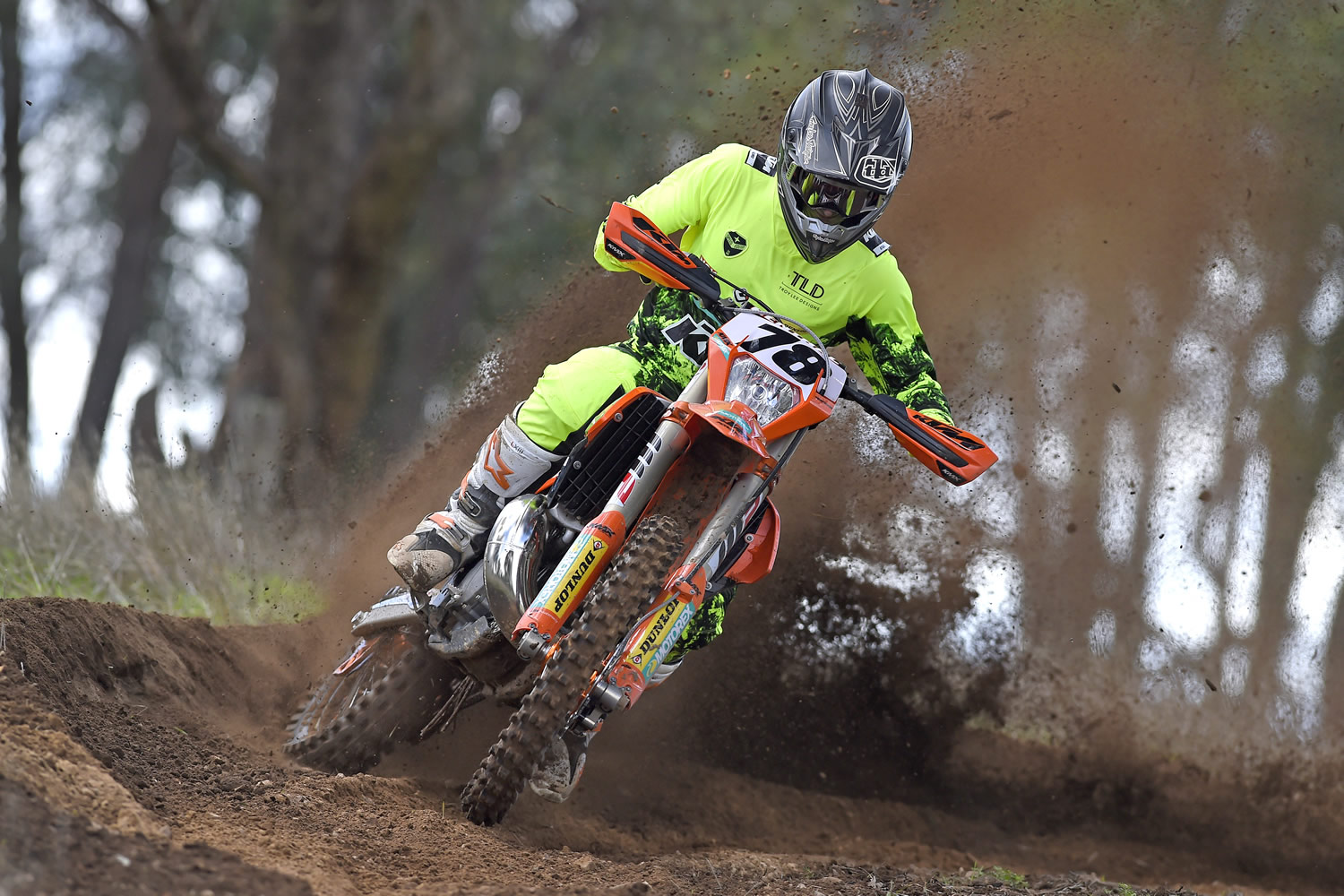 Glenn Kearney – KTM Enduro Racing Team Manager: "It feels like it's been a long off-season, so the boys are champing at the bit to get out there and get racing. I think we've got the fastest guy in the field in Milner; he's got a smooth style and he's really fluid on the bike. He's had a big off season and really gelled with the new KTM so I think he's the man to beat. With Snodgrass, he's just an excited young, youthful kid, and it's good to have that fresh energy and excitement to go racing there. He's got a lot of talent and seems to be taking some advice on board and is ready to roll.
It's a bit of a home ground race for those boys so they'll be keen to come out swinging. Daniel will be on the 450 EXC-F and Lyndon will be on the 300 EXC, so they both got to ride their choice of bikes after trying a few and it doesn't always work out that way. Coming out of the brand new KTM premises here in Preston, there's been a lot happening in the off season and it's all come together in time."