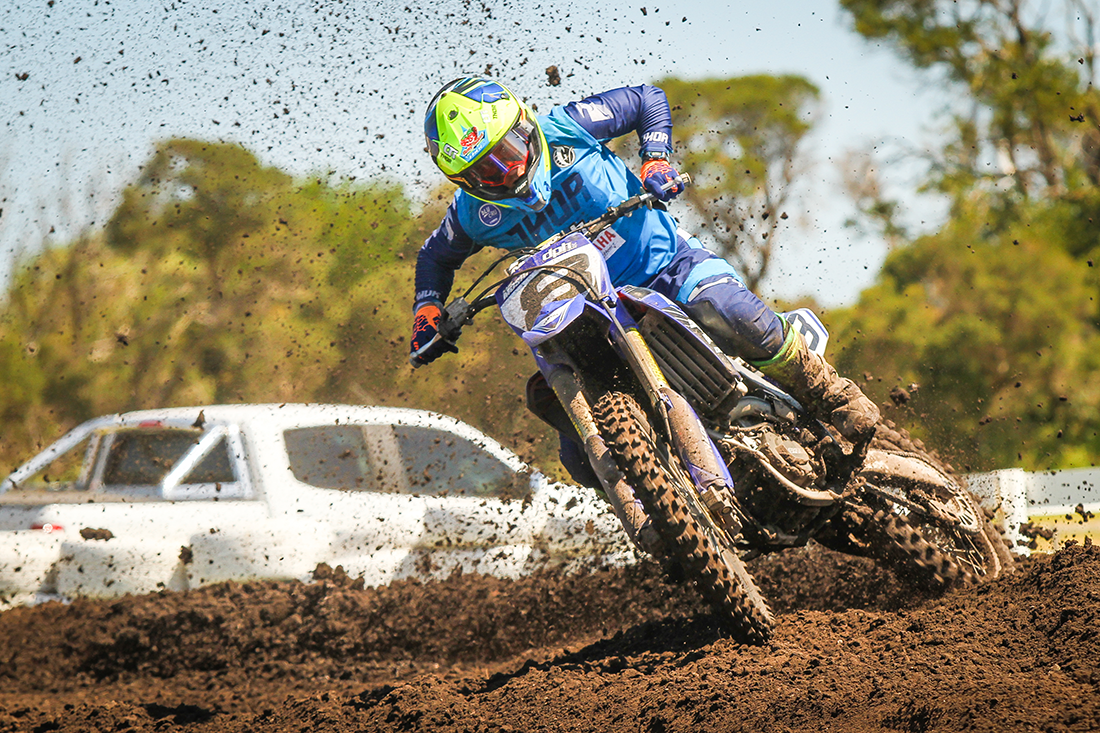 The official press launch for the 2017 Motul MX Nationals took place at Wonthaggi and we were there to catch some of the first images of the guys set to rock tracks around OZ.
We also got to have a crack at the brand new motocross simulator unveiled on the day and we reckon plenty of people will get hooked on that thing. Its pretty amazing to be able to sit at the computer and race Australian tracks as an Australian rider, complete with all the sponsors and race trucks in the background. You'll be able to race the entire virtual series so get a comfy seat ready because there are going to be some big hours logged on this thing.
It was good to see Kade Mosig cutting laps on his new DPH Yamaha. He's looked fast, fit and comfortable. Luke Clout also looked good on his new Honda while CDR Yamaha's Dean Ferris looked damn fast and KTM's Kirk Gibbs looked as smooth as always. Round 1 falls on April 2 in Wonthaggi and there's doubt every single point is going to make a difference this year. We've seen the Nats go down to the final round so many times in the past and its hard to see it happening any other way in 2017.
WEM's Kevin Williams said on the coming season, "Its fantastic to unveil some of the things we have been working on since August last year – everything is coming together, and we are all very excited to be back at Wonthaggi after a bit of a hiatus. Last year we had great depth of talent, particularly in our premier Thor MX1 class, but I think 2017 will be even better. We have fresh new faces stepping up onto the 450 machines, and it's going to make every round of the championship unmissable for our fans.
The fact that we have so many wonderful sponsors returning to support the series in 2017 really shows the strength and reliability of our championship. We have confirmed today the continuation of a number of strong partnerships which we are very proud of.
"One very exciting aspect of this season we've been piecing together is the virtual series which is going to provide an all new experience for our fans. The tracks will all be digitally created to match the exact locations we are visiting, allowing our fans to play along at home, and race the same circuits that our pros do online and free."
PHOTO BY ASHENHURST