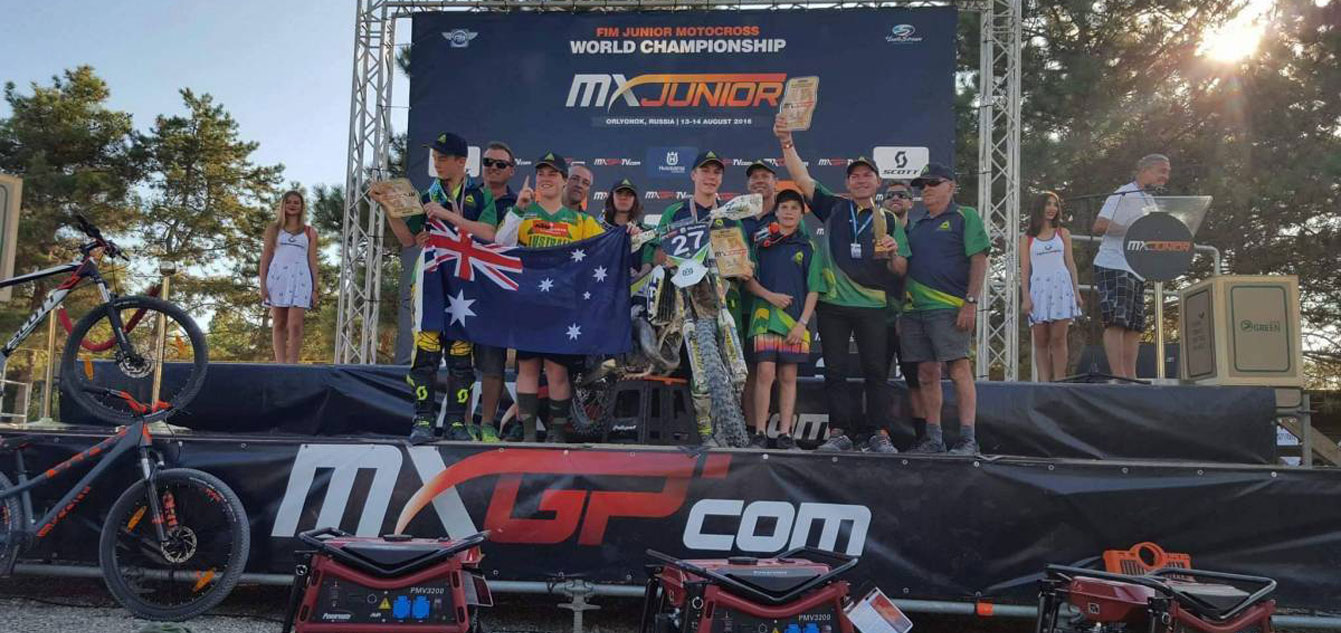 The Motul MX Nationals would like to officially congratulate the 2016 Australian World Junior Motocross team on their recent achievements at the World Junior Motocross Championships at Orlyonok in Russia.
Press Release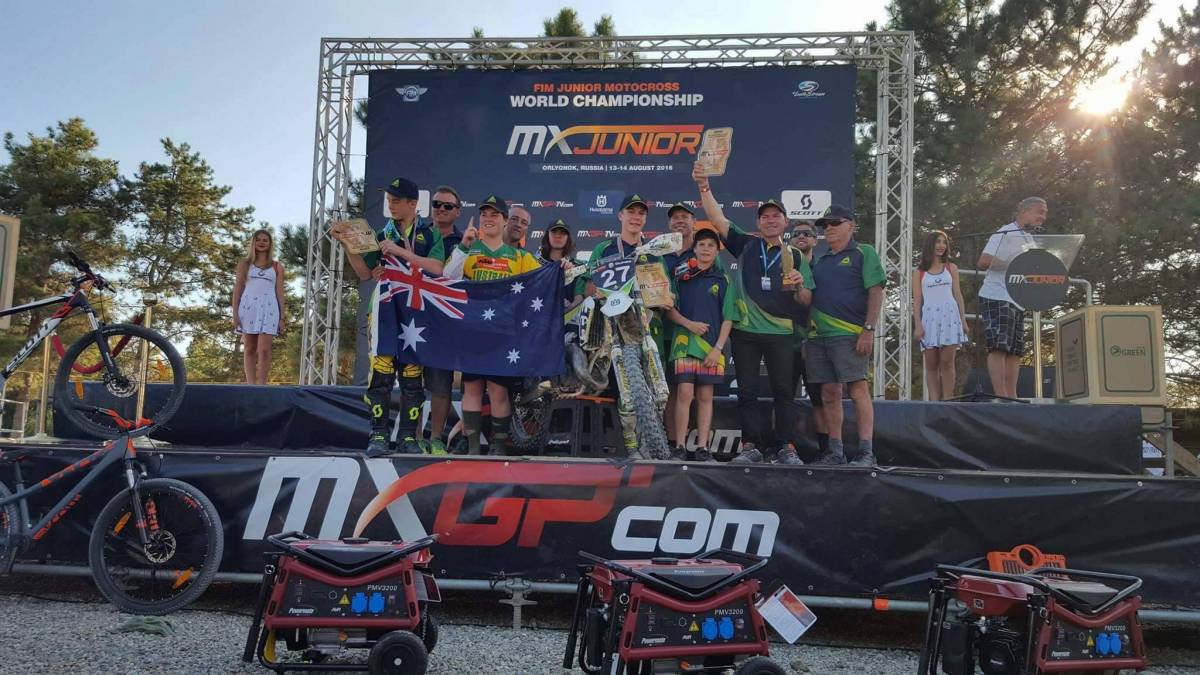 The five rider strong junior team of Dante Hyam, Cody Chittick, Riley Dukes, Caleb Grothues and Cody Dyce raced to an impressive Trophy of Nations win with their combined race results, defeating both Russia and the Netherlands.
Motul MX Nationals Series Promoter Kevin Williams today congratulated the Australian team, as well as Team Manager Glenn Macdonald on their recent achievements.
"A huge congratulations goes out to the five outstanding riders and of course their team manager Glenn Macdonald who represented our country at the World Junior Motocross Championships in Russia last week," Williams shared.
"Australia has produced, and continues to produce world class junior motocross athletes, and it's fantastic to see another bunch of riders once again achieving great things at the World Junior Championships.
"This year, the MX Nationals changed the Junior support classes to be more aligned with the categories that the FIM offer at a world level, so we are very proud that these new classes have been well received, and that we can continue to offer a solid foundation for junior riders in Australia.
"After the results that each individual showcased in Russia, we are very excited to welcome these riders to the Motul MX Nationals in the future, and again would like to congratulate all on their representation of Australia on the World stage."
2016 World Junior Motocross Championship Results:
MX85:
Dante Hyam 5th
Cody Chittick 24th
MX125:
Riley Dukes 4th
Caleb Grothues 5th
Cody Dyce 8th
Trophy of Nations:
Australia 1st
Russia 2nd
Netherlands 3rd
Both the Yamaha Rising Star Rookies (125cc) and the Yamaha 85cc Cup will race alongside the final round of the 2016 Motul MX Nationals at the Grand Finale in Coolum next weekend, August 27 – 28, 2016.