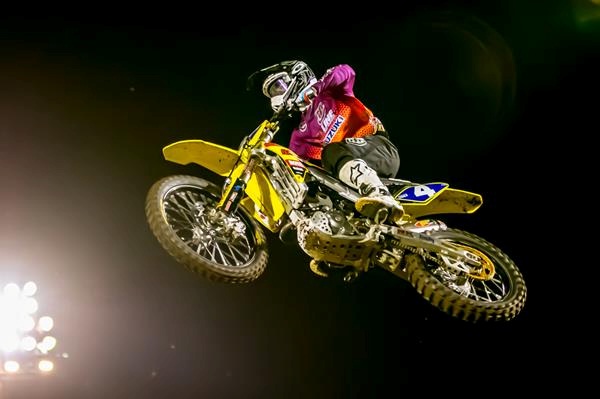 Raceline Pirelli Suzuki's Brock Mcleary has topped the SXD field following a polished performance in Adelaide.
By Hayden Gregory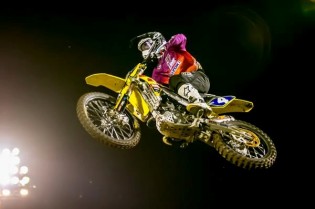 Having almost won the title in 2014, Mcleary has returned to contest the supercross championship this year and is already proving to be a strong contender.
In the two final format, Mcleary edged out tough competition to finish 1-2, enough to secure third round honours.
"I'm really happy with how Saturday went down – I had a really good couple of weeks training since round one and was really happy with the progress myself and Raceline had made with the bike," he said.
"I felt confident going into Adelaide – I started off a little off the pace with second in qualifying and third in the heat, but turned it around with a holeshot and win in my first final.
"The second final I had my work cut out for me with a terrible start, I battled my way through the pack and finished just off the leader in second. I was really happy with the way I rode in that race and I made up a few points in the championship, which is what I wanted to achieve.
"I'm pumped to finally get an overall win again! I can't thank the team and everyone that helps enough. We're excited for the next round at Jimboomba"
Mcleary's Raceline Pirelli Suzuki teammate Jesse Madden had another consistent round, scoring sixth place in the heats before ending the night in 11th overall.
"It was a bit of a tough weekend. I started out struggling to find the flow of the track, but I managed to find a flow in the main event," he said.
"After a bad start in the main and a few hold ups ended up 11th, moving up into 9th in the championship so I'm stoked with that.
"I'm still in the game, and I'm keen for the next round, so I can push further and hopefully get higher up in those championship standings.
"All in all though it was another weekend of progress, and I'm happy I was able to get a consistent result for the team."
The Raceline Pirelli Suzuki Team will now head to Jimboomba on November 21 for round 4 of the Australian Supercross Championship.