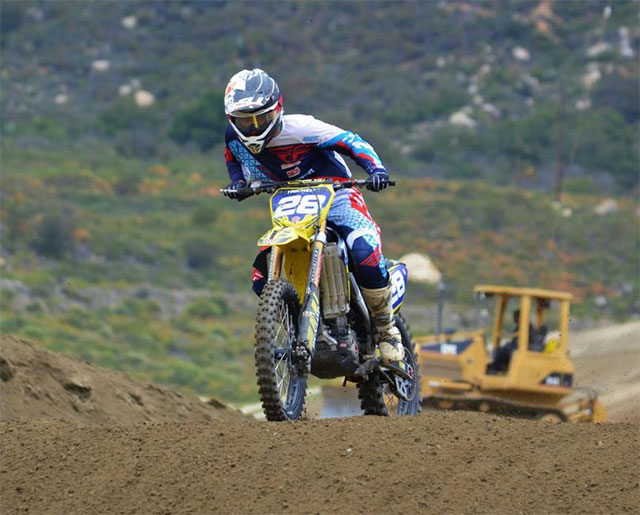 The Australian rider has won the third round of the 2016 Women's Motocross Championship at Pala Raceway.
By Hayden Gregory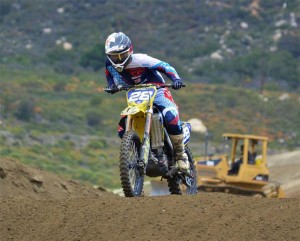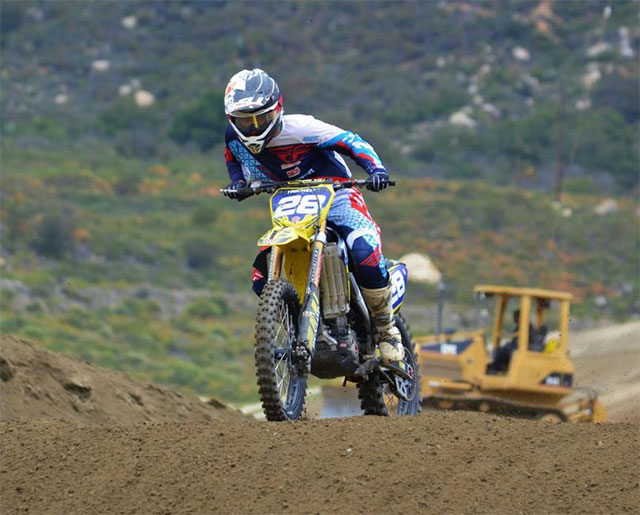 Tricker opened up her weekend of racing with a third in moto one, before going on to take line honours in the second. The Obermeyer Suzuki rider just pipped rival Kylie Fasnacht who finished 3-1 and on equal points. Tricker's higher placing in the second moto ultimately handing her the round victory.
"I just made a couple of mistakes on my part in the first moto, it just made me that much more determined," said Tricker. "It feels good to get the monkey off my back, I just need to keep grinding away at the rest of the season and see how it goes."
Fasnacht pieced together a come from behind victory in the opening moto sneaking past Tricker and Marisa Markelon in the final stages.
"When I found myself at the back of the pack I just put my head down and charged," said Fasnacht. "Once I saw Markelon and Tricker on the final lap I just went for it."

Mareklon finished second in both motos to claim third overall in a very competitive round of women's racing.
Event Results:
Mackenzie Tricker (SUZ) 3-1
Kylie Fasnacht (KAW) 1-3
Marissa Markelon (YAM) 2-2
Kaitlyn Morrow (YAM) 5-4
Tarah Gieger (HON) 4-5
Eve Brodeur (KTM) 6-6
Brittany Gagne (YAM) 8-7
Mica Diaz (HUS) 7-9
Amanda Brown (KAW) 9-8
Lauren Woods (HON) 10-10
Series Points Standings: 
Kylie Fasnacht (136)
Marissa Markelon (120)
Mackenzie Tricker (117)
Kaitlyn Morrow (112)
Eve Brodeur (78)
Amanda Brown (77)
Brittany Gagne (71)
Shelby Rolen (58)
Hannah Hodges (50)
Grace Payne (50)