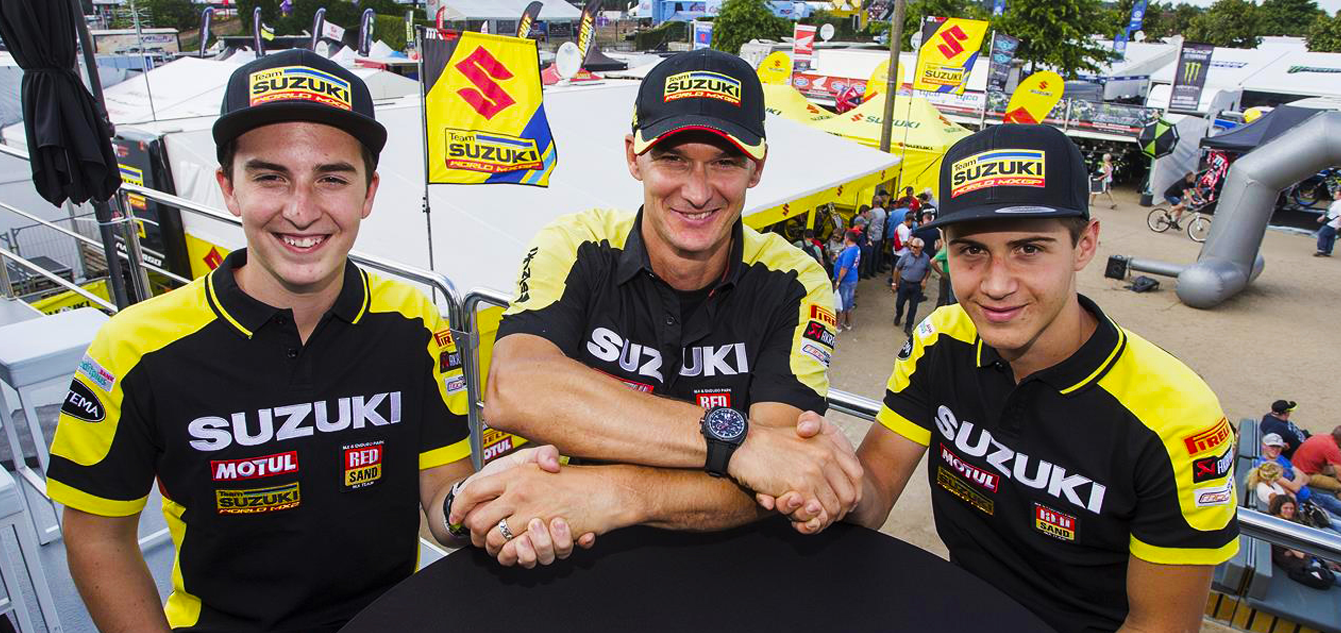 RELEASE BY SUZUKI: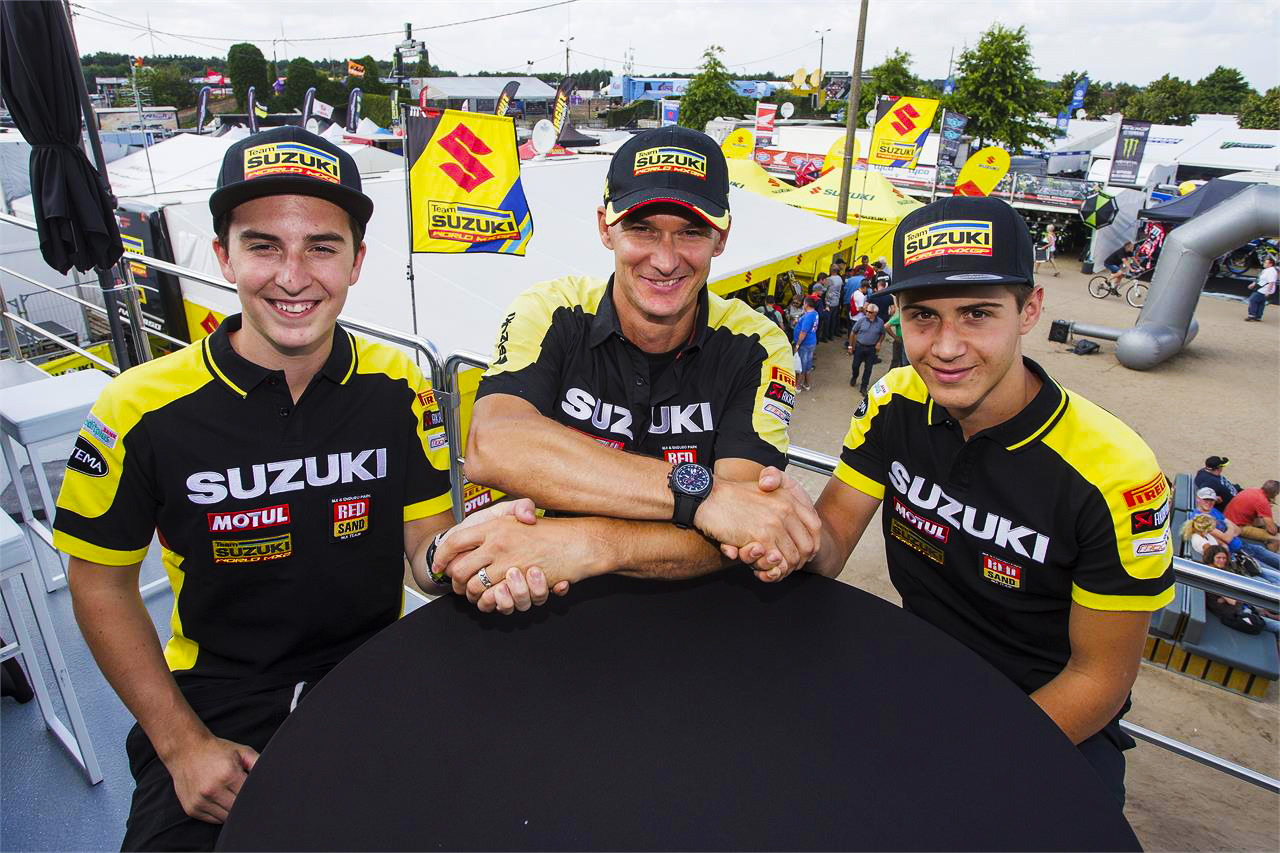 Suzuki has strengthened its strategy for the future and through the establishment of the Team Suzuki World MX2 team as a stage for promoting and developing young talent with a fresh set of alliances for 2017 and beyond.
With current rider Jeremy Seewer second-placed in the FIM world championship standings already slated for a final MX2 term in 2017, and EMX250 European Champion race winner Bas Vaessen also confirmed for the Grand Prix class, Suzuki is thrilled to be able to incorporate Australian Hunter Lawrence into the GP structure as a third rider on the RM-Z250.
The Antipodean will bring his highly-rated younger brother, Jet, slated for European Championship duty, while Suzuki's substantial profile in EMX250 – the feeder class to Grand Prix and the final step on the career ladder for MX2 aspirants – is boosted by the signature of Zach Pichon (the son of former double 250cc World Champion on the RM250, Mickael Pichon) to continue in the category.
Everts had already moved to secure Seewer and Vaessen for a potent 2017 MX2 wing, but the addition of 16 year old Lawrence, a winner in EMX250 in just his first season this year – and before he was hit by a right knee injury that prematurely ended his European campaign – only adds more potency.
"After Jeremy and Bas, we are very honoured to sign Hunter Lawrence," said Team Suzuki General Manager Stefan Everts. "We had a great opportunity to work together and thinking about the future and what I have seen of Hunter so far, he will fit in perfectly to our programme. After one-or-two years I feel that he can be a really strong contender in the world championship. He was really strong in his first races in the European Championship and he adapted very fast to Euro tracks. So I'm very pleased to have this kid on-board and also his brother [Jet]. We have changed quite a lot with how we are working with the riders and it has already started to pay off in some respects and results; Bas is showing good things and Jeremy is improving a lot. For the Lawrence family I think it was important the trust and resources we could provide and they are really happy to come on-board. I hope this is the next step for us in building up the whole Team Suzuki structure."
Lawrence is a former 125cc Junior World Championship 'podiumee' and national junior number one and was highly sought after in the Grand Prix paddock for his talent and application for a maiden MX2 attempt in 2017; which will be the first of two years in 'yellow'.
Brother Jet was 65cc Junior World Champ. "For Jet and it's quite something to have stood out enough for Harry and Stefan; we're talking 15 world titles between them so there is quite something to be learned there," the confident youngster said. "My knee is coming along well and I'm cycling and exercising. I think I might be on the bike in mid-September and it will be great to start working with the team and get a good feeling with the RM-Z250 then. It will be a crazy-long season next year and I don't have any expectations; I know how important it is to try to keep healthy and make it all the way through."