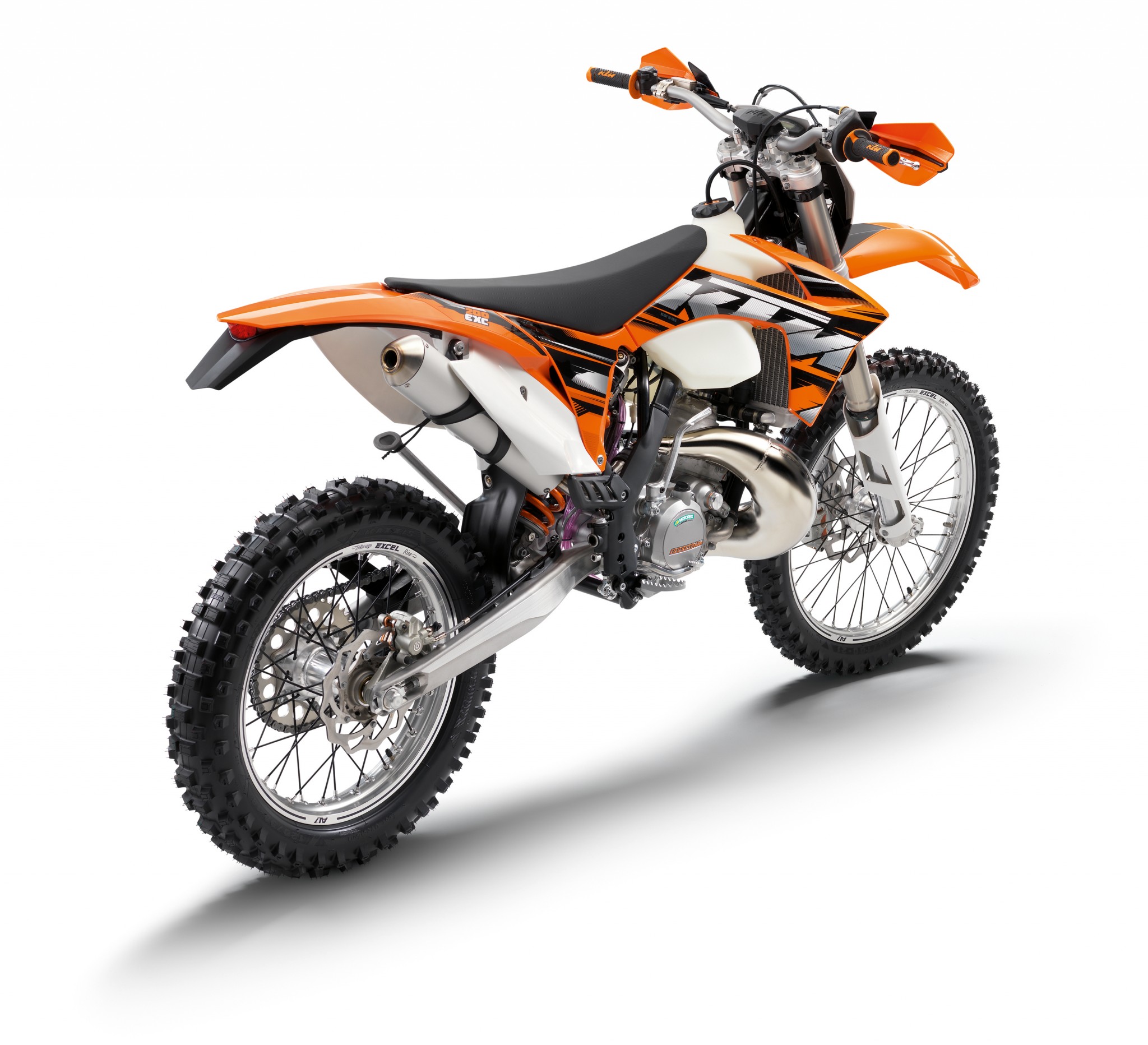 Ultimate Off Road Round Up: We test a bunch of bikes considered the best of the best in the trails.
Story Damien Ashenhurst | Photography iKapture/ Damien Ashenhurst/ Matt Bernard/ Shane Booth
Fun. Total fun. Maybe the most fun dirt bike in the history of the Universe. Stretching it bit? Try one.
The 200EXC is a well tried and proven machine that sadly in the era of big-bore thumpers has been overlooked far too much. The 200 is fast, nimble, light and responsive. The misconception that you can't ride it like the clappers is totally false and the amount of enjoyment in having this bike on song is obscene. It's a lot easier to ride than a 125 and has a surprising amount of torque. It handles beautifully and while we recommend you get the suspension tuned, once it's done the 200 will take you to some amazing places you never thought of and trying to clear obstacles you wouldn't have dreamed of. It's that rare sort of bike that can make you a better rider and we reckon it's the right pick for so many riders that followed the leader to the 450 class.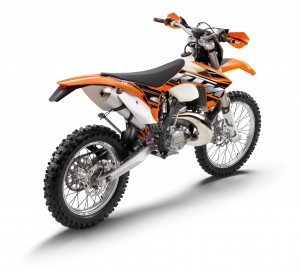 Opinion 1
I've owned one and I rank it as one of the top three bikes I've ever had. I miss it. The 200 has so much more potential than it gets credit for these days and that's shame. I recommend anyone to get out to a KTM Dirt Day and try one. Don't think about what your mates are on, just ask yourself, "Am I having fun?" – Damien Ashenhurst
Opinion 2
Each time I ride a KTM200EXC I have the best fun! It's like a 125 with that little bit of extra punch. In tight ruts and single trails it's full-on clutch-fanning, high-revving excitement. You might not be going as fast in a straight line as a 450, or be able to brag at the pub about your big 500, but holy smoke, you'll be having the best fun out of all your mates. You need to be on your game with gear changes and your clutch control, but get it right and you'll have a blast. The hydraulic clutch makes life a lot more enjoyable too. – Matt Bernard
Three Top Tips
Get the suspension tuned.
Make sure the jetting is spot-on.
Fit a solid pipe guard.
The Competition
KTM125EXC
There's not much in the way of direct competition for the 200, but the 125EXC shares the same chassis and almost the same ability to provide fun in a small package.
THiS INSURANCE QUOTE
$323.50
Can also be comprehensively insured THiS Road Bike Insurance as registrable bike
Price
$9,999 +ORC