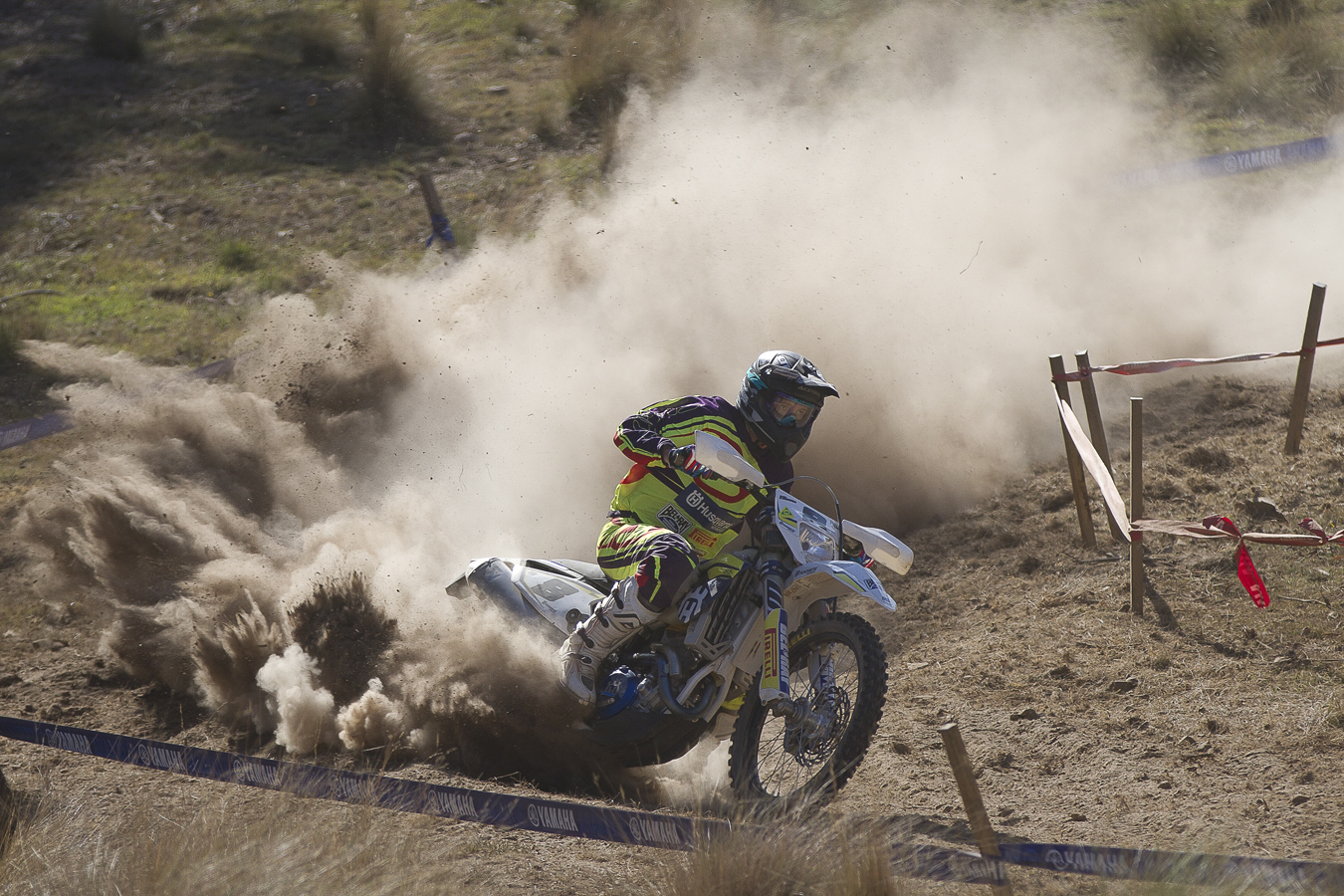 Husqvarna Enduro Team Manager Glenn Kearney enjoyed a double victory at rounds three and four of the Australian Off Road Championships.
By Hayden Gregory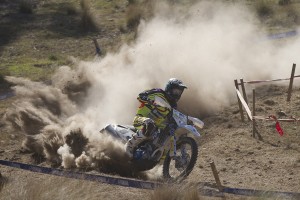 Despite fracturing his shoulder blade in three places a few weeks ago, Kearney proved too strong in the E1 class. The veteran was all class on the technical yet dusty track.
Kearney not only shone in class but also on the overall stage running fourth outright on Saturday before finishing runner up to Daniel Sanders on the Sunday.
"A really good weekend for the team," Kearney said. "It was dusty and rocky, and the Oyster Bay club did a great job with the conditions they had. Yesterday Lachy, Greeny and I were all fighting for third outright, and Green pipped me for the outright podium by two seconds and Lachy was just behind me.
"Today Lachy was second in E3 and fourth outright. In the past he would have struggled a lot more in this technical, tighter stuff, but he's worked on all that and I'm really happy with how he rode. I was first in E1 and just got the better of Green for second outright. I knocked Lachy down one outright position on both days, but I've got to keep him on his toes!
"Krystal just taped my shoulder really tight so it couldn't move, and it was slightly painful but mainly just weak. The 250 was perfect all weekend. There were some seriously steep hills here, so to get second outright is a testament to the power of the Husqvarna FE 250."
Fellow Husqvarna rider Lachy Stanford recorded two second place finishes in the big bore E3 class. After four rounds he now sits in third place overall behind Sanders and Josh Green
"I'm happy I suppose. On Saturday I couldn't get the flow I wanted to on the track, but we still got fifth outright and second in E3. Sunday's sprints were really rough and really hilly. I was running second outright initially but I ended up fourth. But I'm happy with my speed, considering how tough the conditions were, so thanks to Christian and Dave and Kevvy for working closely with me to get the absolute best out of the 501.
"It was a really good race for the team, we had me and Glenn both top five on both days, and we were the only team to do that. Our team is really confident and positive at the moment, so I think we're going to be in for a good year," Stanford concluded.
AORC Outright Points after 4 rounds:
1 Daniel Sanders 100, 2 Josh Green 82, 3 Lachlan Stanford 76, 4 Chris Hollis 69, 5 Tye Simmonds 63, 6 Beau Ralston 61, 7 Scott Keegan 50, 8 Glenn Kearney 49, 9 Chris Davey 43, 10 Jack Simpson 40